Raid on imprisoned Paraguay drug lord reveals luxury cell with plasma TV and library
Pavao planned to use explosives to blow a hole in the wall of the prison to escape his luxurious cell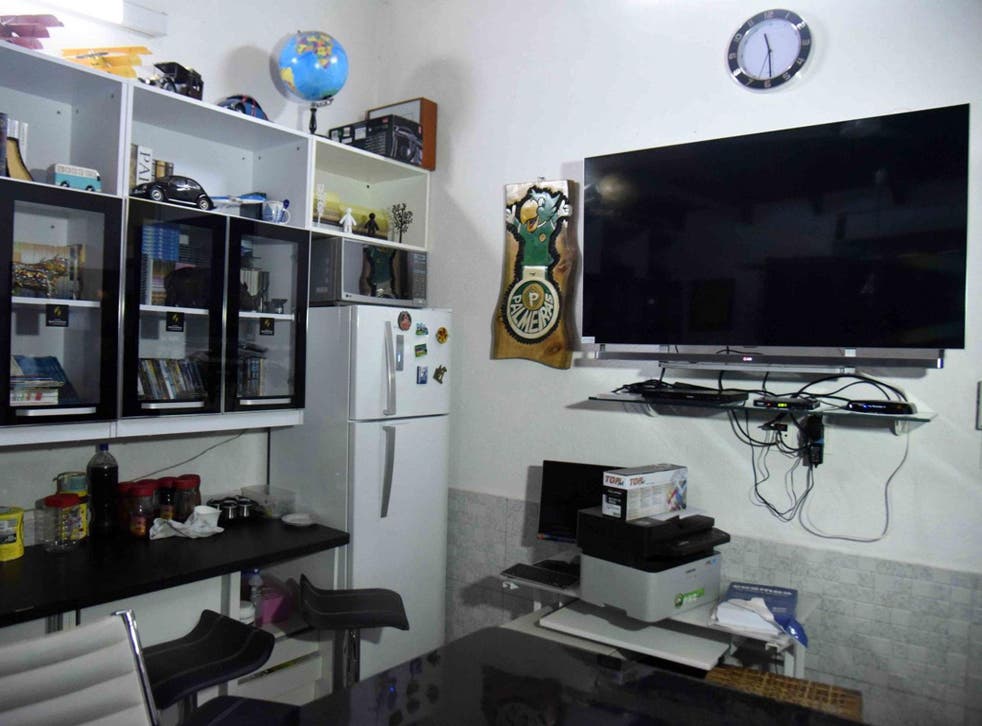 A Brazilian drug lord was found to be a life of luxury in a three-room cell complete with a conference room, plasma screen TV and library.
Jarvis Chimenes Pavao had been serving an eight year sentence for money laundering since 2009 at Tacumbu prison in Ascuncion, the capital of Paraguay, when police raided his cell after learning he was planning to escape.
Pavao had planned to use explosives to blow a hole in the wall of the prison.
Although he was due to be released next year, it is thought he feared being extradited back to Brazil.
He has now been transferred to a cell in a police "special operations unit" and his luxurious cell, which had air conditioning and en-suite bathroom, has been destroyed.
Pavao even had the full collection of DVDs for the series Pablo Escobar, which follows the life of the notorious Colombian drug lord known as the "King of Cocaine".
Prisoners at Tacumbu told AFP anyone wanting to stay in the luxury unit had to pay Pavao a one-off fee of $5,000 (£3,778) and a weekly rent of $600, the BBC reported.
An investigation is now under way to see how the drug lord set up his luxury cell within the jail.
Join our new commenting forum
Join thought-provoking conversations, follow other Independent readers and see their replies