Former Trump campaign chairman under investigation for possible money laundering
New probe will run alongside an existing investigation by special council 
Thursday 26 October 2017 09:20 BST
Comments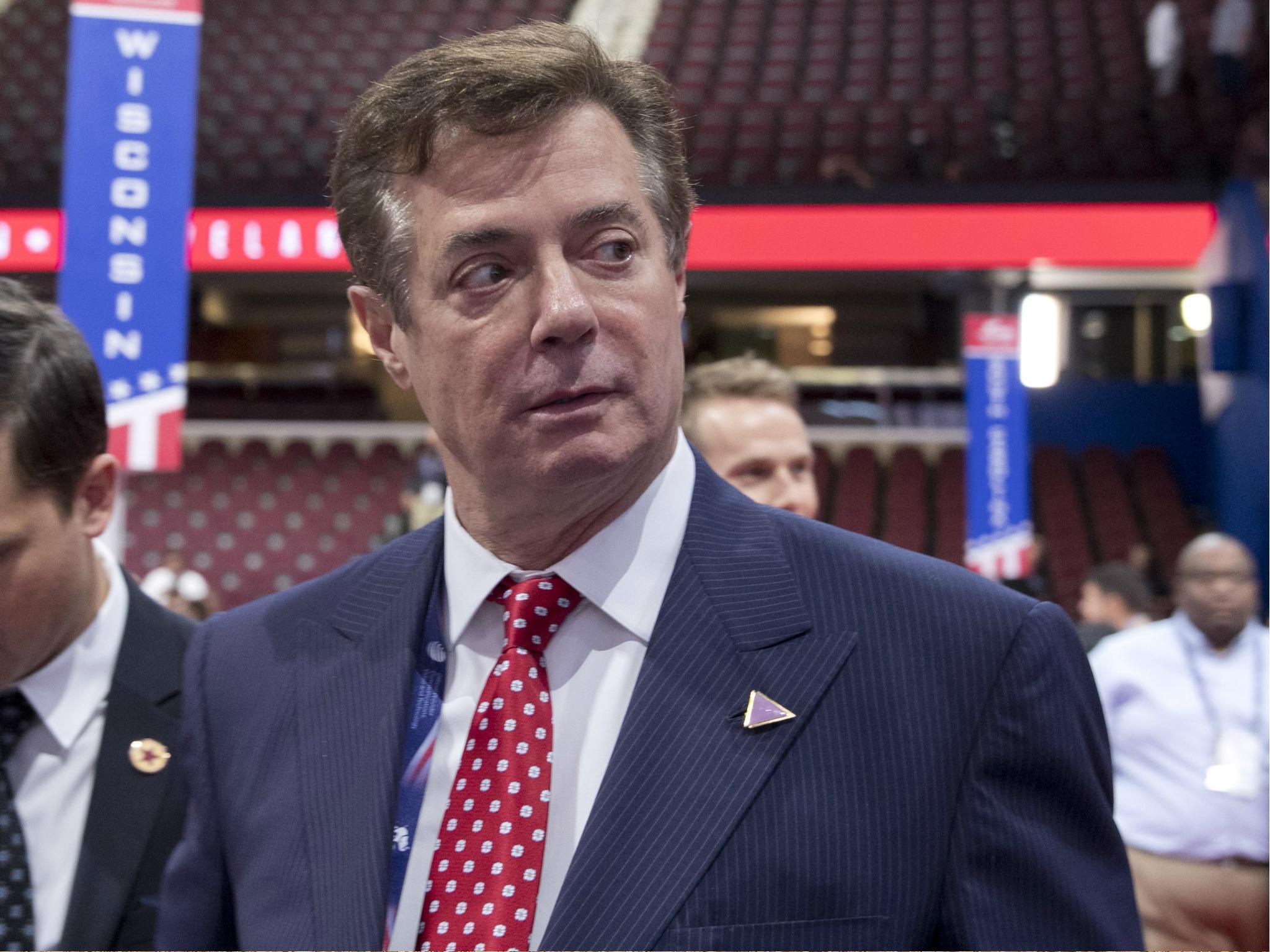 Donald Trump's former presidential campaign chairman, Paul Manafort, is reportedly being investigated for money laundering.
The probe by the Manhattan US attorney's office will be conducted alongside an existing investigation by special counsel Robert Mueller into the lawyer and lobbyist, sources told The Wall Street Journal.
Mr Mueller is carrying out a criminal investigation into money that was allegedly laundered by Mr Manafort as part of a broader inquiry into possible Kremlin-backed attempts to interfere in the 2016 presidential election.
Mr Manafort has not been formally accused of money laundering and he has previously denied wrongdoing.
As inquiries continue into Mr Manafort, the Brooklyn US attorney's office is investigating companies belonging to the family of Jared Kushner, Mr Trump's son-in-law.
News of the Manhattan attorney's office probe came as Mr Trump prepared to nominate US prosecutors.
The newspaper said the investigations could complicate the nomination process, since Mr Trump is said to be considering people with ties to his personal lawyer and to one of his political allies.
Donald Trump's least presidential moments so far...
Show all 30
Mr Trump is said to have personally interviewed Edward McNally to head the Brooklyn US attorney's office. Mr McNally is a law partner of Mr. Trump's personal attorney, Marc Kasowitz, at Kasowitz Benson Torres and Friedman LLP.
One candidate for the Manhattan post is said to be Geoffrey Berman. Mr Berman is a law partner of former New York City mayor Rudy Guiliani. Mr Guiliani is a close political ally of the US President.
White House spokeswoman Kelly Love said Mr Trump "and other presidents before him and after may talk to individuals nominated to positions within the executive branch".
Join our commenting forum
Join thought-provoking conversations, follow other Independent readers and see their replies