Survivors of alleged sexual abuse by over 300 Pennsylvania 'predator priests' speak out
'They targeted me because I was father-less,' claims one victim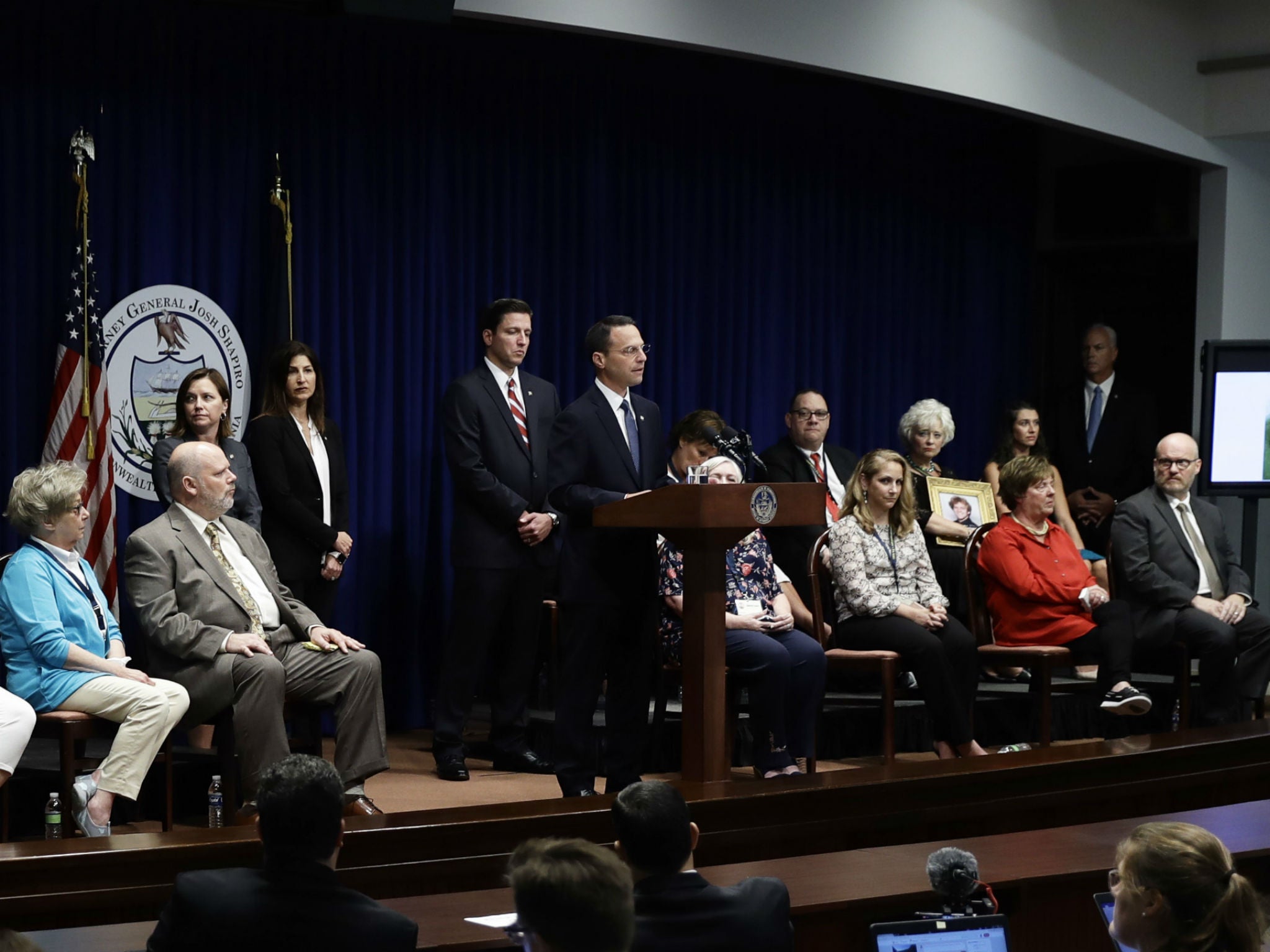 A number of survivors identified in a chilling near 900-page grand jury report documenting decades of alleged sexual abuse in six dioceses of the Catholic Church in Pennsylvania, have spoken out in the wake of its release.
In an video captured by ABC, a number of victims spoke out about what is believed to be most detailed report to date documenting sexual abuse in the Catholic Church in the US. The report documents abuse in 54 of Pennsylvania's 64 counties and identified more than 1,000 victims. The grand jury report charged that the "real number" of child abuse victims – likely unidentifiable due to lost records or fear of coming forward – are likely to be in "the thousands". It identified more than 300 "predator priests" in Pennsylvania alone.
"I was groomed, starting young," said one victim in the video named Shaun.
"They targeted me because I was father-less," said another victim identified as Bob.
In an interview with the Washington Post, Jim VanSickle shared his story detailing alleged sexual abuse by a priest named David Poulson in Erie, Pennsylvania. Mr VanSickle said the priest had groomed him and physically and emotionally abused him.
"He gave me somebody to be able to confide in, which makes the whole thing so confusing to me," he said.
Mr VanSickle then 16 years old said Mr Poulson, 10 years his senior, tackled him one night in a hotel room during a trip while he was visibly aroused.
"For the first time, I felt terror and fear from the fact that it almost seemed like he had eight or nine arms versus the two that I'm using to get him off," he said.
Most UK Catholics support abortion and use of contraception
Show all 3
Mr Poulson had been charged earlier this year with three felonies related to child sex crimes. Pennsylvania Attorney General Josh Shapiro announced the charges in May, accusing Mr Poulson of sexually abusing two boys between 2002 and 2010 – one of the victims 8 years old at the start of Mr Poulson's alleged abuse.
Mr Poulson waived his right to a preliminary hearing in May. He is expected to face trial unless a plea deal is reached. He has yet to enter a plea.
Mr Shapiro has said that the recently released grand jury report details a "widespread systematic cover-up" of the alleged sexual abuse that took place for years within the six dioceses that had been investigated.
Join our commenting forum
Join thought-provoking conversations, follow other Independent readers and see their replies