Peru 'drug mules' face six years in prison even if they plead guilty prosecutors warns
Prosecutor warns that the pair would also not be eligible for parole
Heather Saul
Friday 20 September 2013 10:55 Comments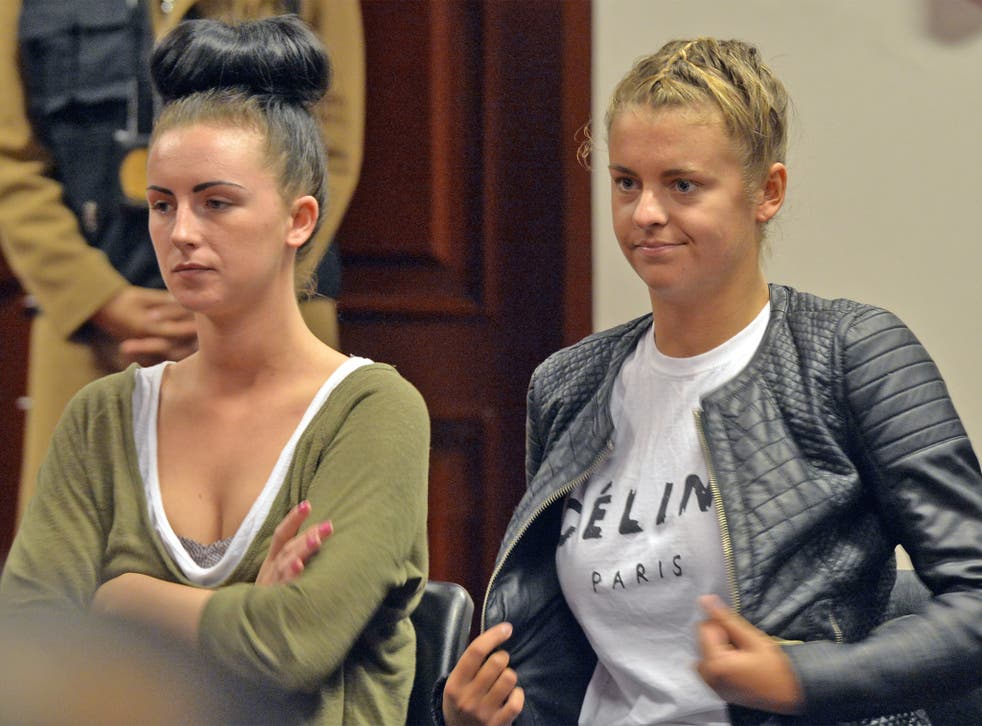 The two women arrested in Peru will still face a minimum of six years and eight months in prison with no eligibility for parole if they plead guilty, the prosecutor handling their case said.
If the women co-operate as witnesses against co-conspirators, prosecutor Juan Bautista Mendoza said that a further sentence reduction is possible, despite his belief that they were not coerced into carrying the drugs or in any way threatened.
Michaella McCollum, 20, from Dungannon, Co Tyrone, and Melissa Reid, 20, from Glasgow, have a court hearing on Tuesday where a judge is expected to interrogate them.
Both face drug-trafficking charges and could be handed sentences of up to 15 years in prison.
A lawyer for Ms McCollum said after the women's 6 August arrest at Lima's international airport that they were coerced with threats of violence by a gang of up to 15 armed men, some of whom trailed them to Peru from Spain.
"I was simply repeating what she had told the police during the questioning," Peter Madden told the Associated Press on Thursday.
He said he could not yet say whether McCollum, who has both Irish and British citizenship, would plead guilty or go to trial.
Mr Mendoza said that if both women plead guilty they could be sentenced to prison in less than a month's time. He said otherwise their trial could last six months.
The prosecutor said a new law enacted two weeks after the women's arrest eliminated sentence reductions for good behaviour for people convicted of drug trafficking.
Previously, parole was possible after 32 months for drug couriers who pleaded guilty.
The women were detained after attempting to board a flight to Madrid with 24lbs of cocaine concealed in food packages.
According to Peru's national prisons institute, 90 per cent of the 1,648 foreigners in the country's jails are either sentenced or awaiting trial for drug trafficking.
Register for free to continue reading
Registration is a free and easy way to support our truly independent journalism
By registering, you will also enjoy limited access to Premium articles, exclusive newsletters, commenting, and virtual events with our leading journalists
Already have an account? sign in
Join our new commenting forum
Join thought-provoking conversations, follow other Independent readers and see their replies