Petition to save Arturo the 'World's saddest animal" approaches 200,000 signatures
The petition is asking for Arturo to be moved away from Argentina to a specialist Polar Bear Conservation facility in Winnipeg, Canad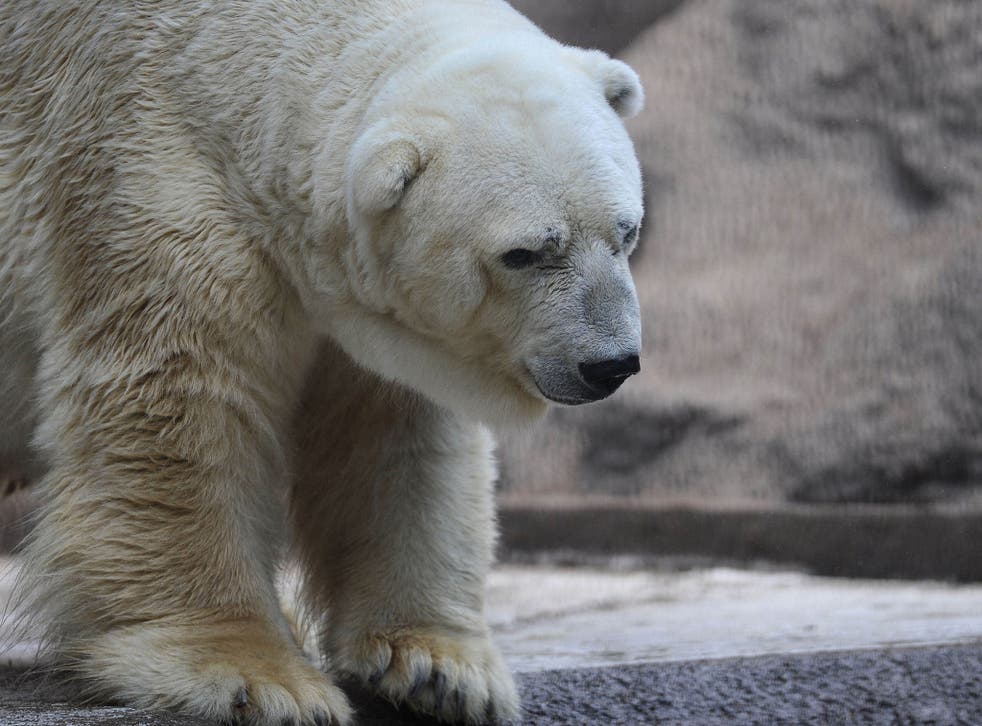 A petition to save Arturo "the world's saddest animal" has seen nearly 200,000 people adding their voice to a campaign to get the polar bear transported away from his "inhumane" enclosure in Argentina.
At the last count, just under 184,000 people had signed the petition that called for Arturo to be re-homed in a specialist polar bear sanctuary in Canada.
A report in the Sunday People this weekend, brought the plight of Arturo, who for twenty years has had to endure terrible conditions as a tourist attraction in Argentina's Mendoza Zoo, to the British public.
The report showed that the animal, who in the wild would be used to freezing Antartic conditions and expanses of icy glaziers, had for the past two decades been cooped up in a small concrete enclosure that can reach up to 40C.
It got even worse for Arturo two years ago when his long-term companion and enclosure partner, Pelusa, died.
According to animal experts, these conditions have led to concerns over Arturo's mental well-being, with the polar displaying many behavioural traits that indicate depression in the animal.
Arturo: the depressed polar bear

Show all 9
In the wake of the report, there has been a surge in those supporting calls for Arturo's removal from Mendoza Zoo.
The petition, created by Canadian Laura Morales on Change.org, asks the Argentinian President Cristina Fernandez de Kirchner, as well as other diplomats to "exercise their authority" and transport Arturo to Assiniboine Park Zoo in Canada, where she says "a natural habitat and a better life is awaiting him."
She also pleads with those that run the Zoo to, "Say No to death and suffering!" and Help Mendoza be part of change, be part of the future. Help Mendoza go back to being good news to the world!"
Alongside the online petition, there have also been rallies by protesters and a trending Twitter campaign all asking for Arturo to be moved.
In February, plans had been put in place to transport Arturo to the Assiniboine Zoo, where a new International Polar Bear Conservation Centre has just opened, but this was vetoed after workers at Mendoza Zoo claimed the bear would not survive the two-day trip.
Zoo director Gustavo Pronotto said at the time: "The medical board decided unanimously that, due to the high risks at his age, Arturo should not be moved."
Yet, a number of animal rights groups criticised the decision saying that it would have been beneficial to the animal.
Gabriel Flores, of the Ecologists United movement, told the Mirror's website that he thought the evaluation was, "a half-way fake evaluation and those carrying out the tests only did a visual assessment, "without touching him, observing him from a distance."
In captivity Polar bears can live into their 30s, it is hoped by animal rights campaigners that 29-year-old Arturo can be transported as soon as possible, so he can enjoy his last few years in the more comfortable surroundings at Winnipeg's Assiniboine Park Zoo.
To sign the petition click here
Join our new commenting forum
Join thought-provoking conversations, follow other Independent readers and see their replies