Pfizer CEO sells millions in stocks on day of vaccine announcement
Company's executive vice president also sells thousands of shares on same day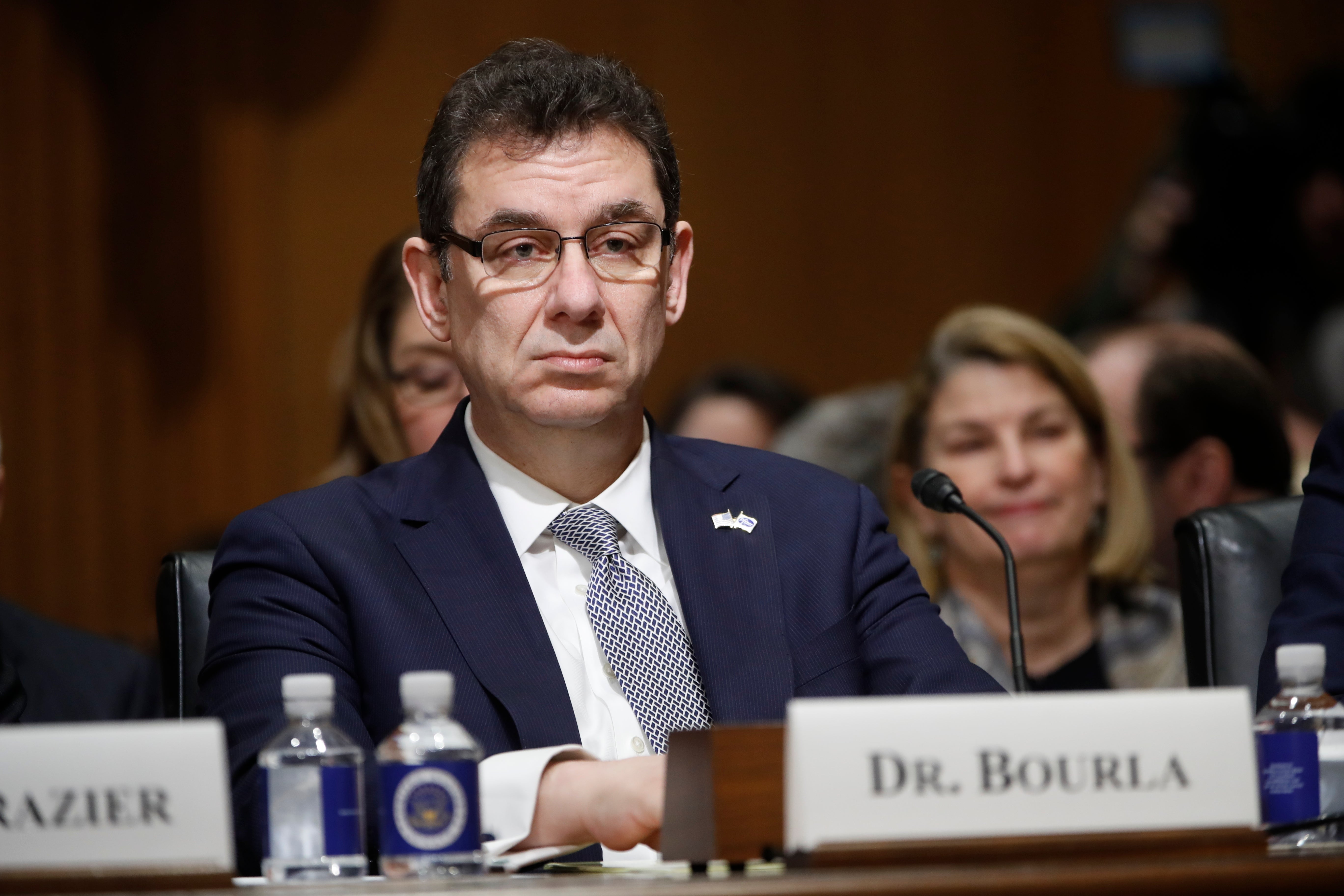 Leer en Español
The head of Pfizer sold nearly £4.2 million of company shares on the day that the pharmaceutical giant announced its Covid-19 vaccine could be more than 90 per cent effective, it has been revealed.
The American firm's stock price rose by around 15 per cent from $36.40 per share on Friday to $41.94 per share on Monday, the day the drugmaker went public with its encouraging interim trial results.
Albert Bourla, the company's CEO and chairman, sold 132,508 shares for almost $5.6 million (£4.2m) on the same day as the announcement, according to the US Securities and Exchange Commission (SEC).
Pfizer confirmed the transaction had been filed but said it was an automated process, set up earlier this year under a trading plan by its boss. Under the system, shares are sold provided they go above a pre-agreed price.
"The sale of these shares is part of Dr. Bourla's personal financial planning and a pre-established (10b5-1) plan, which allows, under SEC rules, major shareholders and insiders of exchange-listed corporations to trade a predetermined number of shares at a predetermined time," the company said.
Speaking on Monday, Mr Bourla, who still has 81,812 shares in the company, described the news about the vaccine created by Pfizer and the German development company BioNTech as "a great day for science and humanity".
Mikael Dolsten, the drugmaker's chief scientific officer, said the company felt that it was close to "one of the biggest medical advances for society and mankind in a 100 years that have passed here".
The vaccine is still in phase three of its clinical trials and has so far proven safe, after being tested on 43,500 people in six countries.
Although the latest findings are a promising sign in the fight against coronavirus, experts, including David Nabarro, the World Health Organization's special envoy on Covid-19, urged caution.
Mr Nabarro said that if a vaccine gained regulatory approval it would help but emphasised that it would "not...be a complete game changer".
Additional reporting by Reuters. 
Join our commenting forum
Join thought-provoking conversations, follow other Independent readers and see their replies