Pillow fight at US Military Academy turns violent as 30 cadets are left injured
The annual pillow fight is designed to help cadets build camaraderie and blow off steam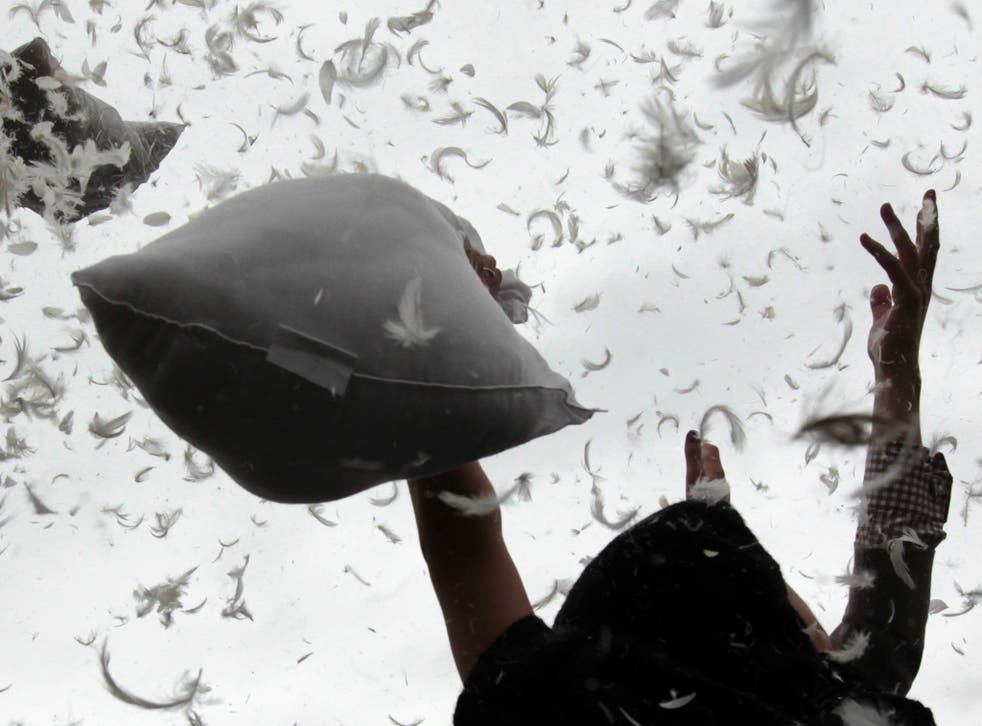 At least 30 cadets have been left injured following a pillow fight at the US Military Academy at West Point, it has been reported.
It is traditional for the prestigious training academy to organise a pillow fight for cadets once a year to build camaraderie and blow off steam after a summer of rigorous drills and exercises.
The New York Times has reported however that at this year's event cadets packed their pillowcases with hard objects.
It is understood they had been given helmets to wear for health and safety reasons, but instead put the helmets in the pillow cases before swinging them at fellow colleagues.
A large number subsequently suffered from concussion. None of the injuries were serious and all involved have now returned to duty.
A spokesperson for the academy told The New York Times: "[We] applaud the cadets' desire to build esprit and regret the injuries."
They added that the school is investigating the incident but that no cadets have been punished thus far and there are no plans to put an end to the annual pillow fight.
Join our new commenting forum
Join thought-provoking conversations, follow other Independent readers and see their replies