Pittsburgh shooting: Jewish medics helped to save synagogue gunman's life
Robert Bowers was shouting about 'killing Jewish people' while being treated by the doctors
Tuesday 30 October 2018 12:55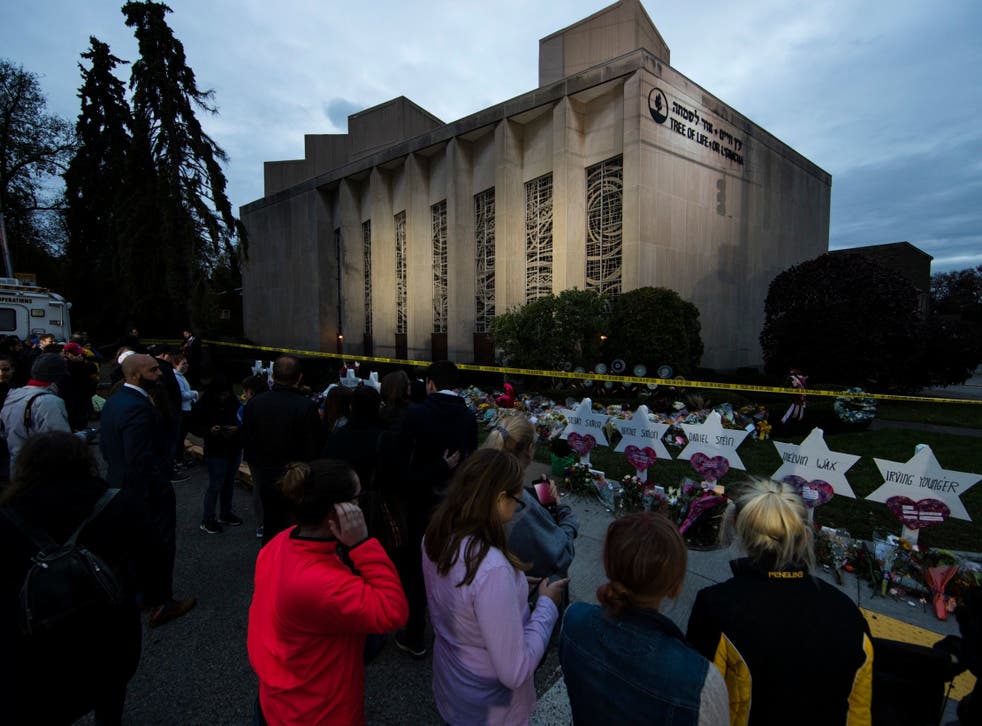 Jewish doctors and medical staff helped to save the Pittsburgh synagogue shooter's life, it has been revealed.
Eleven people were killed and six others wounded after a gunman opened fire at the Tree of Life synagogue in the Jewish neighbourhood of Squirrel Hill on Saturday.
Authorities made clear they believed the attack was motivated by religious hatred and 46-year-old Robert Bowers has been charged in connection with the incident.
After exchanging gunfire with police, an injured Mr Bowers surrendered and was taken to hospital.
Staff at Allegheny General Hospital said he was shouting insults about Jewish people while members of staff who follow the faith were treating him.
"He's taken into my hospital and he's shouting, 'I want to kill all the Jews!' and the first three people who are taking care of him are Jewish," Dr Jeffrey Cohen, president of the hospital, told ABC.
Dr Cohen, who is also Jewish and a member of Tree of Life synagogue, said he went to visit Mr Bowers in his room.
"I just asked how he was doing, was he in pain, and he said no, he was fine," Dr Cohen said. "He asked who I was, and I said, 'I'm Dr Cohen, the president of the hospital,' and I turned around and left."
World news in pictures

Show all 50
As he left the room Dr Cohen was approached by the FBI agent who was guarding Mr Bowers.
He told Dr Cohen that he did not believe he would ever have been able to do that.
"I said, 'If you were in my shoes I'm sure you could have,'" Dr Cohen replied.
Register for free to continue reading
Registration is a free and easy way to support our truly independent journalism
By registering, you will also enjoy limited access to Premium articles, exclusive newsletters, commenting, and virtual events with our leading journalists
Already have an account? sign in