Planned Parenthood receives thousands of donations in Mike Pence's name
The Vice President-elect is known as an outspoken opponent of abortion rights
Tom Embury-Dennis
Friday 18 November 2016 02:07 Comments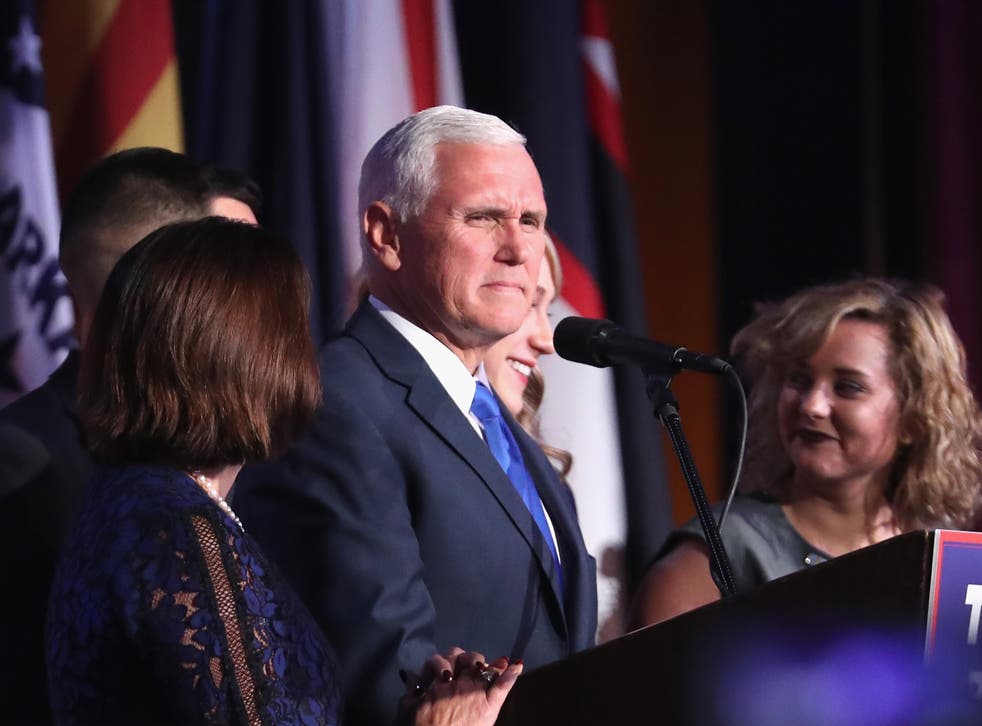 Abortion provider Planned Parenthood has received at least 20,000 donations in the name of Vice President-elect Mike Pence who is a vocal anti-abortion campaigner.
In the wake of Donald Trump's shock election win, the sexual health organisation confirmed a surge in support of more than 160,000 donations overall, reports the Indy Star.
The local Planned Parenthood in Mr Pence's home state of Indiana said it had received $25,000 alone since 8 November in donations.
The Republican is known as an outspoken opponent of abortion rights and tried to consign Roe vs Wade, the US law permitting abortion, to the "ash heap of history, where it belongs".
Mr Trump's running mate signed a bill in March that would have forced women to arrange funerals for their aborted foetuses. The legislation was later blocked by a federal judge.
The 57-year-old also made attempts to end state funding for sexual health clinics and passed restrictive laws on abortion while governor of Indiana.
World reaction to President Trump: In pictures

Show all 29
Users on Twitter posted images of a donation form filled out with Mr Pence's name and office address.
A Facebook page called 'Donate $5 to Planned Parenthood in Honor of Mike Pence" seeks to "flood" the evangelical Christian's office with thank you cards from the organisation.
Mr Trump's campaign took an openly anti-choice stance, the President-elect even suggesting women who had abortions should be "punished".
USA: Planned Parenthood s organ harvesting brings angry pro-lifers to LA
The Planned Parenthood Federation of America is staying defiant in the wake of the billionaire's election victory.
Cecile Richards, president of the group, said in a statement: "We will never back down and we will never stop fighting to ensure that patients have access to the care they need, people who come from communities that need our continued support in this new reality – immigrants, people of color, the LGBTQ community, people of faith, and more."
Register for free to continue reading
Registration is a free and easy way to support our truly independent journalism
By registering, you will also enjoy limited access to Premium articles, exclusive newsletters, commenting, and virtual events with our leading journalists
Already have an account? sign in
Join our new commenting forum
Join thought-provoking conversations, follow other Independent readers and see their replies