Polar vortex: 50 people burned in the US trying to turn boiling water into ice
US news networks showed the trick where boiling water is supposed to transform into ice mid-air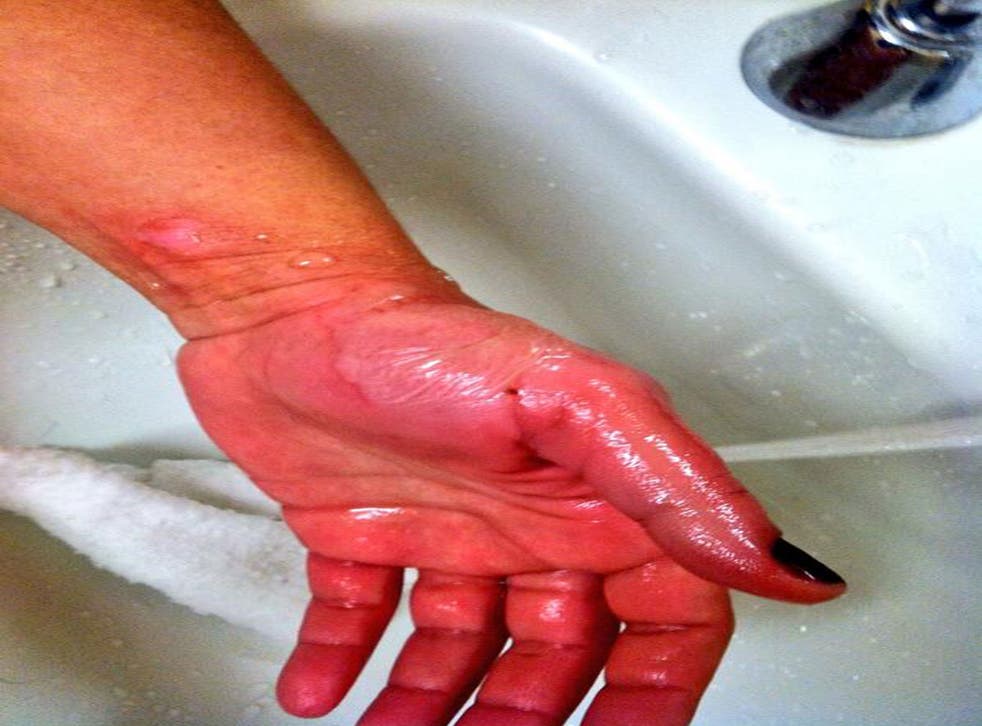 At least 50 people in the US attempting a trick to turn boiling water into ice have been scalded.
As the country is gripped by freezing temperatures, word has spread that boiling water can turn to ice mid-air.
US news reporters demonstrated the trick on air to illustrate how the country was in the grip of the so-called polar vortex.
Read more:
"All you have to do is bundle up, get some boiling water, and throw it out in the subzero temperatures and see what happens," said a journalist in the northern state of North Dakota, while a Minneapolis anchor tweeted: "Threw a pot of boiling water in the air. Kids thought it was awesome. Do it, people."
According to the Los Angeles Times, at least 50 people on social media have reported burning themselves or their friends while throwing boiling water. A common mistake was throwing the water into the wind.
Other users reported people going to the emergency ward to receive treatment.
Tweets posted include: "Blayne and I just did the boiling water thing and I accidentally threw all the BOILING water against the wind and burnt myself."
Another user tweeted: "So I threw boiling water in the air, the wind was blowing and it landed on my head and back. I'm now in route to the ER w/ 3rd degree burns."
Meanwhile, the arctic blast gripping on much of the eastern US has begun to ease off, with winds calming and the weather warming slightly a day after temperatures hit an all-time record low, including minus 37 Celsius in Embarrass Minnesota.
Polar vortex in pictures: Best photos of American 'big freeze'

Show all 38
Join our new commenting forum
Join thought-provoking conversations, follow other Independent readers and see their replies