Police officer adopts baby from heroin-addicted mother
Officer Ryan Holets says he felt called to rescue the baby girl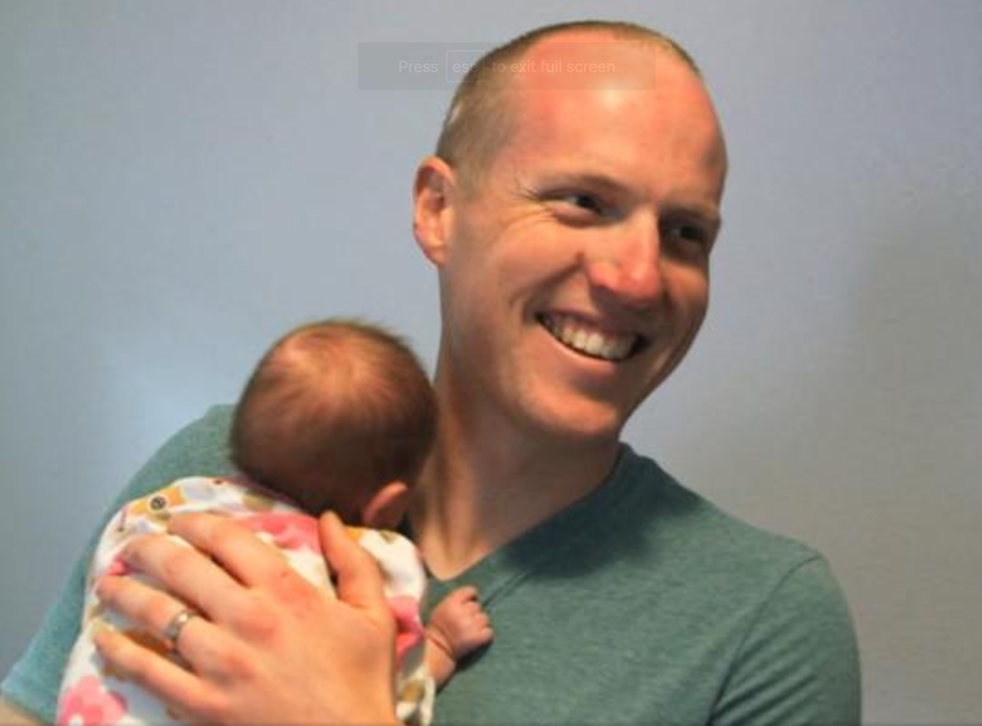 When Albuquerque police officer Ryan Holets responded to a 911 call from a local convenience store, the last thing he expected was to walk away with a new family member.
The police officer was handling a reported theft at the shop when he noticed a couple shooting up heroin in the grass outside. He approached the couple, body camera on, and asked them what they were doing.
It was then that he noticed the woman was pregnant.
"You're going to kill your baby," a stunned Mr Ryan can be heard saying in bodycam footage obtained by CNN. "Why do you have to be doing that stuff? It's going to ruin your baby."
The woman, 35-year-old Crystal Champ, told him that she was eight months pregnant and addicted to heroin. At the time, she told CNN, she was thinking: "How dare you judge me, you have no idea how hard this is."
But instead of chastising her further, Mr Ryan did something remarkable: He volunteered to adopt her baby.
"I've gotten tired of seeing so many situations where I want to help but can't," said Mr Ryan, an Albuquerque native. "And in that moment, I realised that I had a chance to help."
World news in pictures

Show all 50
Mr Ryan and his wife, Rebecca, already have four children at home. Nevertheless, the officer said his wife agreed immediately to take in the stranger's child. Both Mr and Ms Holets are religious, and said they felt called by God to help the struggling woman.
Mr Ryan went to the hospital three weeks later to see his baby daughter born. The infant was born a month early, and suffered painful withdrawals from a heroin addiction developed in the womb. She had to receive treatments and medication for the symptoms, and stayed in the hospital for a week and a half.
These days, Mr Ryan said, the baby is gaining weight, sleeping well, and eating well. The family has named her Hope.
Hope's biological mother is still struggling with addiction, but told CNN she is happy her baby is in a better place.
"Her father and me love her very much, and we did not give her up because we don't want her," Ms Champs said, adding: "I just want her to be safe and secure, and be in a family and be loved."
Shortly after his CNN interview, Mr Holets told the Washington Post that he did not want any donations sent to his family as a result. He asked that anyone inspired by Hope's story contribute to a local drug rehabilitation centre or adoption organisation instead.
Join our new commenting forum
Join thought-provoking conversations, follow other Independent readers and see their replies