Louisiana protests: Police arrest Black Lives Matter activist Deray McKesson and several others
Cellphone footage shows at least one officer pointing a rifle at protesters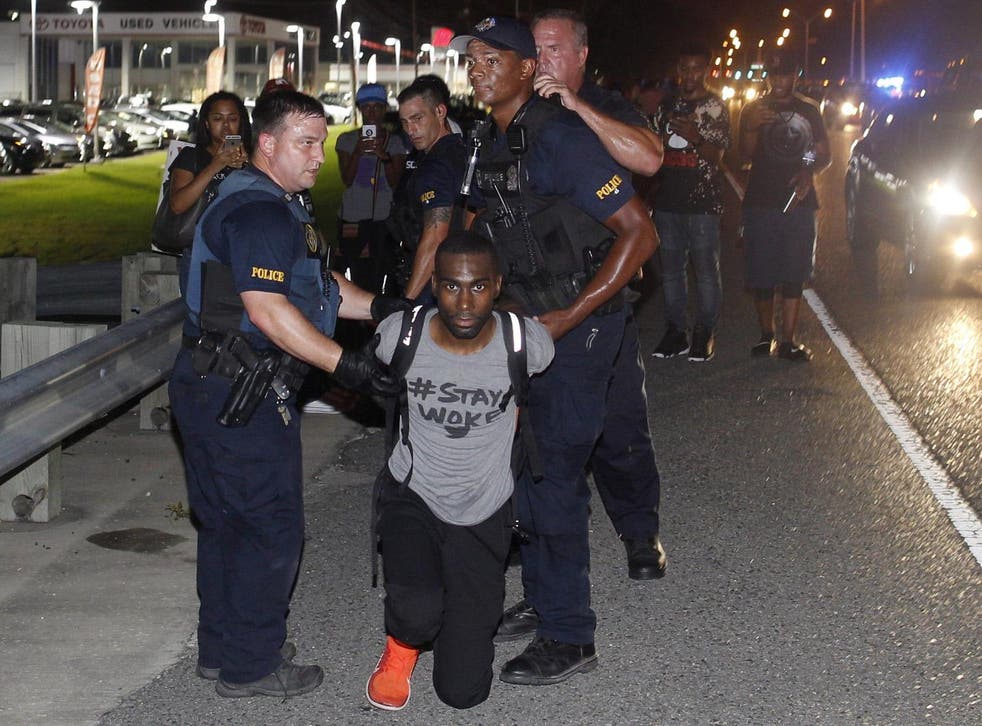 Police are currently arresting protesters, journalists, and apparently pointing loaded guns at a peaceful rally in Baton Rouge, Louisiana.
America has been mourning after a spate of gun violence across the states. Baton Rouge is reeling after the death of Alton Sterling, a 37-year-old black father of three who was shot and killed at point blank range by at least two police officers last week. Minnesota is torn after the death of Philando Castile, a 43-year-old black man shot during a traffic stop.
Protests and outrage across the US following killings by police

Show all 19
Footage of both men's death have sparked protests in cities around the world, and in Dallas, five police officers were murdered by a sniper who claimed "he was made about the recent killings of black people by police."
But tensions between police and protesters came to a head Saturday evening, as officers began arresting a number of activists on the ground – many of whom claimed they were unprovoked.
More than 100 protesters, including the prominent Black Lives Matter activist Deray McKesson, were detained by police on Saturday. McKesson's detainment was captured on his Periscope livestream.
A New Orleans public radio journalist was also detained at the scene.
Several videos on social media from the scene appeared to show a female officer point a rifle at crowds of protests.
The Advocate in Louisiana reports that police officers were apparently unprovoked before rushing in and arresting protesters.
Meanwhile, in St. Paul, Minnesota, hundreds of protesters were arrested after reportedly throwing rocks, bottles, fireworks and other items at police officers.