Pope Francis issues thinly veiled rebuke of Donald Trump's Mexico border wall
'A Christian would never say 'you will pay for that.' Never,' says pontiff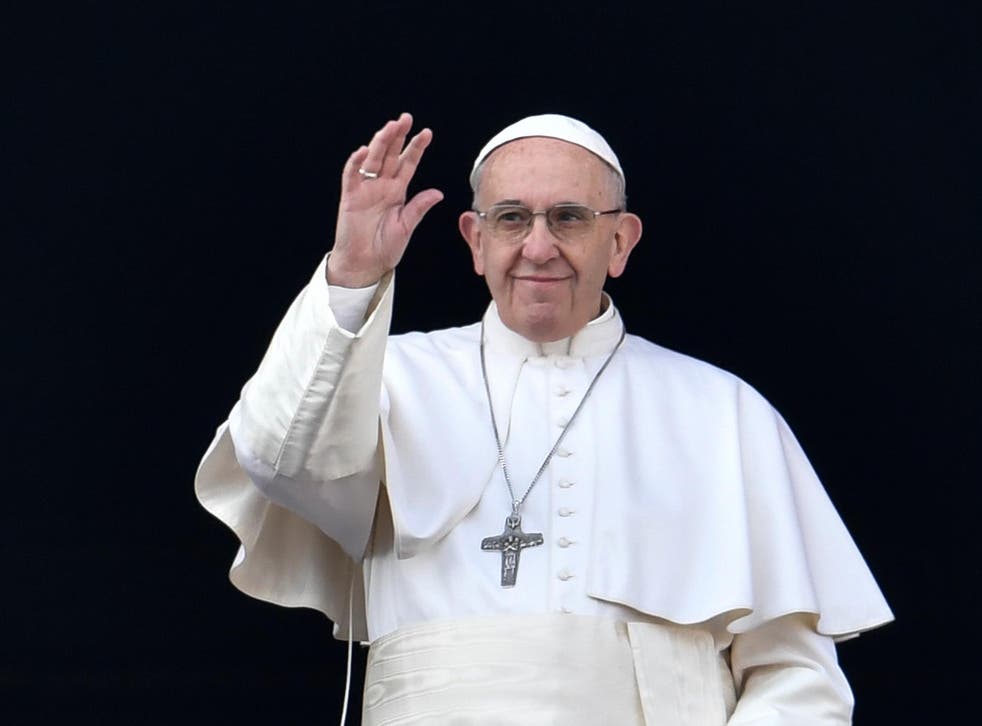 Pope Francis has issued a thinly veiled rebuke of Donald Trump's cornerstone policy to build a wall along the border with Mexico.
The pontiff did not refer to the US President by name or directly mention his plan to build a fence along the border but instead emphasised the need to forge bridges rather than walls.
In a weekly address on Wednesday at the Vatican, Pope Francis said a Christian would never under any circumstance say "you will pay for that".
This appears to be a direct reference to Mr Trump's insistence the Mexican government pays for the estimated $15bn 1,000-mile long border fence – a demand which has been outrightly rejected by Mexico's president Enrique Peña Nieto.
"In the social and civil context as well, I appeal not to create walls but to build bridges," Pope Francis told the audience.
"To not respond to evil with evil. To defeat evil with good, the offence with forgiveness. A Christian would never say 'you will pay for that.' Never."
"That is not a Christian gesture. An offence you overcome with forgiveness. To live in peace with everyone."
The controversial orders Donald Trump has already issued

Show all 9
Pope Francis might also have been alluding to President Trump's hard-line immigration ban which has banned people from seven Muslim-majority countries from entering America. The executive order, which sparked outrage and chaos in airports across the world, has now been overturned by a federal judge.
This is by no means the first time the Pope has issued a plea to build bridges instead of walls. After the billionaire property developer announced he would deport millions of undocumented migrants and build a wall along the border between Mexico and the US, Pope Francis condemned the idea of building a wall. A year ago, he told reporters aboard the papal plane returning from Mexico to Rome anyone keen to build a wall "is not a Christian".
Mr Trump issued a stern response, saying: "For a religious leader to question a person's faith is disgraceful."
The Vatican later explained the comments had not been intended as a personal attack on Mr Trump.
The pontiff made the most recent remarks about bridge-building at his weekly address. The speech coincided with the International Day of Prayer and Awareness Against Human Trafficking and the feast day of Sudanese immigrant Saint Josephine Margaret Bakhita.
Join our new commenting forum
Join thought-provoking conversations, follow other Independent readers and see their replies