Congressional candidate accidentally posts screenshot with porn tabs visible, says he was looking for an 'evil operator'
Mike Webb has since offered a slightly more frank explanation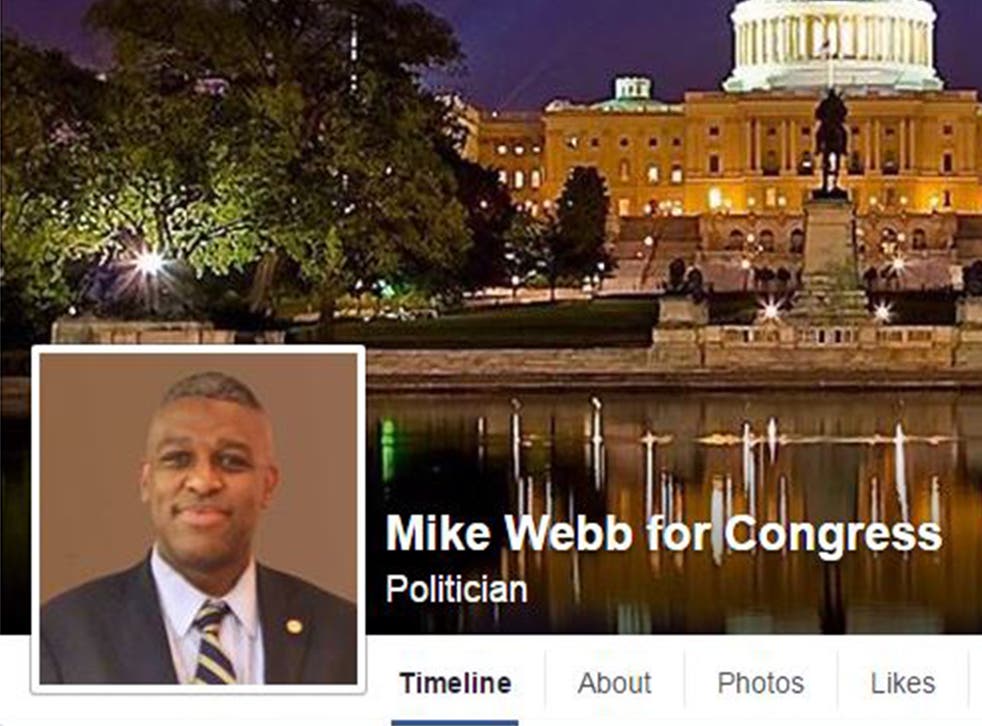 A conservative candidate running for a Congressional seat in the state of Virginia appears to have shared rather too much information about his viewing habits online, after posting screenshots in which tabs for pornographic websites are open.
At first Mike Webb attempted to explain the tabs by saying that he "wanted to test the suggestion that somehow, lurking out in the pornographic world there is some evil operator". But in a refreshingly honest turn of events, he ended up saying that pornography "should be discussed".
Webb, who is running as an independent candidate after failing to win the Republican nomination, posted several screenshots on Monday in which tabs with the titles "Layla Rivera Tight", and Ivone Sexy Amateur" were clearly visible.
Webb's screenshot was aimed at his Republican rival.
Take a look at the screenshot below (scroll down for zoomed versions):
Webb claimed he was tricked into visiting a staffing agency for a fake interview and in a Facebook post hinted the hoax could be somehow connected to his rival.
But Webb's public post was immediately ignored, and instead, commenters focused entirely on the background tabs.
After remaining on Facebook for several hours, and generating a torrent of comments, Webb eventually deleted the post.
Donald Trump's most controversial quotes

Show all 14
He followed it up by writing a baffling 2,000-word post, in which it seemed he was claiming he'd been attempting to check for viruses that may bring down his campaign, and that he was doing this by checking for them on particular porn sites.
He wrote: "Curious by nature, I wanted to test the suggestion that somehow, lurking out in the pornographic world there is some evil operator waiting for the one in a gazillion chance that a candidate for federal office would go to that particular website and thereby be infected with a virus that would cause his or her FEC [federal election commission] data file to crash the FECfile application each time that it was loaded on the day of the filing deadline, as well as impact other critical campaign systems. Well, the Geek Squad techs testified to me, after servicing thousands of computers at the Baileys Crossroads location that they had never seen any computer using their signature virus protection for the time period to acquire over 4,800 viruses, 300 of which would require re-installation of the operating system."
This post was also subsequently deleted.
Since then Webb has been somewhat more honest, and emailed the website Gawker with further explanation. "From a faith based perspective and as a preacher's kid, I probably would not be comfortable with 'adult' topics," he writes. "But politically, within certain parameters, as a conservative with many libertarian ideas, it can and should be discussed."
The email then continues in a bizarre fashion, with Webb writing that his porn tabs aren't a problem in the context of "the song that entraps many in Nigerian scams" and "the taboo topic of forcible sexual abuse".
"So, from that perspective," he writes, "I do not really see a problem with the viewing of some tabs on a screenshot, even if it does show the scrutiny to which some candidates for office are subjected."
In the latest Facebook update from Webb, he also reveals that his campaign's number of likes on the social network had grown by 25 per cent in just one day. "Perhaps, what does not kill you does make you stronger," he writes.
Can this upswing in support help him at the ballot box? We will only find out in November.
Register for free to continue reading
Registration is a free and easy way to support our truly independent journalism
By registering, you will also enjoy limited access to Premium articles, exclusive newsletters, commenting, and virtual events with our leading journalists
Already have an account? sign in
Register for free to continue reading
Registration is a free and easy way to support our truly independent journalism
By registering, you will also enjoy limited access to Premium articles, exclusive newsletters, commenting, and virtual events with our leading journalists
Already have an account? sign in
Join our new commenting forum
Join thought-provoking conversations, follow other Independent readers and see their replies