Pornhub promises to plant a tree for every 100 videos watched
Over 12,000 trees have been planted so far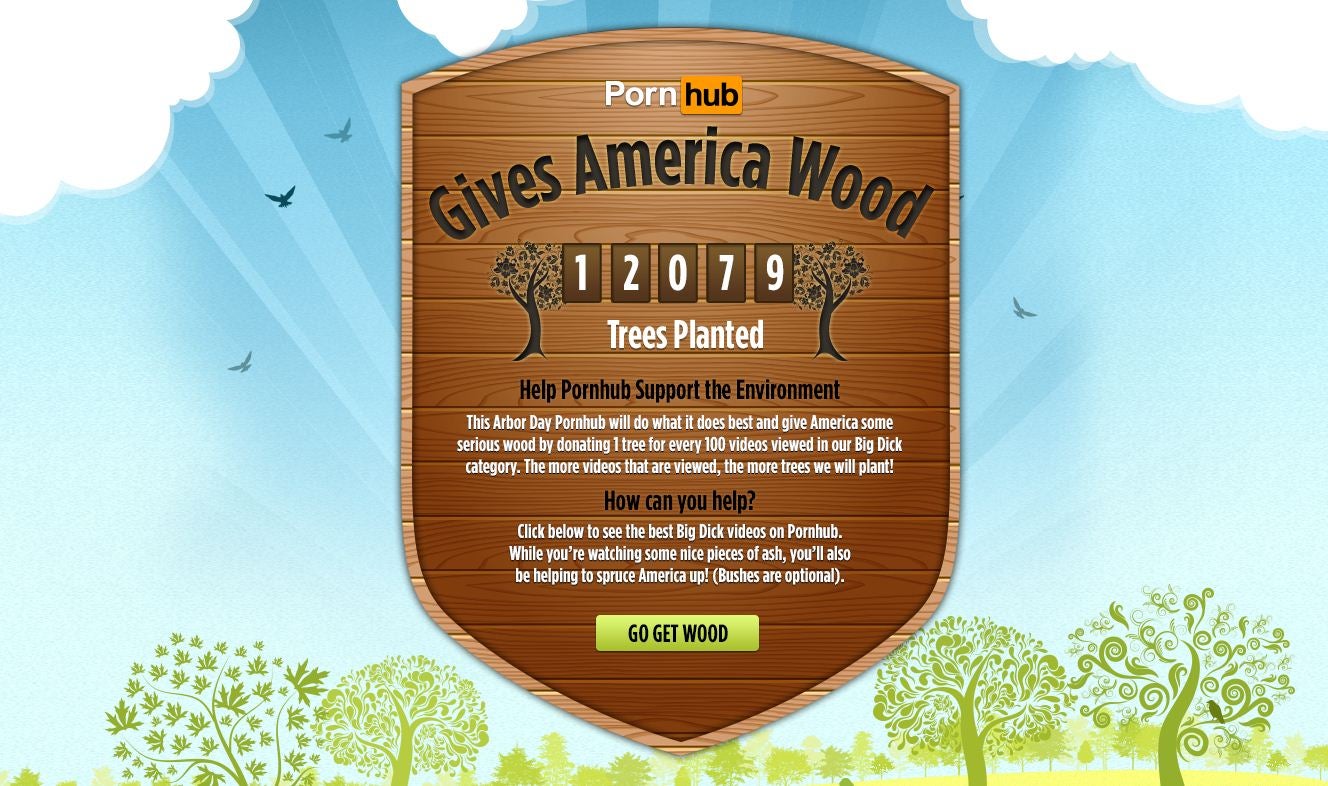 Pornhub is giving America wood, literally rather than figuratively this time, by announcing that it will plant a new tree for every 100 videos viewed.
The initiative, presumably designed to alleviate porn watchers' guilt, was launched on Arbor Day, a US holiday that encourages people to plant and care for trees.
Trees will be donated for all views under the free porn behemoth's 'Big Dick' category, and given that the site receives over 1 billion visitors a month this could mean a hell of a lot of trees.
So far over 12,000 have been planted (and let's face it they'll probably soon cover the entire world three deep).
It said on a pun-laden SFW page set up for the stunt: "This Arbor Day Pornhub will do what it does best and give America some serious wood by donating 1 tree for ever 100 videos viewed in our Big Dick category. The more videos that are viewed, the more trees we will plant!
"Click below to see the best Big Dick videos on Pornhub. While you're watching some nice pieces of ash, you'll also be helping to spruce America up! (Bushes are optional)."
Join our commenting forum
Join thought-provoking conversations, follow other Independent readers and see their replies