Donald Trump inauguration: President vows to 'eradicate radical Islamic terrorism' in first address to nation
His short address echoed much of his campaign rhetoric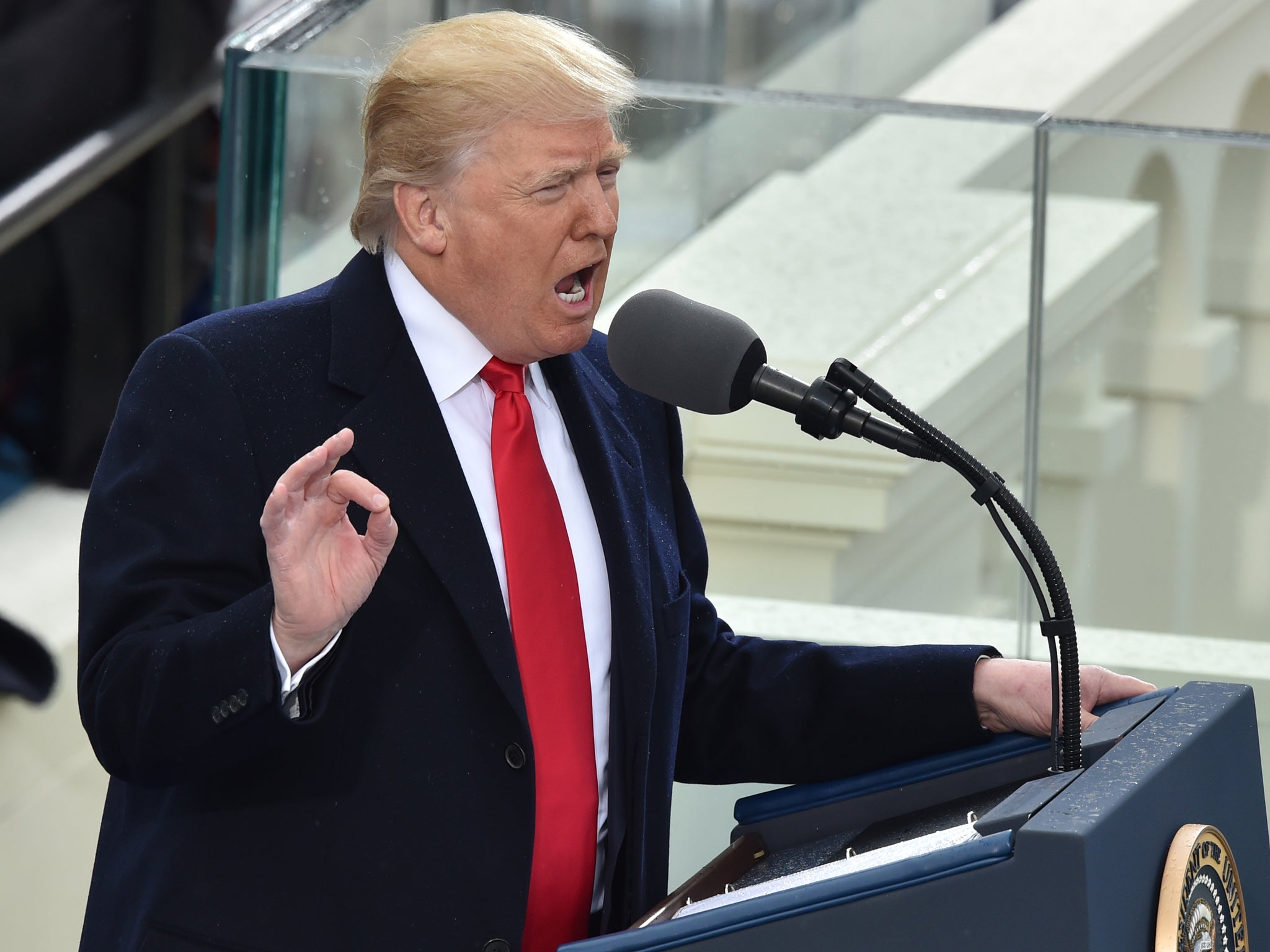 President Donald Trump echoed his hard-line stance against "radical Islamic terrorism" in his first address as the 45th president of the United States.
"We will ... unite the civilised world against radical Islamic terrorism which we will eradicate completely from the face of the earth," he said during the Inaugural Address.
The 15 minute speech echoed much of the tone of his campaign, during which he criticised his opponent, former Secretary of State Hillary Clinton, and former President Barack Obama for their approach to fighting Isis.
Mr Trump has claimed to have a plan to fight the extremist group, but has divulged no details about it.
Read the Inauguration live blog here
"Their days are numbered," he said in an April foreign policy speech. "I won't tell them where and I won't tell them how. ... We must as a nation be more unpredictable. We are totally predictable. We tell everything. ...
"We have to be unpredictable, and we have to be unpredictable starting now. But they're going to be gone. Isis will be gone if I'm elected president."
In a debate with Ms Clinton, Mr Trump accused his opponent of giving away her tactics against Isis.
"You're telling the enemy everything you want to do," he said. "No wonder you've been fighting Isis your entire adult life."
Isis' origins can be traced back to 1999 – well after Ms Clinton entered political life.