White House website says Donald Trump administration working on missile defence system to protect from North Korea
The website does not explain how it will differ from systems already in place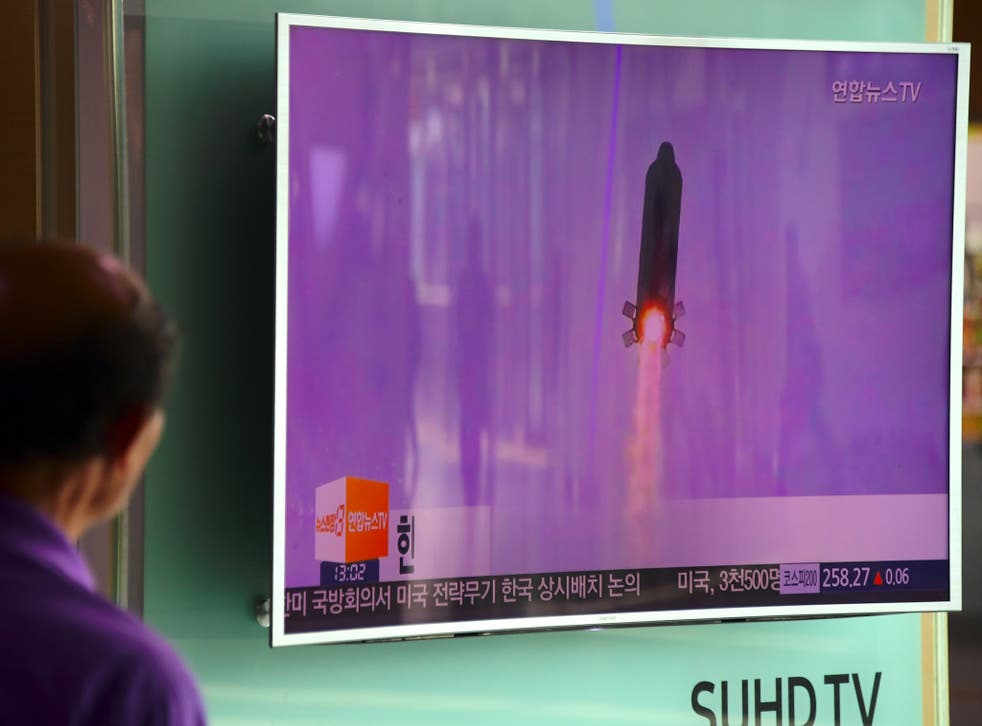 President Donald Trump announced the development of a "state-of-the-art" missile defence system to apparently protect the US from Iran and North Korea, according to a statement posted to the White House website minutes after the new commander-in-chief was sworn into office.
Mr Trump has repeatedly claimed that the US military – the most powerful force in the world – has been "depleted" under Barack Obama. He reiterated the claim in his inauguration speech.
On the revamped website, Mr Trump outlined his new broad plans to "Make Our Military Strong Again".
"Our military needs every asset at its disposal to defend America. We cannot allow other nations to surpass our military capability," the statement reads. "The Trump Administration will pursue the highest level of military readiness."
The statement went on to propose the missile defence system without providing any details about how it would improve upon those already in place.
"We will also develop a state-of-the-art missile defence system to protect against missile-based attacks from states like Iran and North Korea," it said.
US president Donald Trump vows to put America first
The US government first established the Ballistic Missile Defence System as part of a programme launched by President Ronald Reagan in the mid-1980s. The Missile Defence Agency oversees the programme under the Department of Defence.
The Trump administration issued additional statements outlining many of the President's 'America First' policies, including foreign policy consistent with many of Mr Trump's jingoistic promises made on the campaign trail.
"Defeating Isis and other radical Islamic terror groups will be our highest priority," the page says. The administration plans to "pursue aggressive joint and coalition military operations when necessary", cut off funding to terrorist groups, and use "cyberwarfare" to "disrupt and disable" propaganda and recruitment efforts.
The page does not indicate how such policies will be different from those already in place.
It goes one to address 'rebuilding' the already-strong US military, but proposes more diplomacy and promoting "peace through strength".
Mr Trump delivered a short inauguration address promising to "unite the civilised world against radical Islamic terrorism, which we will eradicate completely from the face of the earth."
The New York businessman had been critical of the Obama administration for not using the phrase "radical Islamic terror" when addressing Isis and other radical extremist groups.
Mr Obama said he was careful to not use the phrase because he did not want to "lump these murderers into the billion Muslims that exist around the world".