President Nicolas Maduro murder plot: Opponent charged with conspiracy over alleged plan to kill Venezuelan leader
Maria Corina Machado has denied the accusations against her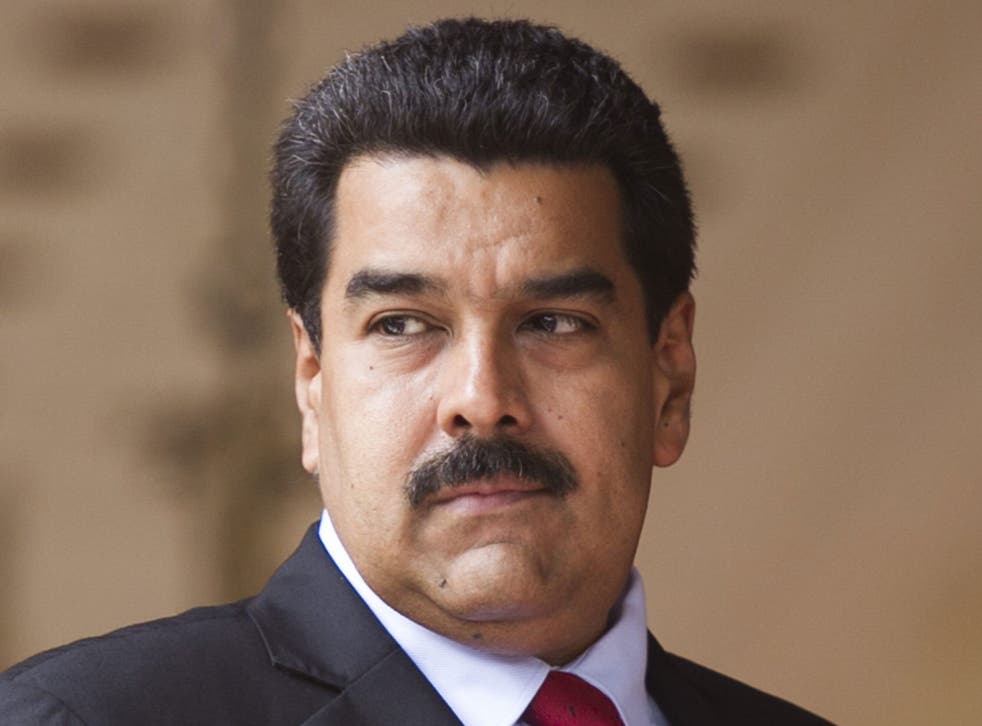 A leading Venezuelan opposition figure is being charged with involvement in an alleged plot to kill President Nicolas Maduro, a move she called an attempt to silence her and other critics of the Socialist government.
Maria Corina Machado, a former member of the National Assembly, left a private meeting at the Prosecutor General's Office today after authorities informed her that she would be charged with conspiracy. The charge carries a maximum of 16 years in prison. Her case will now be assigned to a judge who will formally charge Ms Machado and decide if she should be detained pending trial.
"All the accusations and the supposed evidence are false," she said. "I have not committed any crime. This is the price I have to pay for speaking the truth in Venezuela."
Authorities announced the investigation in March, claiming a plot was being formed against Mr Maduro and others involving Ms Machado and several other opposition figures. Officials have not provided any evidence publicly beyond some allegedly incriminating emails.
AP
Join our new commenting forum
Join thought-provoking conversations, follow other Independent readers and see their replies