Barack Obama removes 'oriental' and 'negro' from federal law
The terms will be replaced by "Asian American" and "African American."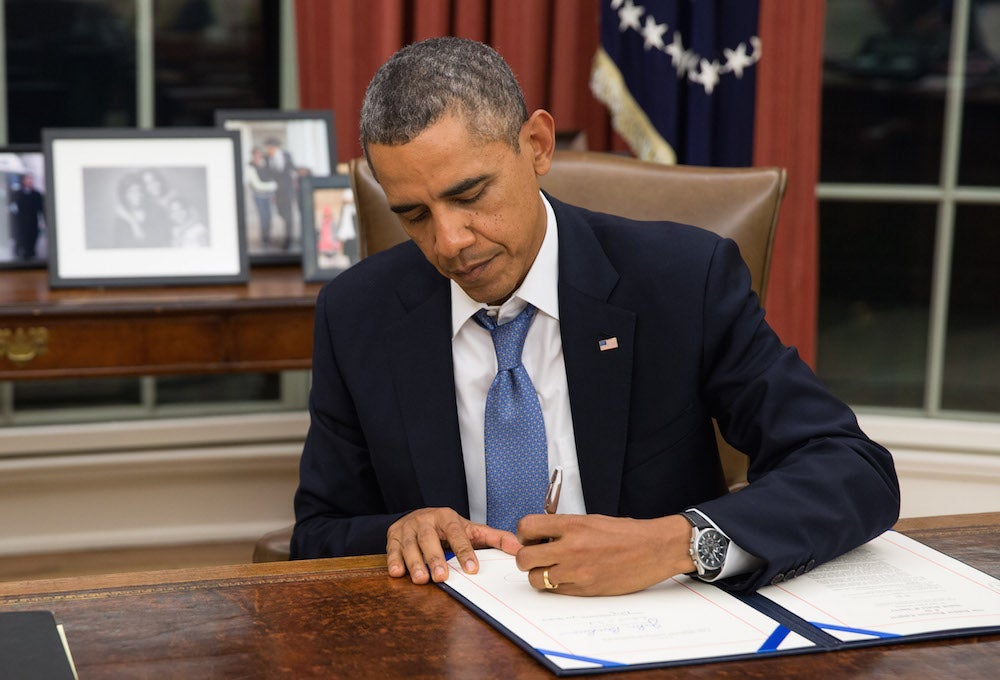 President Barack Obama has banned "oriental" and "negro" from being used in federal law by signing a new measure that easily passed through the House and Senate.
HR 4238, sponsored by Representative Grace Meng, a Democrat from New York, replaces racist language found in laws written in the 1970's. "Oriental" will now be changed to "Asian American" as "Negro" with "African American."
"The term 'Oriental' has no place in federal law and at long last this insulting and outdated term will be gone for good," Meng said in a statement. "No longer will any law of the United States refer to Asian Americans in such an offensive way, and I applaud and thank President Obama for signing my bill to get rid of this antiquated term."
Meng's legislation was unanimously passed by the House in February and by the Senate in May. All 51 members of the Congressional Asian Pacific American Caucus had co-signed the bill.
Terms will now be "modernized" in both the Department of Energy's Organization Act and the Local Public Works Capital Development and Investment Act of 1976, which referred to minorities as "Negro, Puerto Rican, American Indian, Eskimo, Oriental, or Aleut or is a Spanish speaking individual of Spanish descent."
When former New York Governor David Paterson banned the use of "oriental" from all state documents in 2009, then San Francisco Chronicle columnist Jeff Yang spelled out why the term has been considered so offensive to folks of Asian or Pacific heritage.
"When you think about it, the term Oriental itself kind of feels freighted with luggage," Yang told NPR. "You know, it's a term which you can't think of without having that sort of the smell of incense and the sound of a gong kind of in your head."
"You know, beyond that it's just sort of like the cultural baggage that comes with it. I mean obviously there are political issues," he added. "It's something which has been associated with racist campaigns, with stereotypical imagery. And you know, frankly, it's just not a very precise term."