Prince Andrew sex claims case: Billionaire Jeffrey Epstein denounces 'gossip media' for attacks on him and associates
Filing in Florida is first public comment since allegations made in court that he forced 17-year-old girl to have sex with his friends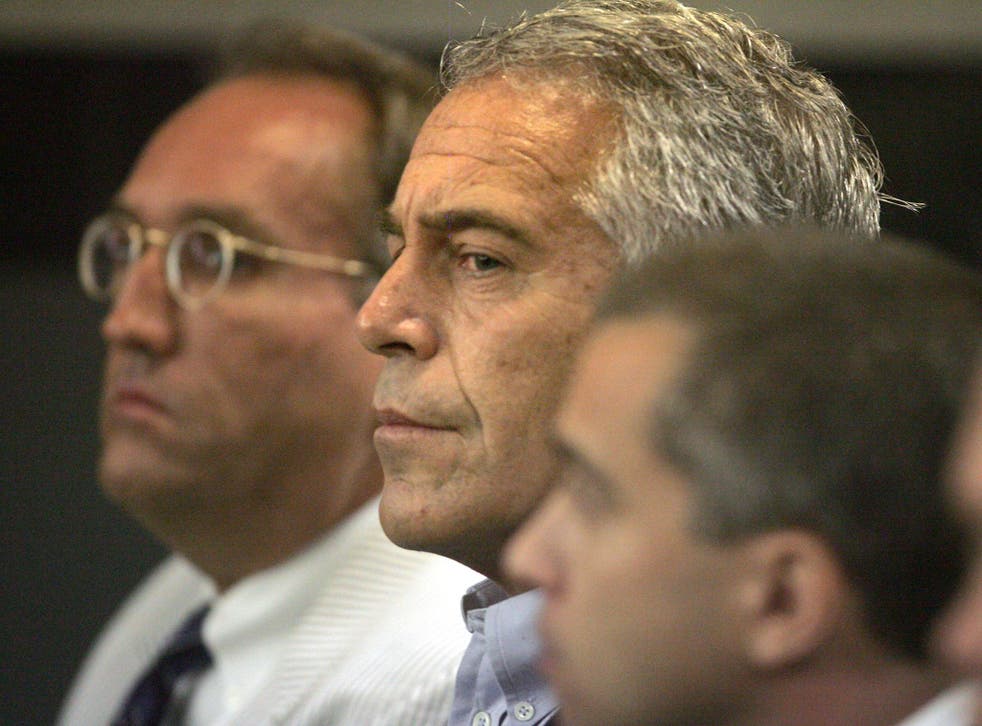 The billionaire sex offender Jeffrey Epstein has hit out at the media and claimed he and his associates have been the subject of "outlandish" attacks in his first formal statement since being accused of forcing a 17-year-old to have sex with Prince Andrew.
In a court filing in Florida, Mr Epstein denounced what he described as the "gossip media" as he requested a judge block the release of thousands of pages of correspondence between his lawyers and US prosecutors.
"This is a widely watched and reported case," said his filing before Judge Kenneth Marra in the US District Court of the Southern District of Florida.
It continued: "Mr Epstein and a host of other individuals have been the subject of the most outlandish and offensive attacks, allegations and plain inventions. The media frenzy has not been fed by Mr Epstein or the government."
The New York-born financier is at the centre of a controversy focusing on allegations made in court by an American woman, Virginia Roberts, who claims she was forced to have sex with a number of his friends while she was his 'sex slave'.
Among the friends and associates she claims to have had sex with is Prince Andrew. She said she had sex three times with the prince while she was aged 17.
Prince Andrew and Buckingham Palace have stridently and repeatedly denied the claims. Last week, speaking at Davos, he reiterated the denial and said: "My focus is my work."
The British royal was one of numerous high-profile people who once associated with the 62-year-old Mr Epstein. Former US President Bill Clinton and the actor Kevin Spacey, were also both associates.
But following Mr Epstein's conviction in 2008 of one count of soliciting sex from an underage girl and his sentencing to 18 months in jail, many of these high profile figures appear to have taken the decision to avoid him.
Jeffrey Epstein: Controversies surrounding paedophile billionaire

Show all 9
Prince Andrew, however, maintained his friendship with Mr Epstein – a contributory factor to him being asked to give up his role as Britain's trade envoy in 2011.
Mr Epstein only served 13 months in jail before before being released and forced to register as a sex offender. It has been alleged that Mr Epstein received special treatment from US prosecutor after lobbying from Prince Andrew, something Buckingham Palace has also denied.
Mr Epstein's filing in the court in Florida late on Monday, focussed on efforts to try and keep correspondence between his lawyers and government prosecutors private.
The lawyers said Mr Epstein could be "irreparably harmed" if such letters and emails were made public. In an effort to support their argument, they cited the 1978 US supreme court ruling in favour of former president Richard Nixon's and his efforts to prevent television networks access to his secret White House recordings. This followed his resignation in the aftermath of the Watergate scandal.
"Issuing the limited protective order is precisely the type of discretionary judicial management power that his court has over its records and proceedings," said the filing by Mr Epstein's lawyers. "Simply stated, the purpose of discovery is to resolve legal disputes between parties, not to provide newsworthy material."