Prism scandal: US files espionage charges against NSA whistleblower Edward Snowden
Former NSA contractor fled to Hong Kong shortly before scandal broke
David Usborne
Saturday 22 June 2013 15:32 Comments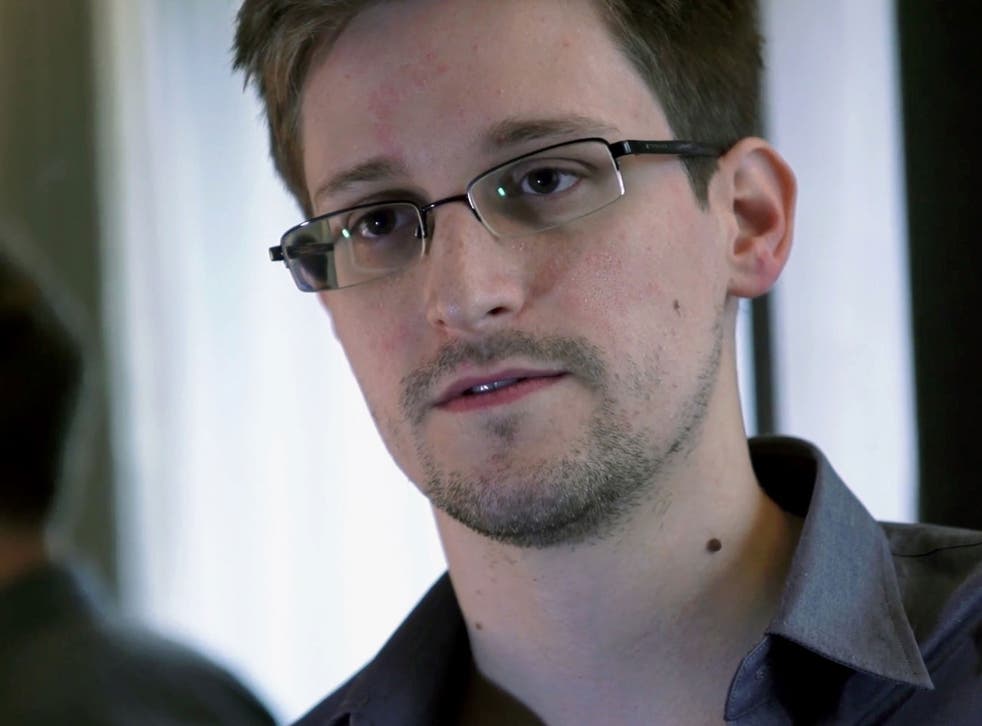 The United States confirmed that it has filed a sealed criminal complaint against Edward Snowden, the former contract worker for the National Security Agency who has admitted giving away classified information about previously undisclosed programmes to monitor telephone and internet traffic for possible terrorist threats.
In a dramatic new turn in the latest whistleblower saga that began with Mr Snowden spiriting himself away to Hong Kong and then choosing two newspapers, the Guardian and the Washington Post, to air what he claimed were the "criminal activities" of the US government in snooping on its own private citizens as well as foreigners, the Department of Justice said it was charging the 30-year-old with espionage and theft of government property.
The revelations shared by Mr Snowden have triggered a new debate on both sides of the Atlantic over how far government should be allowed to go in snooping on private communications in the name of protecting against new terrorist assault. Top officials from the NSA and other agencies have already been hauled before the US Congress amid accusations from some of its members that they had been openly lied to about the snooping programmes.
Democratic Senator Bill Nelson, a senior member of the Senate Armed Services Committee, said the Justice Department move confirmed his view that the leak was "a treasonous act."
"I've always thought this was a treasonous act. Apparently so does the US Department of Justice. I hope Hong Kong's government will take him into custody and extradite him to the US."
While polls show that many Americans consider the actions exposed by Mr Snowden to be understandable in the post-9/11 age there is evidence that the uproar is inflicting political damage on US President Barack Obama, who presented himself to voters in 2008 as a candidate ready to rein in measures put in place by his predecessor George W Bush that were perceived to have compromised privacy in favour national security such as warrantless wiretaps.
Now begins what is likely to an intense and global legal battle with Mr Snowden in the middle of closing international net. The first phase will be an attempt by Washington to extradite him from Hong Kong so that he can be put on trial in the US. It appeared that the US had by Friday night already asked the former British territory to take Mr Snowden, whose 30th birthday was on Friday, into custody in anticipation of the fugitive being sent home.
However, it is unclear how easy the path ahead for American prosecutors will be. While an extradition treaty does exist between Hong Kong and the US, there are limits on it particularly where defendants are accused of political crimes. Nor were the precise whereabouts of the young American clear.
This will be the seventh time that the Obama administration has sought to prosecute a former government official with leaking secrets, more times than all the previous US administrations put together. It is partly this perceived zeal of the current White House that may be behind a recent steep fall in Mr Obama's approval ratings. His critics, including erstwhile supporters, see it as an effort to wall off journalists and intimidate all government officials into never talking to them let alone passing on information even if they think it to be for the greater good.
Mr Snowden drew attention first by speaking publicly about two programmes. One was to collect data on phone calls made by all customers of the Verizon telephone giant. That meant it had access to details like the numbers of both parties on a single call as well as the duration of the call, but not the content of conversations. A second programme, called PRISM, gave the NSA access to emails of foreigners handled by major US internet companies like Google, Apple and Yahoo.Mr Snowden has thereafter continued to leak other NSA secrets to the newspapers.
His legal situation is now reminiscent of that of Bradley Manning, the former intelligence analyst who sent reams of classified cables and other materials to the WikiLeaks web site. The founder of the site, Julian Assange, who is now holed up to avoid extradition to Sweden in the Ecuadorian Embassy in London, is thought to be behind efforts to have Mr Snowden flown out of Hong Kong to Iceland in the hopes it might afford him a form of asylum.
Branded recently as "traitor" by the speaker of the House, John Boehner, in Washington, Mr Snowden was given access to the NSA secrets as a contract worker employed by private consulting house Booz Allen Hamilton.
Register for free to continue reading
Registration is a free and easy way to support our truly independent journalism
By registering, you will also enjoy limited access to Premium articles, exclusive newsletters, commenting, and virtual events with our leading journalists
Already have an account? sign in
Join our new commenting forum
Join thought-provoking conversations, follow other Independent readers and see their replies