Tech company apologises for LinkedIn job advert asking for 'preferably caucasian' candidates
The company says it is looking at measures to make sure this never happens again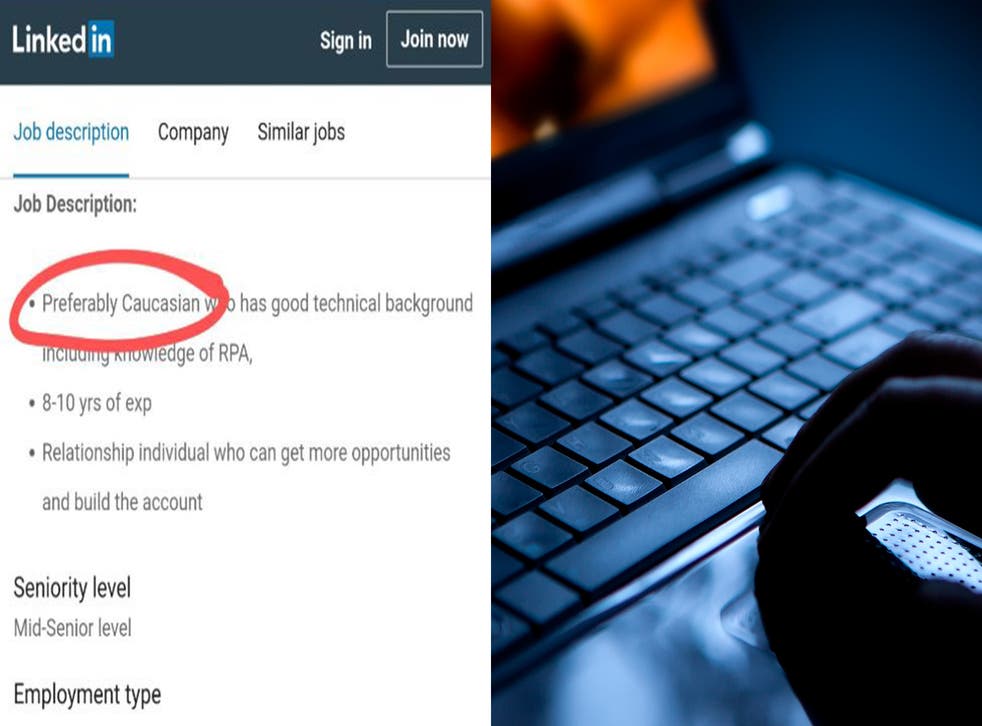 An IT recruitment company has apologised after a job posting appeared on LinkedIn which included "preferably Caucasian" amongst the qualifications.
Virginia-based Cynet Systems was looking to fill a business development position for a client, and listed the job vacancy on a number of website last week.
The offensive qualification was spotted and shared by outraged social media users, forcing the company to issue an apology.
The firm tweeted that it had fired the individuals involved in the post and that "Cynet apologises for the anger & frustration caused by the offensive job post."
Employment discrimination on the basis of race and colour has been Illegal in the United States since the civil rights act of 1964.
Further, in a letter to the Huffington Post, Cynet co-CEO Ashwani Mayur said: "Both of our owners are Indian-Americans, our workforce is over 60 per cent minority, and we are certified as a diversity supplier by the National Minority Supplier Development Council."
The company also said it is "looking at measures to catch offensive or outside-of-policy ads before they ever go live to ensure this can't happen again."
Nonetheless, many Twitter user still wanted to know how such a post had happened in the first place. On Twitter, user Joe McReynolds wrote: "Instead of writing something generic as hell like this, maybe explain to us - how did this happen? Did a company you work with send in a straight up racist help-wanted ad, and y'all just Ctrl+C Ctrl+V'ed it? Or was it an in person discussion and your employee went 'sounds fine'?"
Support free-thinking journalism and attend Independent events
While others pointed out that post shined a light on the the usually unstated discrimination that minorities and people of colour continue to face in the job market.
Join our new commenting forum
Join thought-provoking conversations, follow other Independent readers and see their replies