Reince Priebus tells Fox News the media is trying to 'delegitimise' Donald Trump
President Trump's Chief of Staff insisted the government would 'fight back' against the media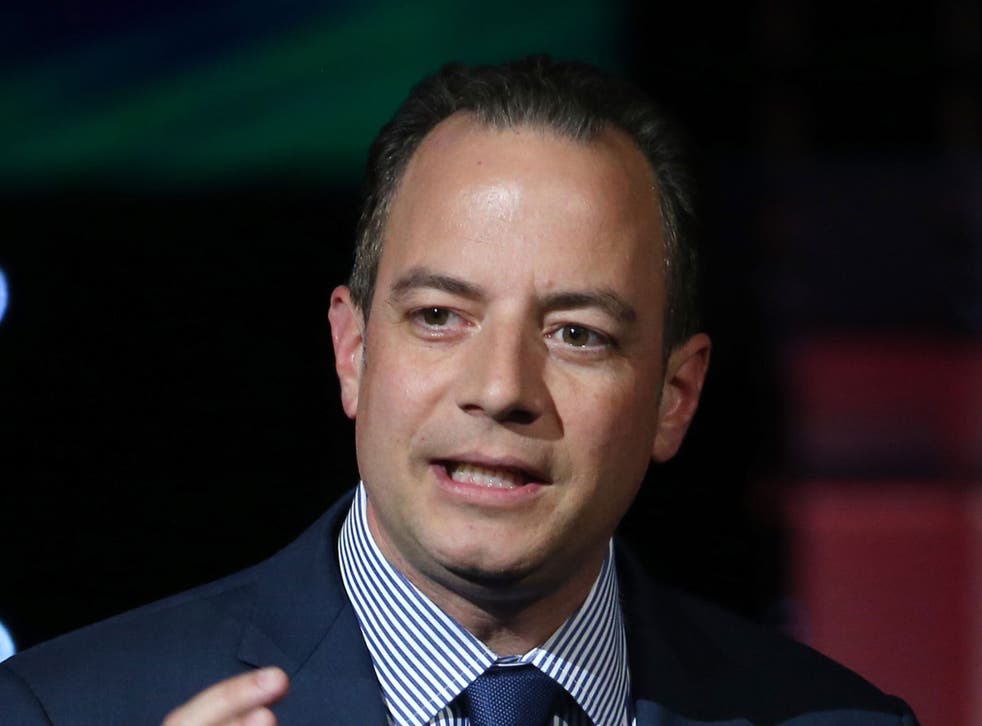 President Trump's Chief of Staff said that the media was attempting to "delegitimise" the President and the government would "fight back tooth and nail".
Speaking to Chris Wallace on Fox News Sunday, Reince Priebus, the former Republican National Committee chairman, said the media showing photographs of the crowd size at Mr Trump's inauguration ceremony compared with that of President Obama's was an attempt to discredit the new President.
"There is an obsession by the media to delegitimise this President and we are not going to sit around and let it happen," said Mr Priebus.
"We are going to fight back tooth and nail every day and twice on Sunday," he added.
Asked by Mr Wallace why he and his government were still talking about crowd size on day three of Mr Trump's Presidency, Mr Priebus replied: "The point is not the crowd size. The point is the attacks and the attempt to delegitimise the President."
The interview follows a bitter, five-minute press briefing from Sean Spicer, Mr Trump's communications director, on Saturday, attacking the media for being "dishonest" in its reporting of crowd size at the ceremony and misreporting that the bust of Martin Luther King Jr was removed from the Oval Office.
While the reporter at Time magazine apologised for the misreporting of the Dr King story, aerial footage clearly showed that the number of people attending Mr Trump's ceremony – around 800,000 – was significantly less than in 2009 and 2013.
White House spokesman Sean Spicer threatens media, vowing to 'hold to account' 'dishonest' reporting
Mr Trump appeared to be irked by the comparisons, as he talked about it in front of the memorial wall during his first stop as President to visit 400 CIA employees.
"We had a massive field of people. You saw that. Packed. I get up this morning and I turn on one of the networks and they show an empty field," he insisted.
He also referred to how he felt younger than his 70 years – between 30 and 39, he said – and said that God changed the weather on his big day.
"The rain should have kept them away but God looked down and said, 'We're not going to let it rain on your speech'," he said.
Journalists penned an open letter to Mr Trump just before the inauguration, promising to not let the incoming President bully or ignore them without being challenged.
"When you shout down or ignore a reporter at a press conference who has said something you don't like, you're going to face a unified front," the letter said.
Join our new commenting forum
Join thought-provoking conversations, follow other Independent readers and see their replies