Republicans under Donald Trump 'risk being remembered like 1930s German conservatives', Yale historian warns
Timothy Snyder says Trump's dishonesty 'makes conservatism impossible and opens floodgates to sort of drastic change that conservatives opposed'
Loulla-Mae Eleftheriou-Smith
Monday 17 July 2017 15:18 Comments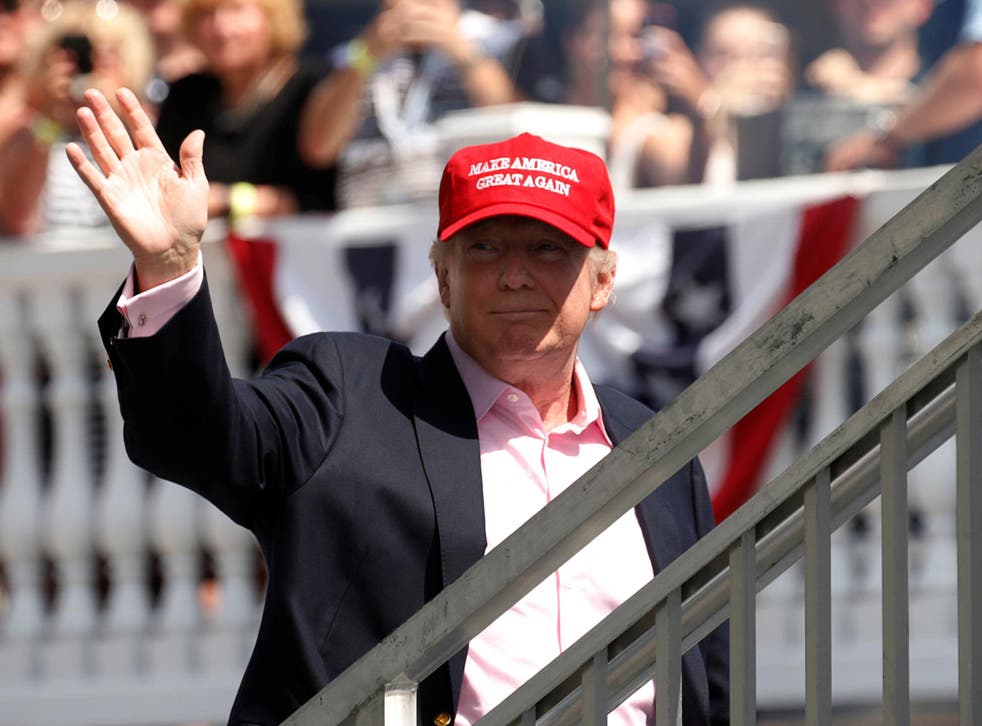 A leading historian at Yale University has warned that Republicans under Donald Trump risk being remembered like the conservatives of 1930s Germany, who were overcome by the radical right in Adolf Hitler's ascension to power.
Writing in The Guardian, Timothy Snyder, Housum professor of history at Yale University, claims the "mendacity-industrial complex of the Trump administration makes conservatism impossible, and opens the floodgates to the sort of drastic change that conservatives opposed".
He examines the language of the President's campaign and of his staff, from Chief Strategist Steve Bannon to the administration's acknowledgement of Holocaust Remembrance Day, and its relation to the far-right in 1930s Germany and America.
Mr Snyder claims Mr Bannon wants to undo the legacies of 1940s America, which saw a fight against fascism and the results of President Roosevelt's New Deal, which provided jobs and financial support for millions of Americans affected by the Great Depression.
Mr Bannon told the Hollywood Reporter last year the administration was going to build an "entirely new political movement" with "everything related to jobs".
"It will be as exciting as the 1930s, greater than the Reagan revolution – conservatives, plus populists, in an economic nationalist movement," he told the publication.
"[Mr Bannon] seems to have in mind a kleptocratic authoritarianism (hastened by deregulation and the dismantlement of the welfare state) that generates inequality, which can be channelled into a culture war (prepared for by Muslim bans and immigrant denunciation hotlines)," Mr Snyder claims.
He adds that Mr Bannon refers to fascist authors to defend his views, and believes that history repeats a process in which national virtue must be defended from permanent enemies.
US president Donald Trump vows to put America first
Mr Trump's use of the term "America first" in his rhetoric about bettering the country also references an isolationist, anti-Semitic national organisation from the 1940s of the same name that opposed the country's involvement in the Second World War and urged the government to negotiate a peace deal with Adolf Hitler.
Mr Snyder adds that on Holocaust Remembrance Day, President Trump drew widespread criticism when he failed to mention Jews in his official statement.
White House spokesman Sean Spicer sparked further outrage by claiming that Hitler "was not using gas on his own people the same way as Assad is doing," in reference to the belief Bashar al-Assad's government had used chemical weapons on civilians in Syria in April.
Mr Spicer apologised for his comments, but Mr Snyder called the original statement "an error of fact that reveals a deeper absence of ethics".
"The only way to believe that the German handicapped people and the German Jews who were gassed were not Germans is to accept the Nazi definition of race," he added.
He warned that Republicans must "find their courage – and their conservatism – fast" if they do not wish to be remembered as the German conservatives of the 1930s.
Register for free to continue reading
Registration is a free and easy way to support our truly independent journalism
By registering, you will also enjoy limited access to Premium articles, exclusive newsletters, commenting, and virtual events with our leading journalists
Already have an account? sign in
Join our new commenting forum
Join thought-provoking conversations, follow other Independent readers and see their replies