Reza Baluchi, 'bubble man' attempting to float to Bermuda in a homemade 'Zorb', has be to be rescued by coast guards
Endurance runner Reza Baluchi called for help after suffering from fatigue days into his trip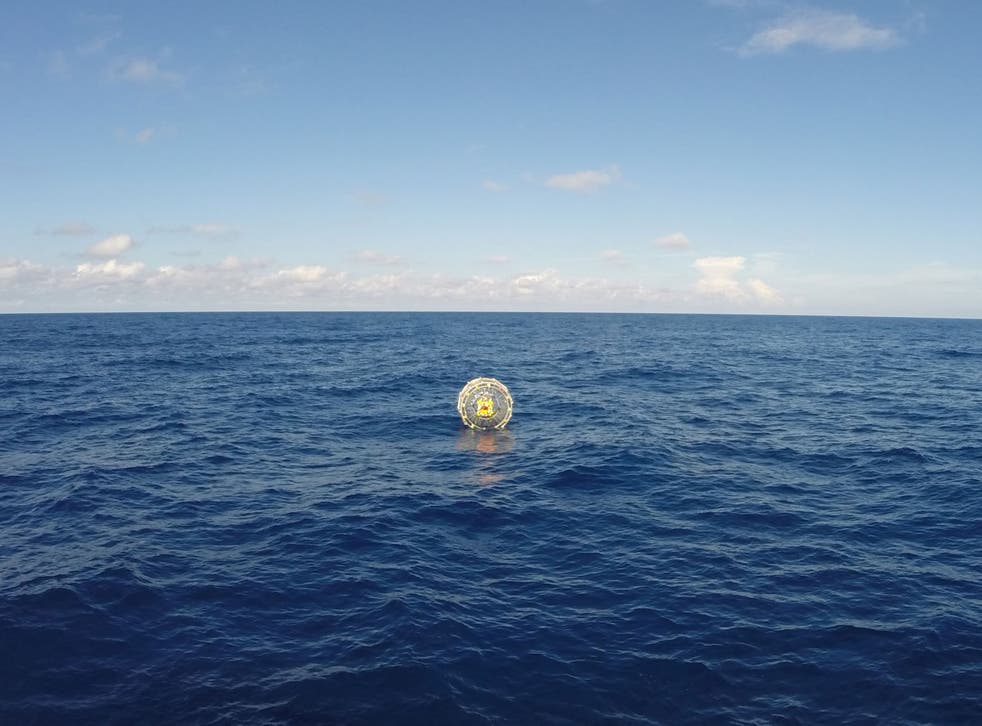 An endurance runner attempting to reach Bermuda from the US in nothing but a self-built inflatable bubble, has been rescued by Coast Guards after suffering from fatigue.
Reza Baluchi, the runner and peace activist, was picked up by US Coast Guard air crew on Saturday morning and taken to a nearby coast guard station, where he was described as safe and well.
The Coast Guard said it was first made known of a man floating in a giant bubble on the sea on Wednesday. After Baluchi had alerted the emergency services of his need for help, rescuers found him disorientated and asking how to get to Bermuda.
In a video explaining the bubble's construction on Baluchi's website, a man compares it to a hamster wheel, calling the entire project "exciting", and Baluchi a "madman".
The endurance runner has made headlines in the past for his efforts to break long-distance and cycling world records, including a six-month journey in which he ran the perimeter of the US to raise money for a children's hospital, and a seven-year bike trip that took him across 55 countries on six continents, according to his site.
His self-professed mission is to promote world peace and unity.
Baluchi was granted asylum in the US in 2003 after being arrested in Iran for apparently conducting pro-Western and anti-Islamic activities, which included eating during the holy month of Ramadan.
He was once hung from a tree by handcuffs for carrying a prohibited film, his lawyer said, and served 18 months in prison for serving with "counter-revolutionaries". He is now a US citizen.
Additional reporting by AP
Join our new commenting forum
Join thought-provoking conversations, follow other Independent readers and see their replies