Rich people in America have too much money, says multi-billionaire Warren Buffett
The wealthy investor also criticised the GOP's healthcare plan as a 'Relief for the Rich Act'
Emily Shugerman
New York
Wednesday 28 June 2017 17:00 Comments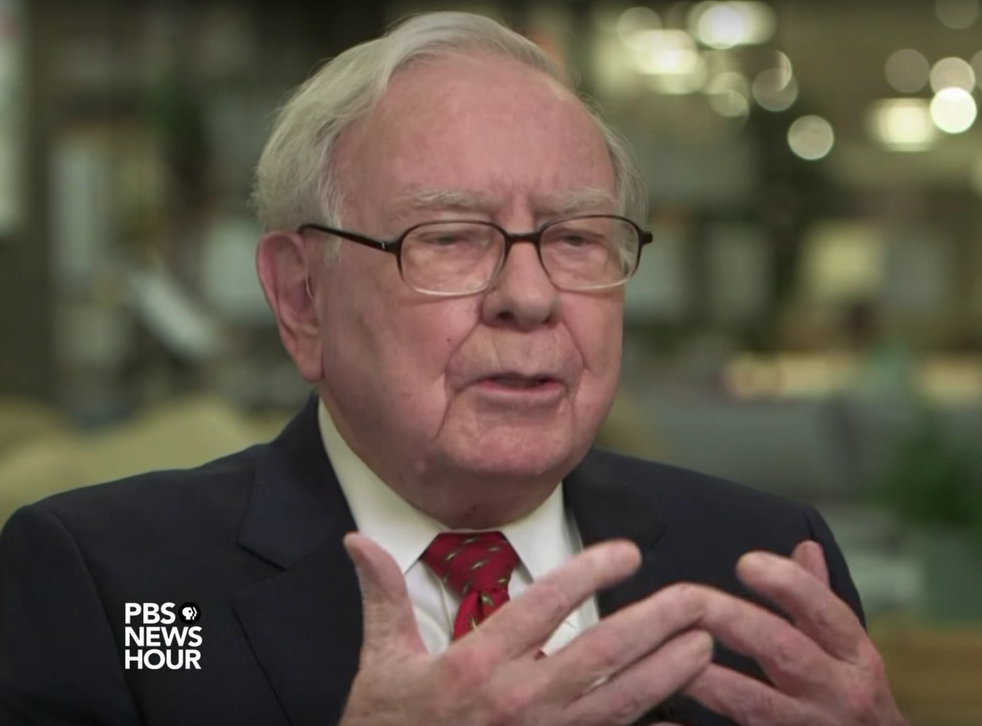 Warren Buffet, the second-richest man in America, says the "real problem" with his country is the concentration of wealth in the hands of the few.
"The real problem, in my view, is that prosperity has been unbelievable for the extremely rich people," he told PBS Newshour on Monday.
Mr Buffet should know: A businessman and investor, the 86-year-old is reportedly worth almost $76bn. He is widely considered one of the most successful investors in the world, largely due to his investment in textile manufacturing firm Berkshire Hathaway.
But the multi-billionaire – who has pledged to give away 99 per cent of his personal fortune – says that concentrating wealth in the hands of a few successful businessmen isn't helping the rest of the country.
Acknowledging that the US economy currently generates an average of more than $55,000 per person, Mr Buffett said, "The economy is doing well, but all Americans aren't doing well".
In fact, according to the Congressional Budget Office, the top 10 per cent of American families held more than three-quarters of the country's wealth in 2013. And that gap is only widening: The top tenth of families saw their share of the country's wealth increase by 54 per cent between 1989 and 2013, while everyone else saw their share shrink.
"This has been a prosperity that has been disproportionately rewarding to the people on top," Mr Buffett said.
Forbes 2016 list of world's billionaires

Show all 10
The growing wealth inequality has upset in politics as usual in the US, propelling Democrat socialist Senator Bernie Sanders' campaign for the presidential nomination, and giving populist candidate Donald Trump a boost into the Oval Office.
Mr Trump promised frequently on the campaign trail to create jobs for the working class, and protect key social safety nets such as Social Security and Medicaid.
The US economy added about 600,000 jobs in the first four months of Mr Trump's presidency, compared to 840,000 in the four month before his election, according to the Bureau of Labour Statistics.
His party's health care bill, meanwhile, would reduce Medicaid spending by $772bn in a decade. The bill would also give the top 0.1 per cent of earners a $250,000 tax cut by 2026, according to the Tax Policy Centre.
Mr Buffett on Monday argued that the Republican healthcare plan would only exacerbate the divide between rich and poor.
"You could entitle this, you know, Relief for the Rich Act or something," he said, adding that Senate Republicans "have given themselves a big, big tax cut if they voted for this".
Register for free to continue reading
Registration is a free and easy way to support our truly independent journalism
By registering, you will also enjoy limited access to Premium articles, exclusive newsletters, commenting, and virtual events with our leading journalists
Already have an account? sign in
Join our new commenting forum
Join thought-provoking conversations, follow other Independent readers and see their replies