Supporters of white supremacist Richard Spencer arrested for attempted murder hours after his speech
Group shoot at protestors while giving Nazi salutes and chanting 'Hail Hitler'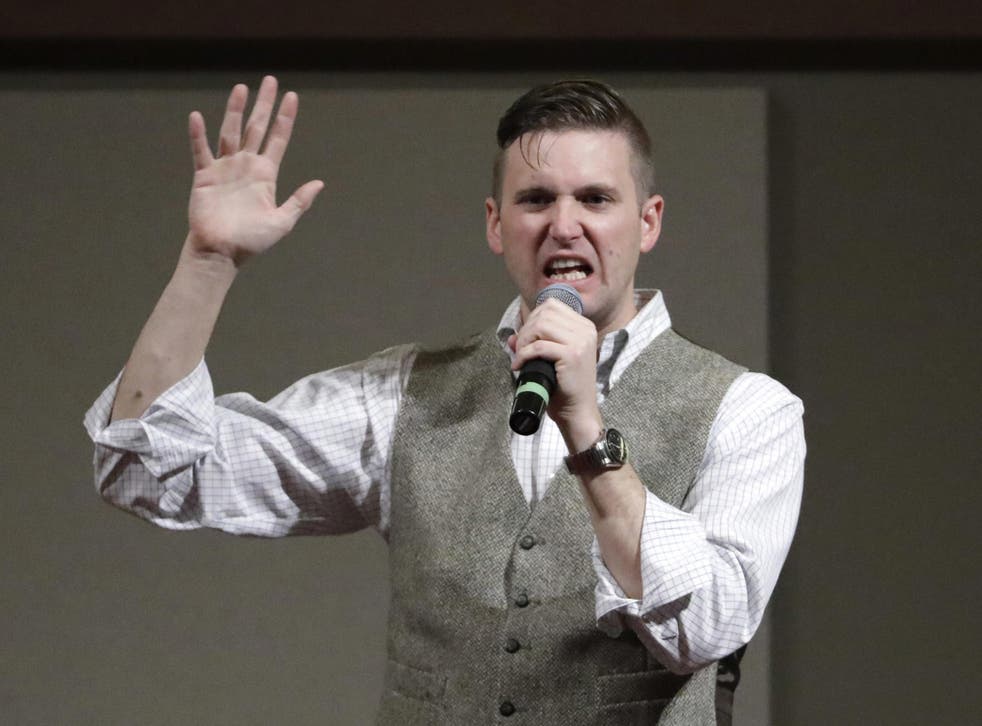 Supporters of white surpemacist Richard Spencer were arrested for attempted murder just hours after he made a controversial speech at the University of Florida.
Shouting "hail hitler", the three men shot at anti-racist protesters in the city of Gainesville, northern Florida.
Tyler Tenbrink, 30, William Fears, 28 and Colston Fears, 28, pulled up to a bus stop and began "offering Nazi salutes and shouting chants about Hitler to the group" police said in a statement.
Tenbrink then proceeded to pull out a gun and fire one shot at the group. The bullet missed and nobody was injured,
Both Fears brothers encouraged Tenbrink to shoot the victims yelling "kill them" and "shoot them".
One of the victims managed to write down their licence plate helping police to track them down.
Mr Spencer was forced to cut his first major speech since Charlottesville short after after hundreds of protestors booed him offstage.
World news in pictures

Show all 50
Protestors filled the auditorium massively outnumbering the 30 supporters of the alt-right leader who attended.
A street protest of around 1,500 people also occurred.
Florida governor Rick Scott had declared a state of emergency in anticipation of Spencer's arrival in attempt to prevent another Charlottesville.​
The three men, all from Texas, are being held at the Alachua County Jail, pending trial.
Join our new commenting forum
Join thought-provoking conversations, follow other Independent readers and see their replies