In Rio de Janeiro, 'complete vulnerability' as violence surges
A little more than a year since the Brazilian seaside city hosted the Summer Olympics, Rio de Janeiro has become plagued by a rise in lawlessness reminiscent of its darkest periods in the 1980s and 1990s. What has caused the surge in crime?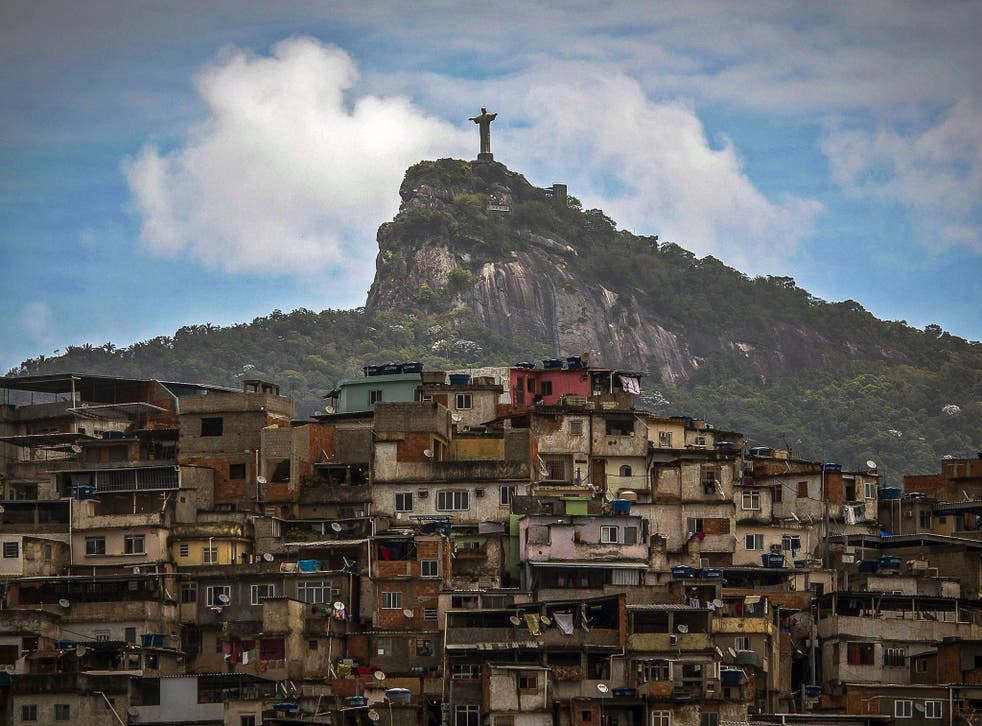 For teachers in this seaside megacity, Rio de Janeiro's surge in violence has meant making a life-or-death judgement call with unnerving frequency: deciding whether to cancel classes because of nearby shootouts.
For police officers, it has meant burying 119 of their own this year, and surrendering ever more territory to drug gangs that have resumed open-air sales in teeming communities – which had been declared "pacified" just a few years ago.
Many ordinary residents of this city of about 6.5 million start the day scanning mobile apps that track live reports of gunfire before planning their commutes.
A little more than a year since Rio de Janeiro hosted a largely successful Summer Olympics, Brazil's showcase city is plagued by a rise in lawlessness reminiscent of its darkest periods in the 1980s and 1990s. There were 4,974 people killed in Rio de Janeiro state, with a population of about 16.5 million, during the first nine months of this year – up 11 per cent from last year, according to state government statistics.
The rise in violent crime here is part of a nationwide trend that experts say has been exacerbated by Brazil's economic recession, by corruption that has hollowed out government coffers and by fierce competition among drug trafficking organisations.
Last year, 61,619 people were killed across Brazil, according to data compiled by Brazilian Forum on Public Security, making it the deadliest year on record.
Facing a budget deficit and increasingly well-armed and organised drug cartels, officials in Rio de Janeiro have turned to the federal government for a bailout and to the military for backup.
"The situation is one of complete vulnerability," said Antonio Carlos Costa, head of Rio de Paz, an organisation that supports victims of violence. "The weapons used by the traffickers are weapons of war."
The resurgence of violence comes after what had been tangible, but short-lived, gains in reducing the city's crime.
In 2008, when Brazil was preparing to host the 2014 World Cup and was bidding for the 2016 Olympics, government officials launched an ambitious plan to secure the city's favelas, a patchwork of unplanned hillside communities that had long been neglected by the government. A system of community policing was established, and law enforcement officers were rewarded when they met crime reduction targets.
It amounted to a counterinsurgency strategy. Pacification Police Units established in the favelas were envisioned as the first step to bringing state services to the areas. A steady police presence was supposed to root out the organised crime networks that had become the de facto authority in the favelas, and then the plan called for gradually expanding access to decent sanitation, health care and education to the historically marginalised communities.
For a few years, the plan appeared to get traction. From a peak of 65 violent deaths per 100,000 Rio de Janeiro state residents in 1994, the rate dropped to 29 in 2012. A $10.7bn (£8.1bn) investment in infrastructure before the 2016 Games brought hope that the Olympics would serve as a catalyst to reduce inequality, in a city where exorbitant wealth and destitution had long coexisted in stark contrast.
The main reason that didn't happen can be summed up in one word, according to Monica de Bolle, an expert on Brazil at the Peterson Institute for International Economics: corruption.
"To the extent that you were reclaiming territories of the favelas from drug traffickers, you needed to create jobs," de Bolle explained. "There was an expectation that there was going to be a massive investment in social projects in the favelas, and then the money ran out completely."
State-run oil giant Petrobras, based in Rio de Janeiro and one of the city's economic engines, was crippled by the disclosure of an enormous kickback scheme in 2014. That scandal unfolded as the global price of oil fell precipitously.
Simultaneously, according to federal prosecutors, state officials, including former state Governor Sergio Cabral, turned spending on the Olympics into an exercise in fraud that allowed senior government officials and businessmen to siphon hundreds of millions of dollars from the public treasury.
While the Olympics led to durable gains for Rio de Janeiro – most notably by upgrading its public transportation system – missed opportunities are evident in virtually every part of the city.
The C.E. Clovis Monteiro high school in Jacarezinho, northern Rio de Janeiro, bears a "Rio 2016" plaque with the Olympic logo that says "Education transforms".
But ask the principal, Andreia Queiroz, about the area's recent transformation, and you get a tour of bullet holes in her building, including one that shattered a classroom window.
This year, Queiroz has often started her morning before dawn scanning reports about gun battles, relying on a series of group chats she monitors on WhatsApp. Deciding when to shut down the school is more art than science, a grim ritual she and educators across the city have become accustomed to.
Through late October, there have been only 11 days this year in which at least one school in the city was not shut down as a result of violence, according to Rio de Janeiro's municipal education system. That has meant that more than 161,000 students have had their studies interrupted by clashes.
Queiroz said the breakdown of security and the economic downturn has led as many as 400 of the 1,500 students enrolled in her school to stop coming to class regularly this year.
A scan of the school's walls reveals hints of the violence raging outside – and the manner in which it is shaping national politics. The letters CV – for Comando Vermelho, or Red Command – and the words "Fora Bolsonaro" (be gone, Bolsonaro), are scrawled all over the walls.
The first is a sign of allegiance to the powerful gang that has been the de facto authority in several pockets of Rio de Janeiro for decades. The second is a repudiation of a far-right congressman, Jair Bolsonaro – polling second in next year's presidential contest – who has vowed to empower security forces to kill more of what he calls "bandits".
On a recent afternoon, young men armed with rifles stood at the entry points of a sector of Jacarezinho controlled by drug traffickers. Schoolchildren walked home zigzagging through clogged, narrow streets, where produce stands share sidewalk space with tables where sellers hawked small bags of cocaine and marijuana.
Several walls in the community are spattered with deep holes from blasts of ammunition sprayed by machine guns.
"We're in the crossfire," said Maria, a 63-year-old woman who does nails at a tiny salon with bare lightbulbs and declined to provide her last name because of security concerns. "I've lost lots of business."
A poll conducted by the research firm Datafolha in early October found that 72 per cent of Rio de Janeiro residents would move to a safer city if they could. The survey, which included 812 respondents and had a 4-percentage-point margin of error, found that fewer than 1 in 10 people felt the military police, the main entity responsible for security, was efficient at preventing crime.
Ordinary residents here speak with similar despondence about the police and the drug gangs.
Ana Paula Oliveira, a community activist whose 19-year-old son was killed by the police in 2014, said residents of low-income communities feel besieged every time the police crack down temporarily, only to ultimately fade away and allow areas to fall back under the control of traffickers. Between January and September, at least 800 of the people killed in the state were shot by police officers.
"They come to us with a discourse that there is a war," she said. "But this is not a war. It's a massacre of poor people living in favelas. In order to ensure that the elite enjoys security, it's necessary to kill the poor people."
Upscale parts of Rio de Janeiro, including tourist hubs like Copacabana and Ipanema, feel like a world apart, thanks to a robust police presence. But they have not been spared by the rise in crime. And the violence has taken a steep toll on the tourism industry.
Rio 2016 Olympics - in pictures

Show all 74
The city lost about $200m in tourism revenue between January and August, according to the National Federation of Commerce, Goods, Services and Tourism. Two tourists have been shot this year in the city, including a Spanish woman who was killed by a policeman last month while she was touring a favela.
Roberto Sa, secretary of security for Rio de Janeiro state, said in response to emailed questions that the "financial calamity" that has afflicted the state over the past year and a half has made it impossible to implement a comprehensive security policy.
"To put it in practice," Sá said, "we need financial resources that the state does not have at its disposal."
© New York Times
Join our new commenting forum
Join thought-provoking conversations, follow other Independent readers and see their replies