Rolling Stone magazine sales double after controversial 'Boston Bomber' cover
Their cover image of Dzhokhar Tsarnev sparked outcry and calls to boycott the magazine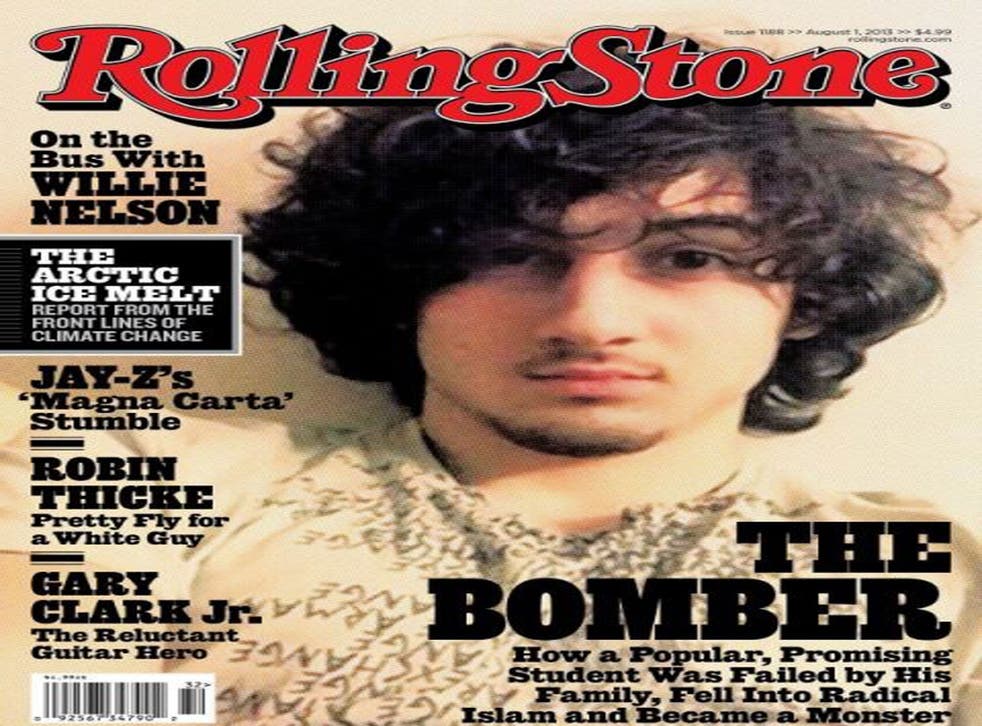 Rolling Stone magazine saw sales of its controversial 'Boston Bomber' edition double despite calls from retailers and readers to boycott the publication.
Figures released by the Magazine Information Network show sales jumped by 102 per cent over average per issue sales in the past year.
Following publication of last month's edition, a 'Boycott Rolling Stone' Facebook page was created, encouraging readers to abandon the magazine.
The cover featured a picture the 19-year-old bombing suspect Dzhokhar Tsarnaev had taken of himself, which had already appeared on the cover of The New York Times. The image was accompanied by the headline "The Bomber", followed by: "How a popular, promising student was failed by his family, fell into radical Islam and became a monster".
The article, written by Janet Reitman, contained interviews with childhood friends and teachers who knew Tsarnaev when he was younger.
Critics had accused the magazine of presenting Tsarnaev as a rock star by featuring his image in a space normally reserved for celebrities and musicians.
Retailers including CVS and Walgreens subsequently removed the magazine from their stores.
Boston Mayor Thomas Menino accused the editors of rewarding a terrorist with "celebrity treatment". In a letter to the magazine's editor, he wrote: "Your August 3 cover rewards a terrorist with celebrity treatment. It is ill-conceived, at best, and re-affirms a terrible message that destruction gains fame for killers and their 'causes'.
"To respond to you in anger is to feed into your obvious marketing strategy. So, I write to you instead to put the focus where you could have: on the brave and strong survivors and on the thousands of people – their family and friends, volunteers, first responders, doctors, nurses, and donors – who have come to their side."
The editors of Rolling Stone defended their decision to publish the cover, arguing that it fell "within the traditions of journalism and Rolling Stone's long-standing commitment to serious and thoughtful coverage of the most important political and cultural issues of our day."
"Our hearts go out to the victims of the Boston Marathon bombing", they said, "and our thoughts are always with them and their families.
"The fact that Dzhokhar Tsarnaev is young, and in the same age group as many of our readers, makes it all the more important for us to examine the complexities of this issue and gain a more complete understanding of how a tragedy like this happens."
Join our new commenting forum
Join thought-provoking conversations, follow other Independent readers and see their replies