Armed Russian jet 'flies within 5 feet of American plane' over Baltic Sea
US officials call the move 'provocative' and say the Su-27 fighter was flying 'erratically'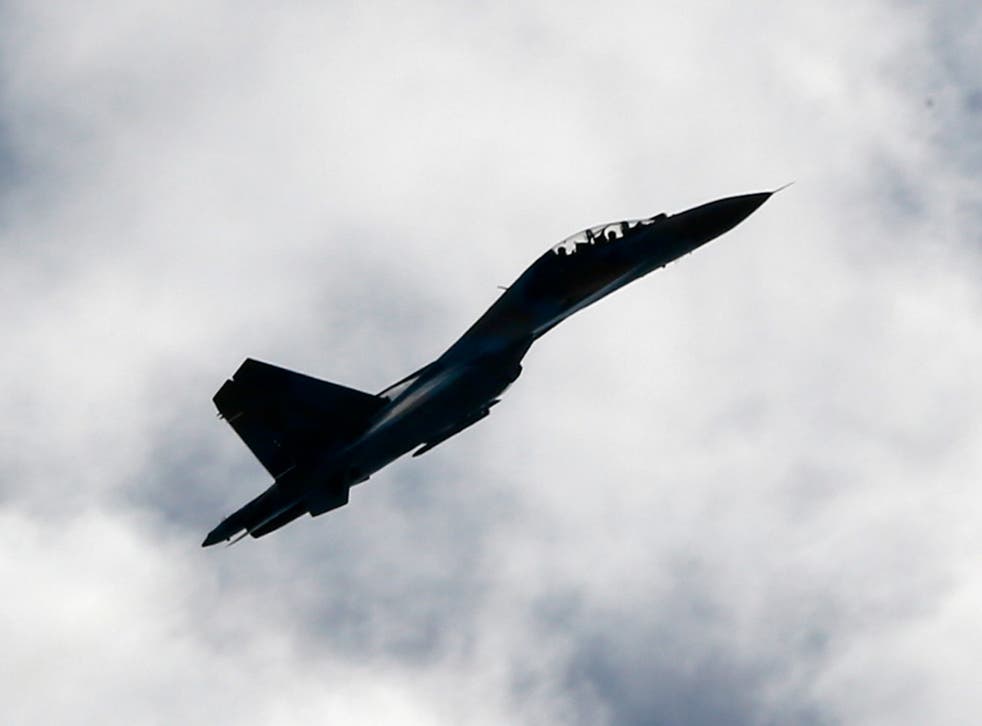 An armed Russian fighter jet flew within 5ft (1.5m) of a US plane in a "provocative" manoeuvre over the Baltic Sea, it has been reported.
The Sukhoi Su-27 jet approached an American RC-135 reconnaissance plane "rapidly" and flew "erratically", according to officials quoted by Fox News.
CBS said the fighter approached the wingtip of the larger aircraft before passing underneath it and reappearing by the opposite wing.
The US considers the incident, which took place some 25 miles north-west of Kaliningrad, an unsafe intercept.
Officials told Fox the Russian jet was armed with air-to-air missiles.
It was reportedly unclear how close the RC-135 was to Kaliningrad, a Russian enclave sandwiched between Poland and Lithuania, both Nato members.
The Russian defence ministry said that a US reconnaissance RC-135 plane had swerved dangerously in the proximity of a Russian Su-27 fighter jet over the Baltic Sea, RIA news agency reported.
It said the Su-27 had also intercepted another RC-135 plane in the area.
The intercepts come a day after relations between the US and Russia regarding the war in Syria became frayed, following the US destruction of a Syrian government jet.
World news in pictures

Show all 50
Russia, a close ally of the Assad regime, said its surface-to-air missile systems would track "all kinds of airborne vehicles, including aircraft and UAVs of the international coalition detected to the west of the Euphrates River" as targets.
The US said the Syrian plane, an Su-22, had targeted an American-allied, Kurdish-led force that is battling the IS extremists in their de facto capital, Raqqa.
Join our new commenting forum
Join thought-provoking conversations, follow other Independent readers and see their replies