Ruth Bader Ginsburg: Supreme Court justice apologises for her 'ill-advised' remarks about Donald Trump
She had previously called Trump a 'faker' and suggested she would move to New Zealand if he were elected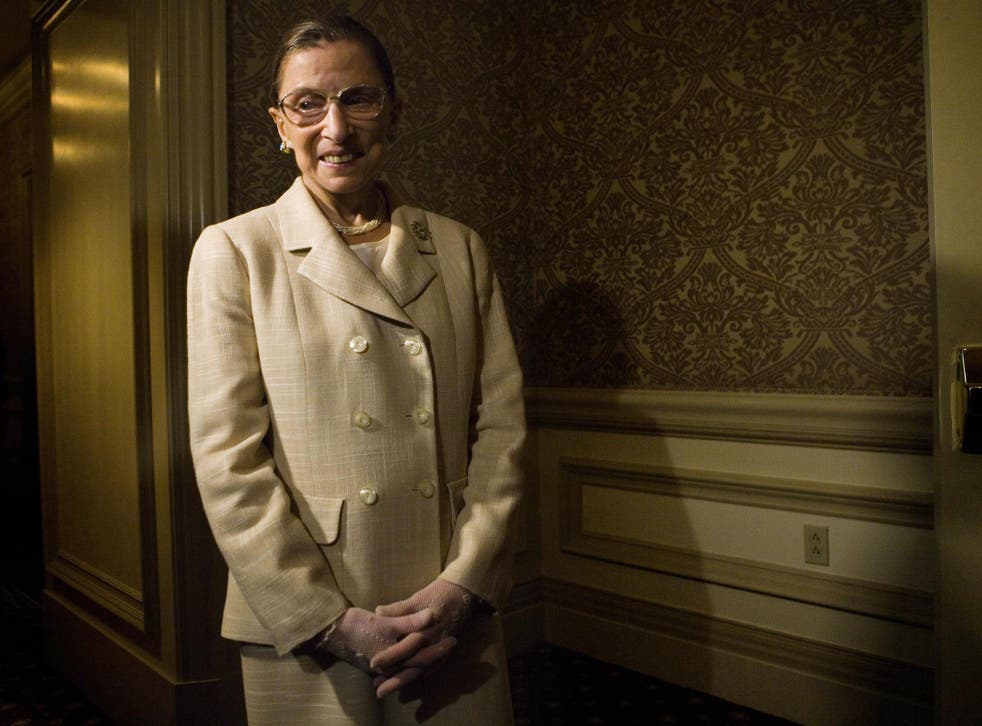 US Supreme Court Justice Ruth Bader Ginsburg has apologised for her recent remarks about GOP presumptive nominee Donald Trump.
"On reflection, my recent remarks and response to press inquiries were ill-advised and I regret making them," Justice Ginsburg said in a written statement released by the Court.
"Judges should avoid commenting on a candidate for public office. In the future, I will be more circumspect."
In a series of interviews this past weekend, Ms Ginsburg, 83, attacked the notion of a Trump presidency, suggesting he would harm the US.
"I don't want to think about that possibility," she told the Associated Press, "but if it should be, then everything is up for grabs."
She then told the New York Times: "I can't imagine what the country would be – with Donald Trump as our president." Ms Ginsburg joked that she would likely move to New Zealand if he is elected.
In a third interview with CNN, she called Mr Trump a "faker" with "no consistency about him."
"He says whatever comes into his head at the moment," she added. "He really has an ego."
Donald Trump's most controversial quotes

Show all 14
Mr Trump responded to her remarks on Tuesday.
"I think it's highly inappropriate that a United States Supreme Court judge gets involved in a political campaign, frankly," Mr Trump told the Times. "I think it's a disgrace to the court and I think she should apologize to the court. I couldn't believe it when I saw it."
The New York businessman furthered his criticism via Twitter on Wednesday.
"Justice Ginsburg of the US Supreme Court has embarrassed all by making very dumb political statements about me," he wrote. "Her mind is shot – resign!"
Washington pauses for Justice Antonin Scalia's funeral
Ms Ginsburg received criticism from both the Times and the Washington Post, who said her remarks, especially in the context of this extremely volatile election season, should have remained unsaid.
House Speaker Paul Ryan accused the liberal-leaning justice of showing bias.
"I think it is out of place in an appointed branch of government. That shows bias to me," Mr Ryan said. "I don't think that is something she should have done." 

The White House did not weigh in on the matter beyond telling USA Today, "She didn't earn the nickname, 'The Notorious RBG' for nothing." 

Justice Ginsburg was appointed to the Supreme Court by President Bill Clinton in 1993 – thirteen years after Jimmy Carter appointed her to the US Court of Appeals.
Join our new commenting forum
Join thought-provoking conversations, follow other Independent readers and see their replies