Salem witchcraft hanging site discovered by historical researchers
The executions were one of the darker incidents of US history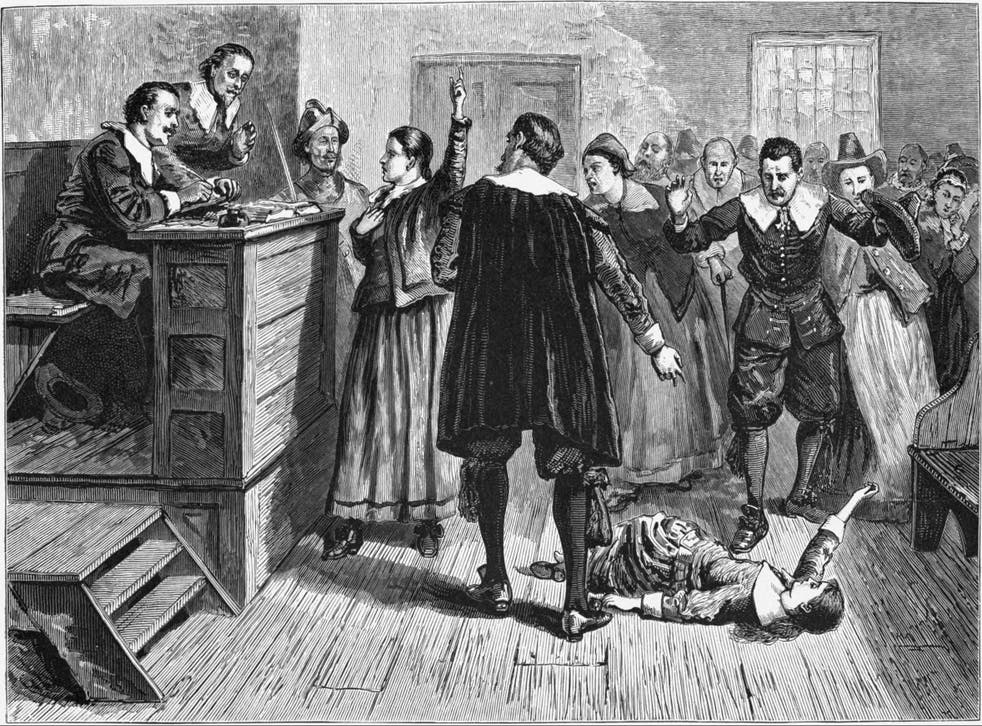 It is one of the darker moments of US history, and something that has seeped into the collective psyche of the nation.
And yet the precise location where 19 people accused of witchcraft were hanged in 1692 was lost to history, at least until now.
This week, researchers announced they had determined the site in Salem, Massachusetts, where the individuals were executed. The site will now be marked with a plaque.
The hangings have long been seen as a disturbing, and cautionary, story of relgious fervor among some of the first European settlers in the New World. Arthur Miller described it as the "coming madness" in the overture of his 1953 play, The Crucible, which dramatised the trials and hangings.
The accusations of witchcraft against dozens of mostly women — at least one man was also executed — is considered to be one of the most notorious cases of mass hysteria in history and as such is a touchstone in popular culture.
The specific hanging site of 19 of the accused had remained unresolved until a concerted effort to locate it began in 2010 by local historians.
The site, known as Proctor's Ledge, was confirmed this week, according to the Boston Globe.
The site is located in a wooded part of Salem at the base of a hill, surrounded by houses and with a Walgreens chemists' overlooking it. Historians used diaries, eyewitness accounts and other primary resource materials, as well as modern mapping, to pinpoint the spot.
Although research on the trials is abundant, information on the hangings is scant, the newspaper said.
Since no scaffolding was reported, victims were most likely hung from trees, said Emerson Baker, a history professor and researcher.
"We are happy to be able to bring years of debate to an end. Our analysis draws upon multiple lines of research to confirm the location of the executions," said Mr Baker, author of A Storm of Witchcraft: The Salem Trials and the American Experience.
Eyewitness accounts were studied to note the perspective of the onlooker. While many previous studies concluded the hangings were conducted at the top of the hill, the modern research indicates they were performed closer to the base.
Salem Mayor Kimberley Driscoll said a marker would be placed at the site, noting that nearby parking and access to the area is limited.
"This is part of our history, and this is an opportunity for us to be honest about what took place," he said.
Join our new commenting forum
Join thought-provoking conversations, follow other Independent readers and see their replies