Salmonella outbreak in multiple states linked to pet hedgehogs, CDC says
Health agency recommends not kissing or snuggling hedgehogs
Chelsea Ritschel
New York
Friday 02 October 2020 20:08 Comments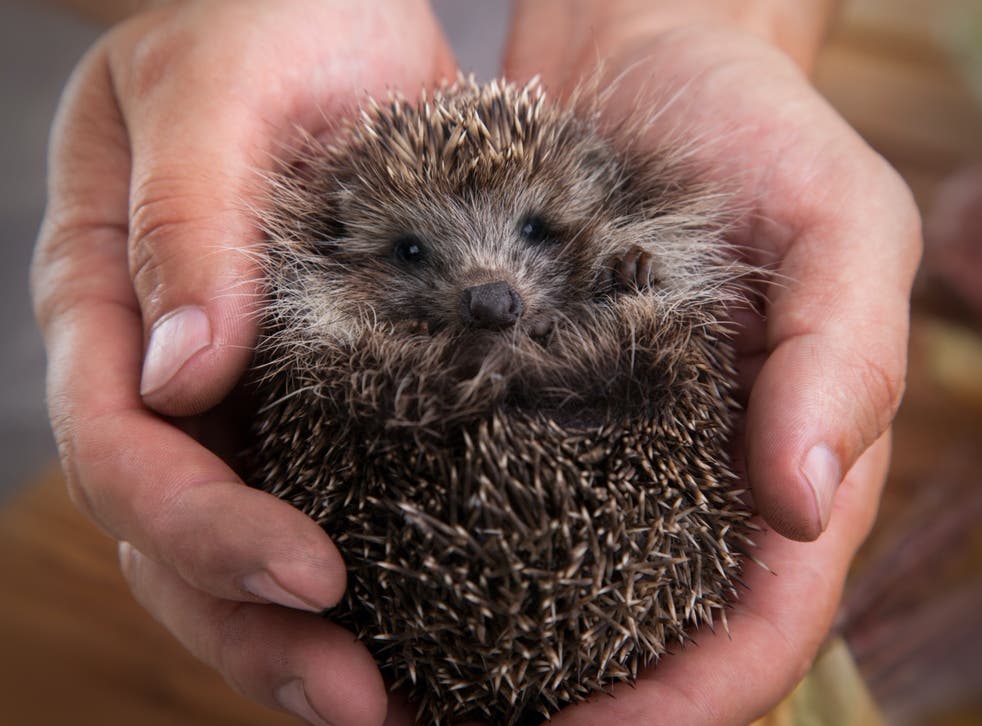 The Centers for Disease Control and Prevention (CDC) is investigating a salmonella outbreak spanning multiple states that is believed to be linked to pet hedgehogs.
On Thursday, the health agency said a total of 32 people in 17 states have been infected with the strain of Salmonella Typhimurium.
According to the CDC, 16 of 23 ill people who were interviewed reported contact with a hedgehog. As of Friday, no deaths have been reported but five people were hospitalised.
Salmonella causes symptoms such as diarrhea, fever, and stomach cramps six hours to six days after being exposed to the bacteria, the CDC states, with the illness usually lasting four to seven days.
While treatment is not usually necessary, some cases may be severe enough to require hospitalisation.
The strain of salmonella making people sick was identified in samples collected from a hedgehog in the home of an ill person in New York, the agency said, adding that owners reported purchasing the hedgehogs from a variety of sources, including pet stores, breeders, or online stores, and that a "common source of hedgehogs has not been identified."
As it investigates the outbreaks, the CDC reminded pet owners that hedgehogs "can carry Salmonella germs in their droppings while appearing healthy and clean," and that these germs can easily spread.
To protect against salmonella, the health organisation recommends washing your hands with soap, avoiding kissing or snuggling hedgehogs and keeping their habitats clean.
The CDC also recommended families with children under five or adults over 65 or with weakened immune systems avoid hedgehogs and other small pets, "because they are at greater risk for serious illness from germs that pets can carry."
In addition to the outbreak tied to hedgehogs, the CDC is also investigating a separate multi-state outbreak linked to pet bearded dragons, with 10 of 13 sick people reporting contact with a bearded dragon before getting sick.
Register for free to continue reading
Registration is a free and easy way to support our truly independent journalism
By registering, you will also enjoy limited access to Premium articles, exclusive newsletters, commenting, and virtual events with our leading journalists
Already have an account? sign in
Join our new commenting forum
Join thought-provoking conversations, follow other Independent readers and see their replies