Salt factory wall collapses dumping tonnes of condiment on cars
The collapse happened at a Morton Salt factor - whose motto is "When it rains, it pours"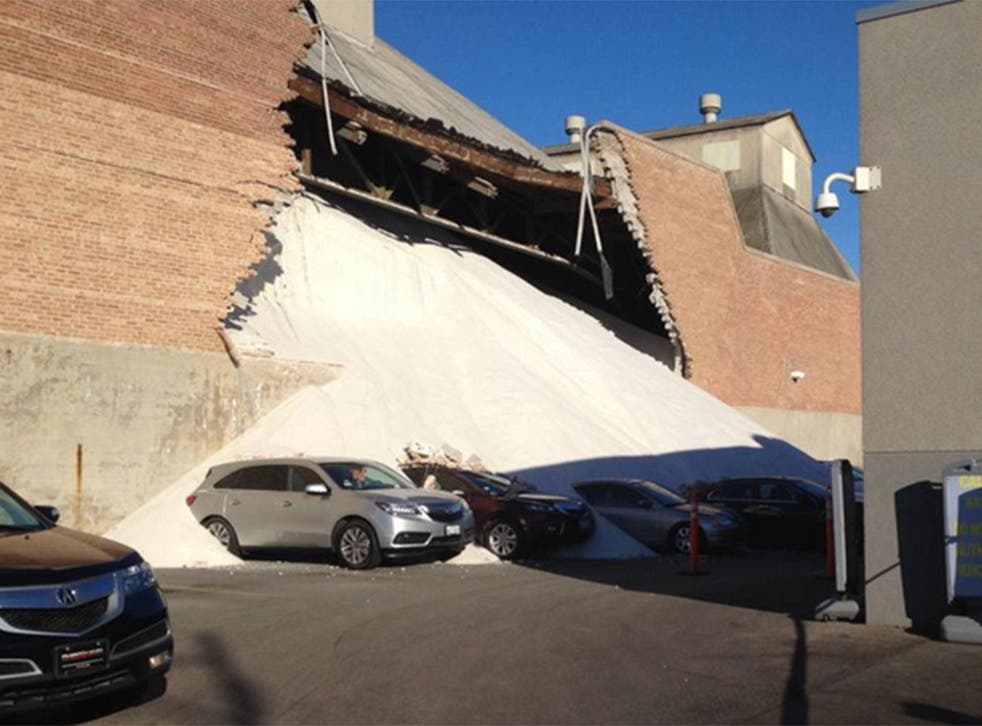 There was a surreal scene in Chicago on Tuesday when the wall of a factory collapsed, dumping a huge dune of salt onto parked cars outside.
The collapse occurred in the afternoon at a Morton Salt warehouse in Goose Island, fire officials said, with an initial investigation by the Department of Buildings suggesting that the wall gave way due to salt inside being piled too high.
Morton Salt - whose motto is "When it rains, it pours" - said in a statement that it was working with local authorities to "review and respond to the situation".
The Chicago Fire Department, which tweeted images of the bizarre occurrence, said that there were no injuries and that the cars that were covered by the huge amount of salt were from the McGrath Acura dealership.
Maurice Venton, a porter for McGrath, told The Chicago Sun Times he heard a loud crash and saw "salt just totally busting out" of the middle of the wall at the Morton Salt warehouse. He said he quickly moved away from the scene and rushed to inform his manager.
With a crew of engineers coming to asses the building's structural integrity, no one was allowed close to salt factory until engineers had given the all clear to begin moving the salt.
Commenting on the McGrath Acura cars still covered in salt, Venton said, "I hope they got rust coating, I'll tell you that."
Join our new commenting forum
Join thought-provoking conversations, follow other Independent readers and see their replies