Salt Lake City shooting: Teenage boy 'holding broomstick' shot by police sparking angry protests
The boy's condition was not immediately confirmed by authorities following the incident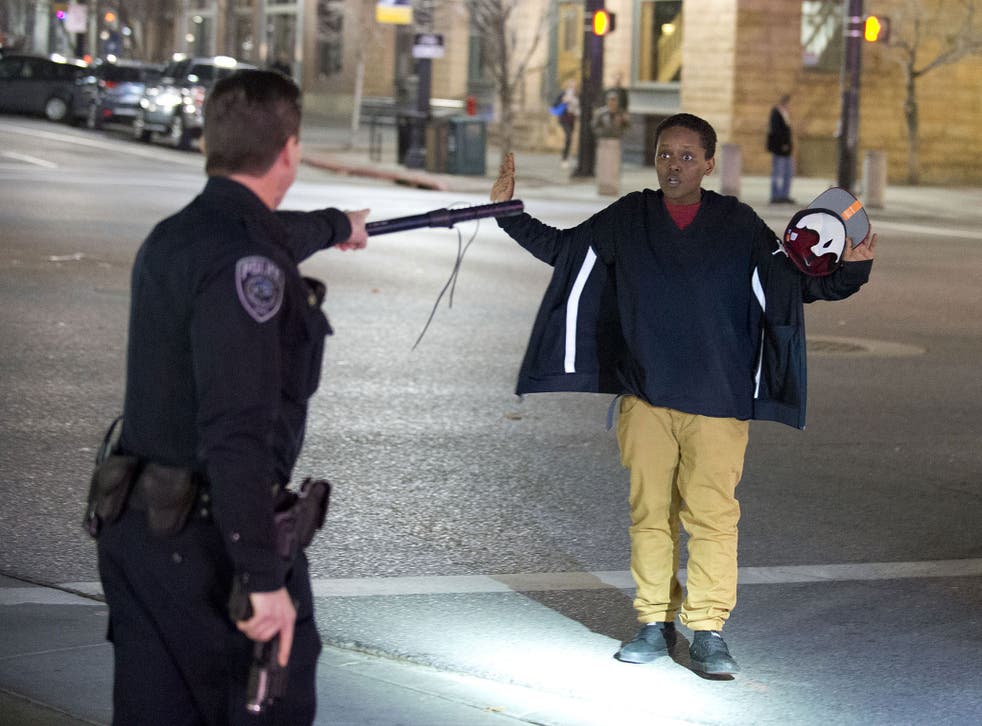 A teenage boy has allegedly been shot by police while holding a broomstick in Salt Lake City, sparking angry protests.
Witnesses told local media the incident happened at around 8.15pm on Saturday evening (3.15am GMT) near a homeless shelter in the US city's downtown area.
Selam Mohammad said his friend was 16 and had been shot in the chest and stomach after he got into a fight with another person.
Mohammad told the Salt Lake Tribune that the teenager was holding part of a broomstick at his side when officers ran up.
"They told him to put it down, once, and started shooting him as soon as he turned around," he added, saying his friend was hit in the chest and stomach.
Authorities did not immediately confirm the boy's condition or the circumstances of the reported shooting.
Detective Greg Wilking told the Tribune that "shots were fired" but not how many or who by, and police later said up to two officers were involved.
As the incident was discussed on social media, Salt Lake City Police Department's official Twitter account said: "Officers on unrelated call in area, alerted to assault in progress, tried to engage altercation. Investigation cont."
Within minutes of the shooting, local people had gathered at the scene and started a protest, shouting "f*** the police" and sporadically throwing rocks and other missiles at lines of riot officers.
A a light rail stop in the neighbourhood was temporarily closed and a security cordon put in place, with several people being detained.
The Unified Police Department has launched an investigation into the shooting, which may include evidence from officers' body cameras.
Additional reporting by AP
Join our new commenting forum
Join thought-provoking conversations, follow other Independent readers and see their replies