Samuel Little: Serial killer's drawings of unidentified victims released by FBI
Samuel Little thought to be one of America's deadliest killers after admitting to 90 murders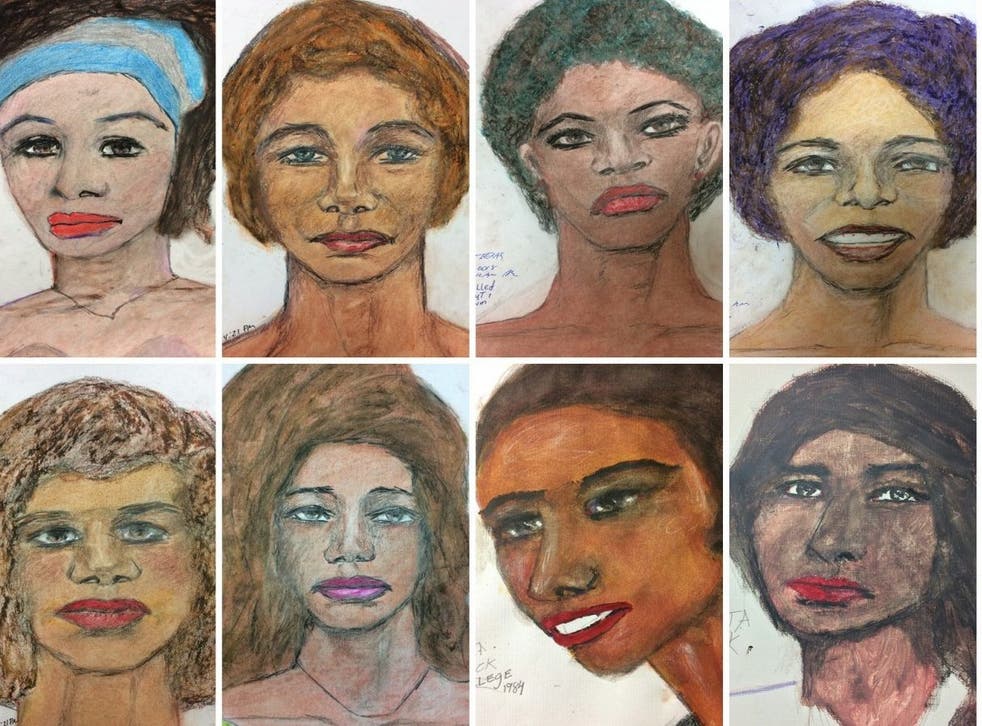 A convicted murder believed to be one of America's worst serial killers has drawn sketches of his alleged victims that investigators hope may help to solve dozens of cold-case deaths.
The FBI has released 16 pictures by Samuel Little, 78, who last year confessed to 90 killings across the US over decades.
Little was jailed for life in 2014 for strangling three women to death in California in the 1980s.
Last spring, in exchange for moving prisons, he offered to tell investigators about a long list of other murders he committed between 1970 and 2005.
Agents who interviewed Little said he remembered his victims and the killings in great detail, including location and what car he was driving. But he could provide little help with dates, creating a challenge the FBI hopes the drawings can help surmount.
World news in pictures

Show all 50
The pictures were based on Little's memories of victims, who the FBI said were mostly "marginalised and vulnerable women who were often involved in prostitution and addicted to drugs".
Ector County district attorney Bobby Bland in Odessa, Texas, said 50 cold-case murders had been closed as a result of the information supplied by Little. Most of the remaining unsolved killings are in California.
The FBI said Little "may be among the most prolific serial killers in US history".
Some of his victims' deaths were not investigated becase his method of killing did not leave "obvious signs that the death was a homicide", the agency said.
The former competitive boxer would usually knock out women with powerful punches before strangling them. Some of the victims were logged as having died from drug overdoses, accidents, or natural causes.
Join our new commenting forum
Join thought-provoking conversations, follow other Independent readers and see their replies