San Francisco police officers allegedly send racist, homophobic text messages
The officers will be fired if they are found to have sent the text messages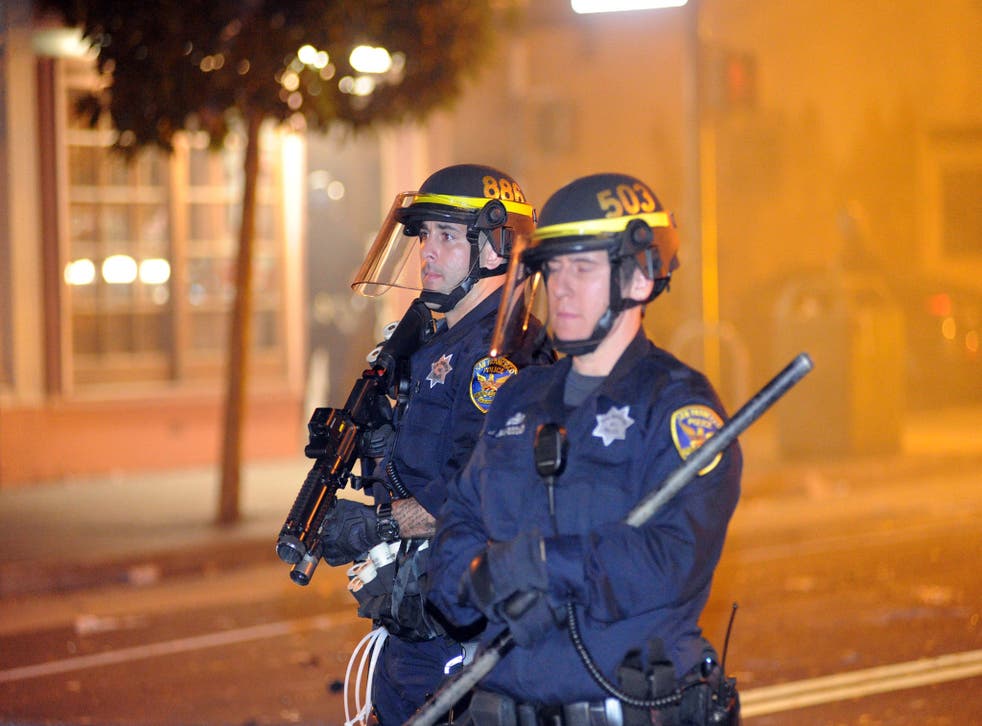 Four police officers in San Francisco face the sack after reportedly sending racist and homophobic text messages referencing 'white power', burning crosses and the Ku Klux Klan.
The city's mayor Edwin M Lee described the messages as heinous and despicable, and said the officers should be fired if a probe reveals they did send the texts, the Associated Press reported.
"The content of these text messages displays a bias that is incompatible with the values of our city and incompatible with the ability to perform sworn duties as a police officer," Mr Lee said.
The messages were unearthed by federal authorities while investigating former police officer Sgt Ian Furminger, who has since been convicted of corruption and jailed for 41 months.
The texts apparently targeted blacks, Mexicans, Filipinos and gay men.
Alison Berry Wilkinson, the lawyer for one of the accused officers, Rain Daugherty, said her client was "appropriately ashamed by his impulsive and insensitive banter, and accepts full responsibility for the content of those text messages that he sent, which are by no means a reflection of his true character or his style of policing."
Furminger told KGO-TV that the texts had been taken out of context and were just banter among friends.
The accused officers, named by their attorneys as Michael Robison, 46; Noel Schwab, 49; Michael Celis, 47; and Daugherty, 40, have been reassigned and will not have any contact with the public during the investigation.
Join our new commenting forum
Join thought-provoking conversations, follow other Independent readers and see their replies