Sarah Silverman calls for coup to oust 'mad king' Donald Trump
Says 'fascists' will be overthrown with military support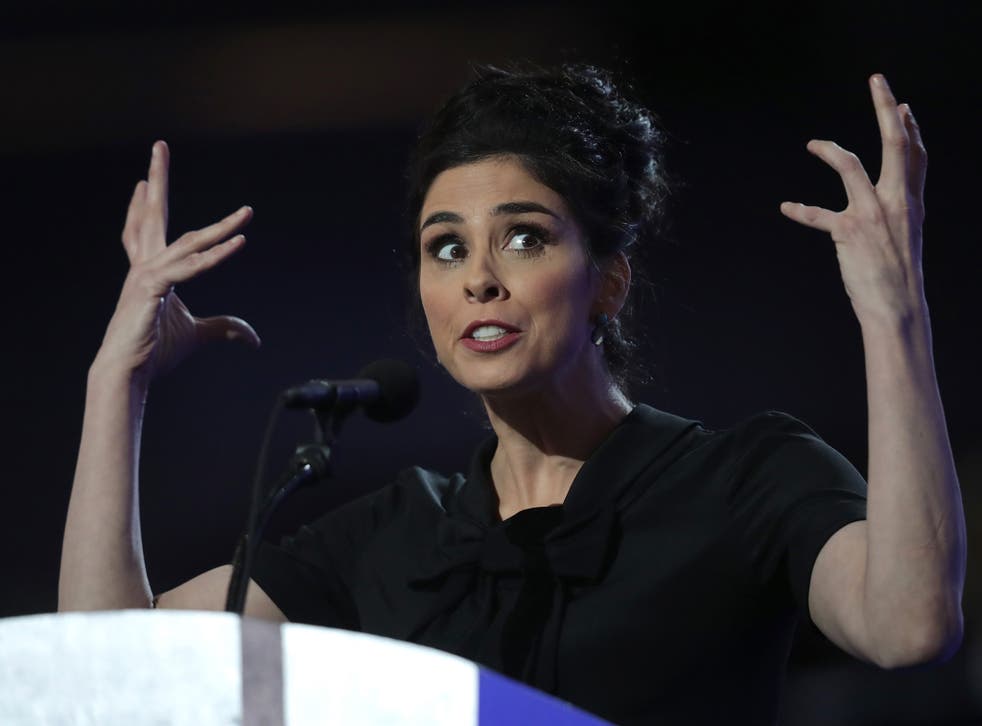 Comedian Sarah Silverman has called for the violent overthrow of "mad king" Donald Trump and urged Americans to "join the resistance".
The often-outspoken actress, who backed Bernie Sanders and then Hillary Clinton for the top job, used Twitter to advocate a military coup on Thursday, apparently jokingly.
She wrote: "WAKE UP & JOIN THE RESISTANCE. ONCE THE MILITARY IS W US FASCISTS GET OVERTHROWN. MAD KING & HIS HANDLERS GO BYE BYE".
The moniker "mad king" has been given to both real and fictional monarchs. George III earned the nickname, and it was also applied to Aerys II Targaryen from the Game of Thrones series.
Ms Silverman sent her tweet during the protests that led to the cancellation of a talk by a right-wing speaker at UC Berkeley. Replies called her "delusional" and "treasonous", and some included anti-Semitic remarks aimed at her Jewish heritage.
On Friday she added: "FEAR can motivate even peacenik snowflakes 2 incite violence & last night I felt it hard. Trying 2 keep in check bc damnit I love u America".
In her original tweet Ms Silverman cited a list of events that took place on 1 February, including the confimation of Rex Tillerson as Secretary of State and Mr Trump's exhortation to his party to "go nuclear" in changing the rules for nominating Supreme Court judges.
University of California officials were forced to call off Thursday's speaking event when a crowd of up to 1,500 people reportedly started toppling street lamps, setting fires and shooting fireworks at the venue.
Join our new commenting forum
Join thought-provoking conversations, follow other Independent readers and see their replies