Saudis buy burgers with Royal handouts in consumer boom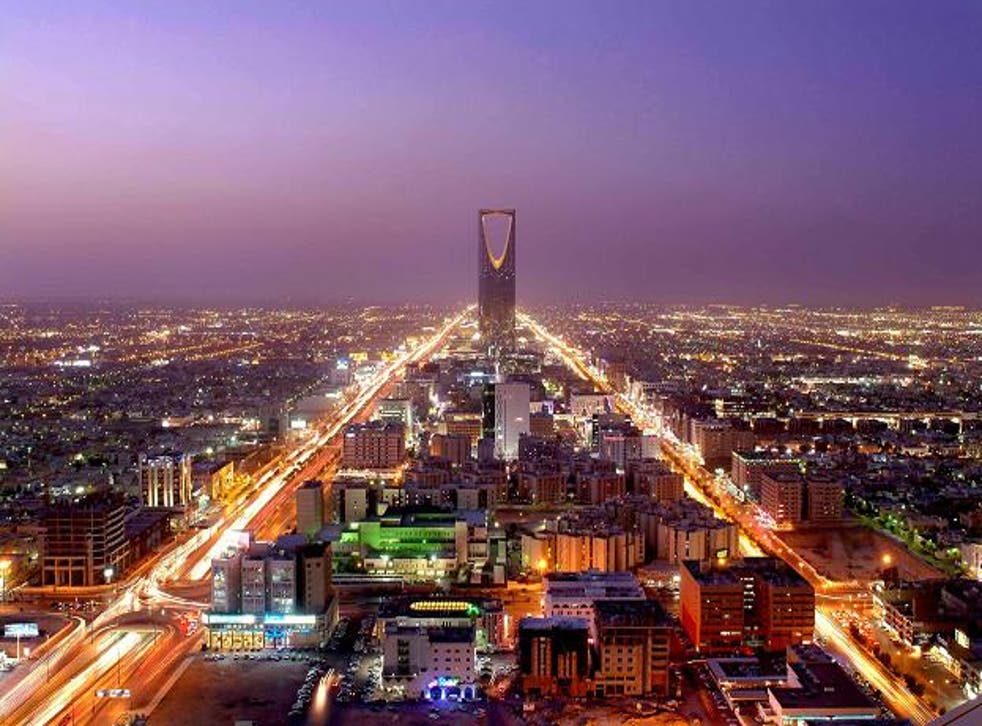 RIYADH, Saudi Arabia — Abdullah al-Luhaymi spends weekend nights cruising around the Saudi capital Riyadh on his motorbike before stopping to meet friends, usually at an American-style fast-food joint. Each month he has more to choose from.
"This is where we like to eat and watch people, this is the best area in Riyadh," the 29 year-old university graduate says, sitting on his green and black Kawasaki. He's parked outside Dunkin Donuts and just down the road from Applebee's, Elevation Burger and Krispy Kreme. People wait in lines to be served, as SUVs arrive outside delivering more diners.
The crowds in eateries and stores are a sign that Saudi Arabia's consumers are getting a bigger share of its oil wealth. King Abdullah, seeking to ward off political unrest, spent an extra $60 billion on jobs, housing and salaries last year, creating a retail boom in the world's top crude exporter. The result is the region's "most compelling economic story," according to HSBC Holdings.
Growth is attracting investors. Carlyle Group in December bought a 42 percent stake in Saudi company Alamar Foods, which operates Dominos and Wendy's restaurants as well as a food processing plant which supplies them. The index of Saudi retail stocks is up almost three times as much as the national benchmark in the past year.
"Sales have been going up dramatically in the past two years," led by the government "pumping money into the economy," said Crispin Hawes, an analyst at the New York-based Eurasia Group, which monitors political risk.
Largely unscathed by last year's Arab uprisings, the $600 billion Saudi economy will expand 6 percent this year, according to the International Monetary Fund. The country's population is forecast to rise to 50 million by 2030 from 28 million, according to the Economist Intelligence Unit.
Retail sales are up 20 percent in 2012, "and that's off quite a high base from last year, because you had the salaries and everything up," said James Reeve, an economist at Riyadh- based Samba Financial Group.
The expanding youth population has made job-creation a priority for the king. The retail industry has been targeted as a relatively easy way to create employment, Hawes said. Saudi Arabia introduced new rules favoring local hires, and has also loosened restrictions to allow women to work in lingerie and cosmetic outlets.
Shopping malls and restaurants have particular appeal in a culture that bars movie theaters, alcohol and other leisure pursuits because of Islamic prohibitions.
"People in Saudi Arabia don't have an entertainment sector compared with any other country," said Yasser Almisfer, managing director of Riyadh-based Silkroad Hospitality, which runs hotels and serviced apartments. "Ask any family, young or old, what they do for entertainment and they'll give you two options: either go to a mall, or go out for food."
Almisfer and Hawes both point to the impact of tens of thousands of Saudis who have studied in the United States or Europe.
"We can expect returnees over time to have a broader impact on taste," accelerating the spread of western-style consumption preferences, Hawes said. Often it's Saudi students who spot an opportunity while abroad and negotiate the local franchise, Almisfer said.
Carlyle, explaining its acquisition in the kingdom, said its "young population is well travelled and exposed to a variety of cuisines and eating habits."
The government's spending spree creates risks for an economy dependent on energy prices, and needs to be "contained," the International Monetary Fund warned last month. "Vulnerability to a sustained drop in oil prices has increased, the fund said, pointing out that such a decline did happen in the 1980s and 1990s.
There's also the risk of inflation, which exceeded 11 percent in 2008 as economic growth accelerated.
For now, companies are moving to take advantage of the boom. Almarai Co., the largest food producer by market value, said in May it may raise as much as 1.3 billion riyals ($347 million) by selling Islamic bonds to finance capacity growth and make acquisitions.
Fawaz Abdulaziz Alhokair & Co. spent 730 million riyals last month to buy Aljedaie Group, a men's apparel and clothing business. Savola Group, a Jeddah-based food producer, was rated the top Saudi Arabia consumer pick by HSBC.
Inside Elevation Burger, customers line up 10 deep for the organic burgers.
Saudis have "great interest in American brands," Hans Hess, founder and chief executive of the restaurant chain, based in Falls Church, Virginia, said in an e-mailed response to questions. He said the company makes "several times our domestic averages" at its Saudi restaurants, and plans to open as many as 15 branches in the kingdom.
Two likely regulars are Mohammed Ibrahim, 18, and his twin brother Hamid, students at King Saud University. Mohammed, dressed in a traditional white robe, says he prefers fast food to typical local dishes such as lamb and rice.
"My brother and I are the same," Mohammed said. "We love American food."
Join our new commenting forum
Join thought-provoking conversations, follow other Independent readers and see their replies