SeaWorld 'to end killer whale show in San Diego' – promising to replace it with a new 'informative orca experience'
The Shamu show will reportedly be phased out at the company's San Diego park next year 
Loulla-Mae Eleftheriou-Smith
Monday 09 November 2015 19:25 Comments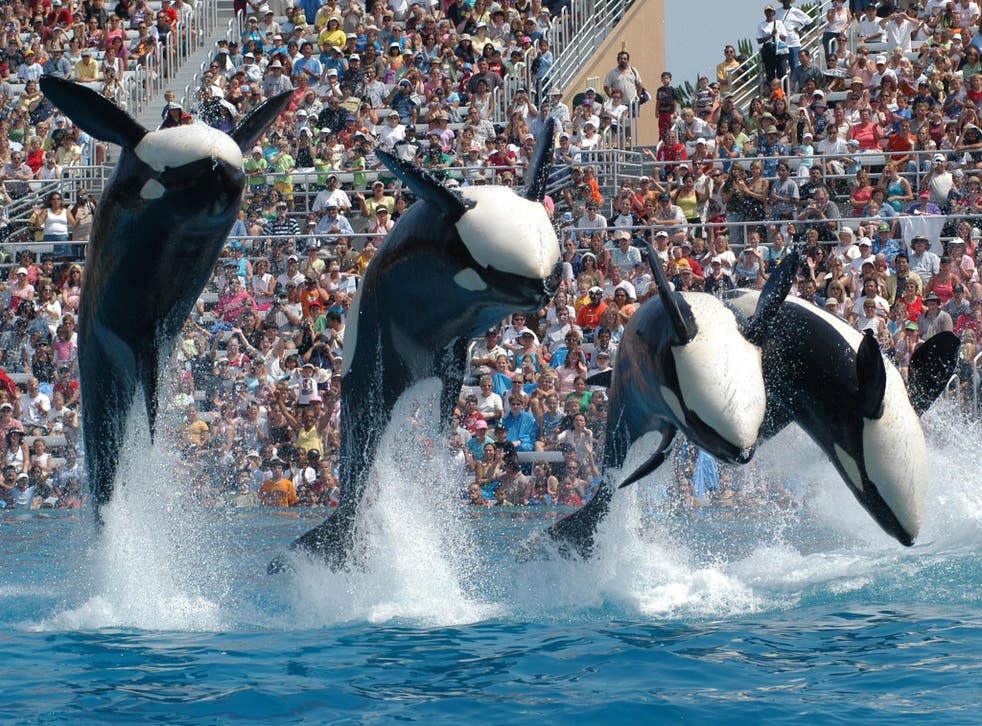 SeaWorld intends to phase out its long-criticised killer whale show and replace it with a new and "informative" orca experience, it has been reported.
According to the San Diego Union Tribune the new plans have been unveiled as part of efforts to turn around the company's image in the face of continued harsh criticism over the treatment of its orcas.
The company is reportedly phasing out the killer whale Shamu show, which will be replaced with a new informative orca experience designed to provide a "conservation message," while being presented to customers in a more natural setting.
SeaWorld has struggled since the release of Bafta-nominated documentary BlackFish, which allegedly exposed the conditions of the theme park's orcas and reportedly led to a 12 per cent drop in visitors.
Just months ago CEO Jim Atchinson stepped down before the company reported a net income drop of 84 per cent in just three months, and One Direction's Harry Styles telling fans "Don't go to SeaWorld" this summer did nothing for its image.
The news comes as a new bill in California would shut down SeaWorld's killer whale breeding projects and others like it if passed.
Californian Congressman Adam Schiff, who is introducing the Orca Responsibility and Care Advancement Act, told the Orlando Sentinel: "The evidence is very strong that the psychological and physical harm done to these magnificent animals far outweighs any benefits reaped from their display."
Register for free to continue reading
Registration is a free and easy way to support our truly independent journalism
By registering, you will also enjoy limited access to Premium articles, exclusive newsletters, commenting, and virtual events with our leading journalists
Already have an account? sign in
Register for free to continue reading
Registration is a free and easy way to support our truly independent journalism
By registering, you will also enjoy limited access to Premium articles, exclusive newsletters, commenting, and virtual events with our leading journalists
Already have an account? sign in
Join our new commenting forum
Join thought-provoking conversations, follow other Independent readers and see their replies