Trump's advisor Sebastian Gorka warns North Korea not to 'test' US as country is now a 'hyperpower'
'We were a superpower, we are now a hyperpower,' Mr Gorka says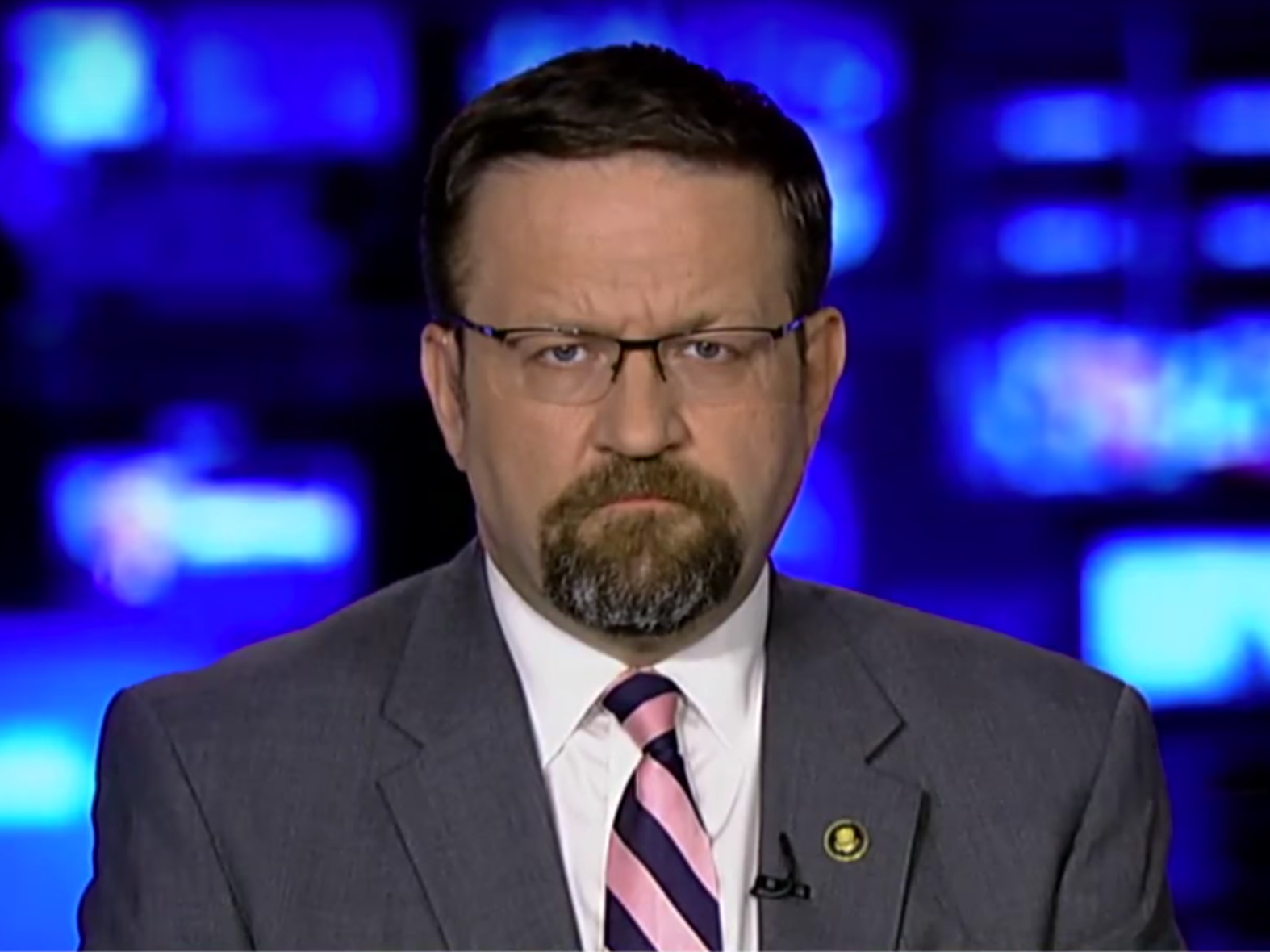 A top aide to Donald Trump has warned North Korea not to "test" the United States, because the country is now a "hyperpower".
Sebastian Gorka, deputy assistant to Mr Trump, spoke to Fox News amid reports that North Korea would soon be able to carry out a nuclear strike on the US homeland.
Mr Trump had responded to the news by declaring that North Korea would be "met with fire and fury like the world has never seen" if they continued to escalate their threats.
Mr Gorka explained that Mr Trump's words were meant as a warning to North Korea: "Don't test American, and don't test Donald J Trump".
"We are not just a superpower," Mr Gorka said. "We were a superpower, we are now a hyperpower … The message is very clear: Don't test this White House."
The word "hyperpower" refers to a nation that dominates in all areas, from economics and military might to cultural attitudes and language. The term was first popularised by French Foreign Minister Hubert Vedrine in 1999, when he suggested that the US had become a unilateral power that needed to be controlled.
Mr Gorka, however, appeared to see the term as a positive, saying: "Nobody in the world – especially not North Korea – comes close to challenging our military capabilities, whether they're conventional, whether they're nuclear, whether they're special forces."
The words reflected Mr Trump's own bombastic rhetoric from earlier that morning, when he tweeted that the US's nuclear arsenal "is now far stronger and more powerful than ever before".
"Hopefully we will never have to use this power, but there will never be a time that we are not the most powerful nation in the world!" he said.
In pictures: North Korea military drill
Show all 8
Experts, however, say such statements are misleading – and potentially harmful.
Shortly after taking office, Mr Trump ordered the Defence Department to undertake a Nuclear Posture Review to guide them in modernising America's nuclear arsenal. That review is slated to be finished at the end of this year.
According to Jon Wolfsthal, a member of Barack Obama's National Security Council, the actions Mr Trump took at the beginning of his term could take years to implement.
"I'm very sceptical of the idea that Trump believes that he has modernised or adjusted our arsenal because there have been no visible changes to it," Mr Wolfsthal told the Washington Post.
Others are worried that Mr Trump's posturing could escalate a volatile situation. The entire Congressional delegation of New Hampshire spoke out against Mr Trump's comments on Tuesday, calling them " "chilling," "dangerous" and "overly aggressive".
"The President's bellicose reaction does not make our country safer," Senator Jeanne Shaheen said. "The United States must be measured and strategic in dealing with the threat from North Korea."
She added: "On all matters of national security, it's vitally important that the President choose his words carefully."
Join our commenting forum
Join thought-provoking conversations, follow other Independent readers and see their replies