Michigan man win $4m lottery jackpot – for the second time
New scoop 'will help me keep fishing and enjoying time with family,' says retired lorry driver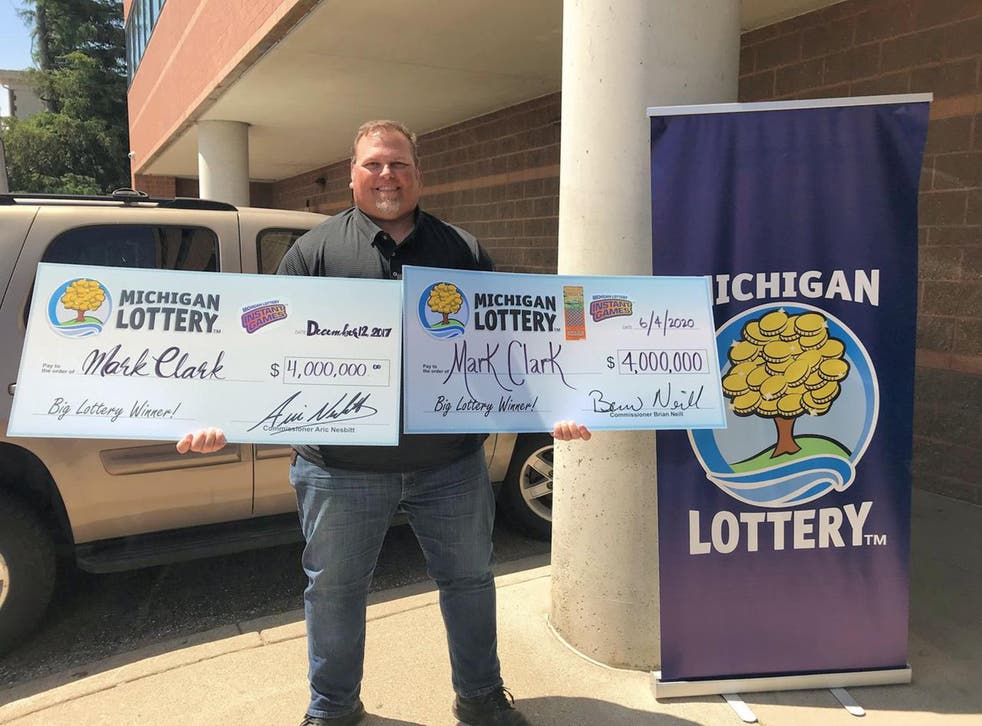 For Mark Clark, it seems, winning the $4m jackpot on a lottery scratch card was not enough.
The 50-year-old, from the US state of Michigan, has continued occasionally buying the instant tickets ever since he got lucky three years ago.
Now, he has won $4m for a second time.
"You don't think you'll win millions once, and you definitely never think it would happen twice," the former lorry driver said. "It's hard to put into words exactly what I am feeling."
The feel-good story started in December 2017.
That month Mr Clark, from the village of South Rockwood, bought a card on a whim while delivering fuel to a petrol station in the nearby city of Hudson.
When he scratched the bar code off in accordance with the game's rules, it said to see the assistant.
"As we were talking, he scratched the rest of the ticket and then looked at me with a shocked look on his face and said: 'Mark, you just won $4m'," he said at the time.
Not long after, he retired.
Now, he has doubled his money after buying a similar card while out shopping.
"I scratched the ticket off in the store with a coin my dad gave me about 10 years ago," he said. "We lost him about a year ago after some health struggles, and I can't help but think maybe that lucky coin helped me win this."
What will he do with the extra money?
"After the first win, I retired from my job and spent a lot of time fishing," he said. "My dad and I always used to fish together and have great memories of that, so this will help me keep fishing and enjoying time with my son and family."
It comes three months after a Colorado man won two $1m jackpots on the same day.
The player, identified by lottery officials only as Joe B, won the Powerball game twice on 25 March.
Join our new commenting forum
Join thought-provoking conversations, follow other Independent readers and see their replies