Senate Intelligence Committee report claims CIA 'covered up use of torture and misled US government about its value'
Brutal interrogation methods are said to have done little, if anything, to add to the gathering of useful intelligence
Greg Miller
,
Adam Goldman
,
Ellen Nakashima
Tuesday 01 April 2014 18:53 Comments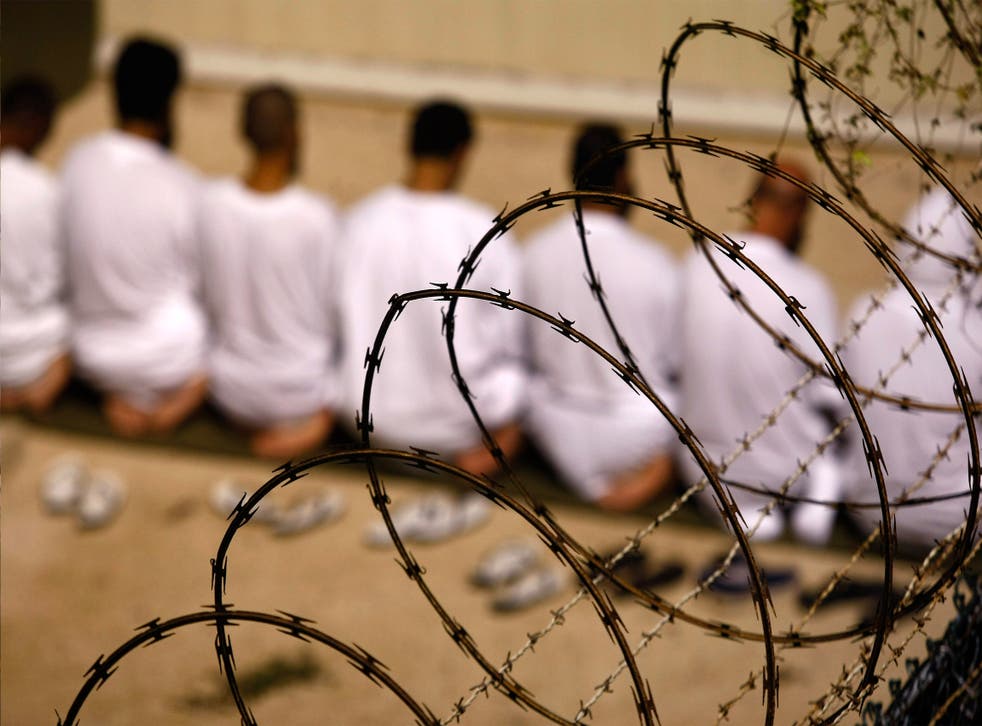 The CIA misled the US government and the public about aspects of its brutal interrogation programme for years – concealing details about the severity of its methods, overstating the significance of plots and prisoners, and taking credit for critical pieces of intelligence that detainees had surrendered before they were subjected to harsh techniques, a report by the Senate Intelligence Committee has concluded.
The report, built around detailed chronologies of dozens of CIA detainees, documents a long-standing pattern of unsubstantiated claims as agency officials sought permission to use – and later tried to defend – excruciating interrogation methods that yielded little, if any, significant intelligence, according to US officials who have reviewed the document.
"The CIA described [its programme] repeatedly both to the Department of Justice and eventually to Congress as getting unique, otherwise unobtainable intelligence that helped disrupt terrorist plots and save thousands of lives," said one US official briefed on the report. "Was that actually true? The answer is no."
Current and former US officials who described the report spoke on the condition of anonymity because of the sensitivity of the issue and because the document remains classified. The 6,300-page report includes what officials described as damning new disclosures about a sprawling network of secret detention facilities, or "black sites", which was dismantled by President Obama in 2009.
Classified files reviewed by committee investigators reveal internal divisions over the interrogation programme, officials said, including one case in which CIA employees left the agency's secret prison in Thailand after becoming disturbed by brutal measures employed there. The report also cites cases in which officials at CIA headquarters demanded the continued use of harsh interrogation techniques even after analysts were convinced that prisoners had no more information.
The report describes previously undisclosed cases of abuse, including the alleged repeated dunking of a terrorism suspect in tanks of ice water at a detention site in Afghanistan – a method that bore similarities to waterboarding but never appeared on any Justice Department-approved list of techniques.
The Senate report is by far the most comprehensive account to date of a highly classified programme that was established within months of the 11 September attacks.
Several officials who have read the document said some of its most troubling sections deal not with detainee abuse but with discrepancies between the statements of senior CIA officials in Washington and the details revealed in the written communications of lower-level employees directly involved.
Officials said millions of records make clear that the CIA's ability to obtain the most valuable intelligence against al-Qa'ida, including tips that led to the killing of Osama bin Laden in 2011, had little, if anything, to do with "enhanced interrogation techniques".
The report is divided into three volumes – one that traces the chronology of interrogation operations, another that assesses intelligence officials' claims, and a third that contains case studies on virtually every prisoner held in CIA custody since 2001.
One official said almost all of the critical threat-related information from Zayn al-Abidin Muhammed Hussein, the suspected al-Qa'ida operative better known as Abu Zubaydah, was obtained during the period when he was questioned at a hospital in Pakistan, well before he was interrogated by the CIA and waterboarded 83 times.
Information obtained by the CIA, however, was passed up through the ranks of the US intelligence community, the Justice Department and Congress as though it were part of what CIA interrogators had obtained, according to the committee report.
"The CIA conflated what was gotten when, which led them to misrepresent the effectiveness of the programme," said a second US official who has reviewed the report. The official described the persistence of such misstatements as among "the most damaging" of the committee's conclusions.
Detainees' credentials also were exaggerated, officials said. Agency officials described Abu Zubaydah as a senior al-Qa'ida operative – and, therefore, someone who warranted coercive techniques – although experts later determined that he was essentially a facilitator who helped to guide recruits to al-Qa'ida training camps.
The CIA also oversold the role of Abd al-Rahim al-Nashiri in the 2000 bombing of the warship USS Cole in Yemen, which killed 17 US sailors. CIA officials claimed he was the "mastermind".
The committee described a similar sequence in the interrogation of Hassan Ghul, an al-Qa'ida operative who provided a critical lead in the search for bin Laden: the fact that the al-Qa'ida leader's most trusted courier used the name "al-Kuwaiti". But Ghul disclosed that detail while being interrogated by Kurdish authorities in northern Iraq who posed questions scripted by CIA analysts.
If declassified, the report could reveal new information on the treatment of high-value detainee Ali Abdul Aziz Ali, the nephew of Khalid Sheik Mohammed, the self-proclaimed mastermind of the 11 September attacks. Pakistan captured Ali, known also as Ammar al-Baluchi, on 30 April, 2003, in Karachi and turned him over to the CIA about a week later. He was taken to a CIA black site called "Salt Pit" near Kabul.
There Baluchi endured a regime that included being dunked in a tub of ice water. CIA interrogators forcibly kept his head under the water while he struggled to breathe and beat him repeatedly, hitting him with a truncheon-like object and smashing his head against a wall, officials said.
As with Abu Zubaida and even Nashiri, officials said, CIA interrogators continued the harsh treatment even after it appeared that Baluchi was co-operating. On 22 September, 2003, he was flown from Kabul to a CIA black site in Romania. In 2006, he was taken to Guantanamo Bay. His attorneys contend that he suffered head trauma while in CIA custody.
Julie Tate contributed to this report
© The Washington Post
Register for free to continue reading
Registration is a free and easy way to support our truly independent journalism
By registering, you will also enjoy limited access to Premium articles, exclusive newsletters, commenting, and virtual events with our leading journalists
Already have an account? sign in
Join our new commenting forum
Join thought-provoking conversations, follow other Independent readers and see their replies