Mexico will not pay for Donald Trump's border wall, admits Senate leader Mitch McConnell
When asked whether the neighbouring nation would foot the bill, he said 'Uh, no'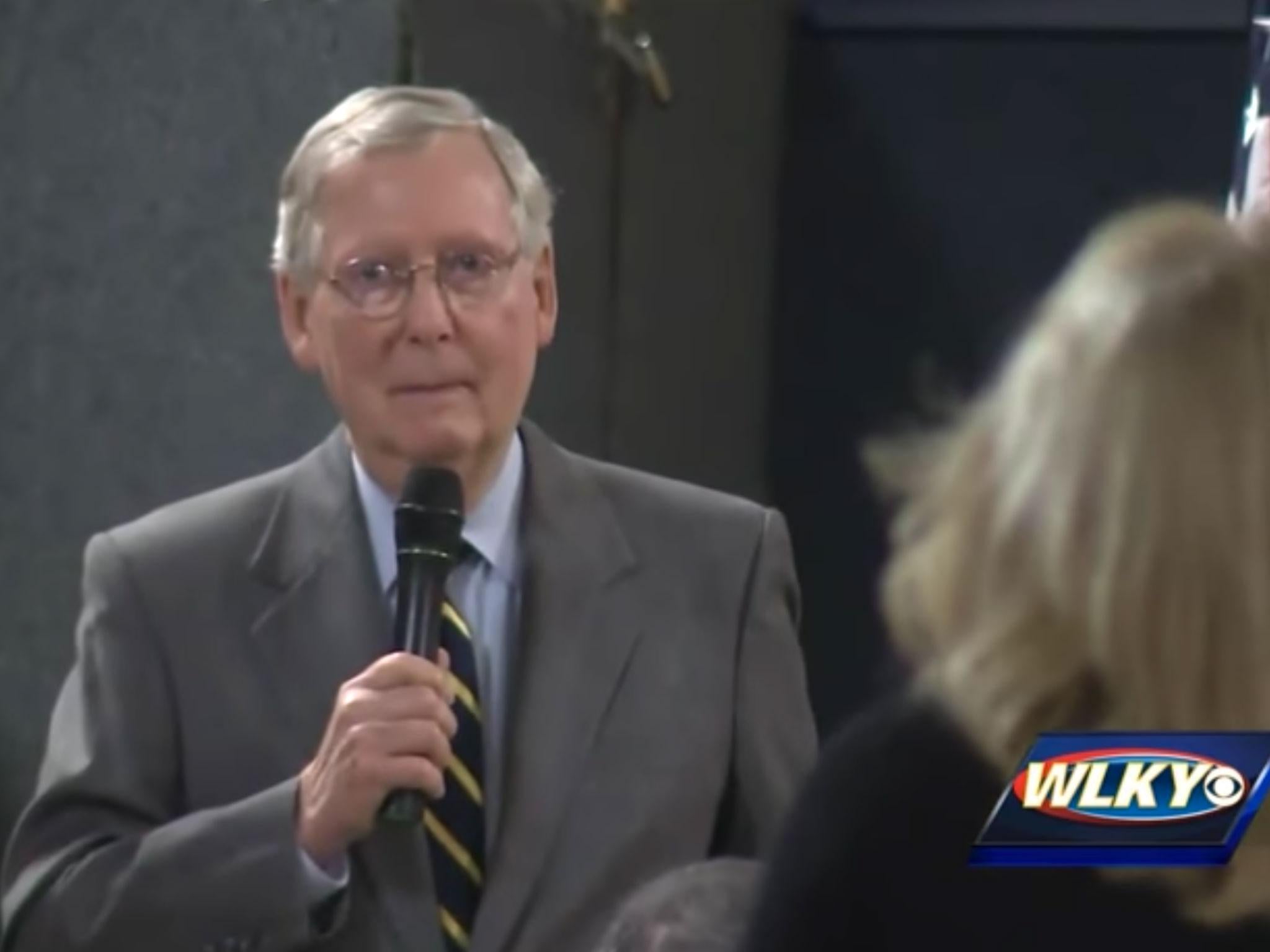 Mitch McConnell did not mince his words when asked whether Mexico would reimburse the US for the border wall.
"Uh, no."
The Senate Majority Leader's response during a Politico interview dashes the hopes of Republicans and taxpayers as to who will foot the mounting bill which could end up as much as $20 billion, according to various estimates.
Mr McConnell's remark also casts doubt on confident assertions made to the contrary by the President and House Speaker Paul Ryan, who recently said on MSNBC that there were "several ways" Mexico could pay up.
In January, the bipartisan Committee for a Responsible Federal Budget found that $120 per US household would be added to the national debt.
Donald Trump's key campaign pledge was to keep out the "bad dudes" and his solution was to build a 1,900-mile wall across the southern US border.
Shortly after entering office, the new President signed an executive order to begin construction of the wall, which would run through deserts, swamp land and rocky terrain. Much of the border is covered by a metal fence already.
Donald Trump orders construction of Mexico border wall
At first he insisted Mexico would pay for the wall, but this assertion was flatly contradicted by current Mexican President Enrique Pena Nieto, and former President Vicente Fox.
"We are not paying for that f***ing wall," said Mr Fox.
Mr Trump then said the US would pay for the wall first and be reimbursed.
Mr Pena Nieto also dismissed this, and cancelled his first visit to Mr Trump in Washington DC.
The incident has made relations between the US and Mexico rather frosty so early on in Mr Trump's first term.
Join our commenting forum
Join thought-provoking conversations, follow other Independent readers and see their replies