Police shock wheelchair-bound woman with taser as she lies handcuffed on the ground
Sheketha Holman says police should not be able to do 'whatever they want' to people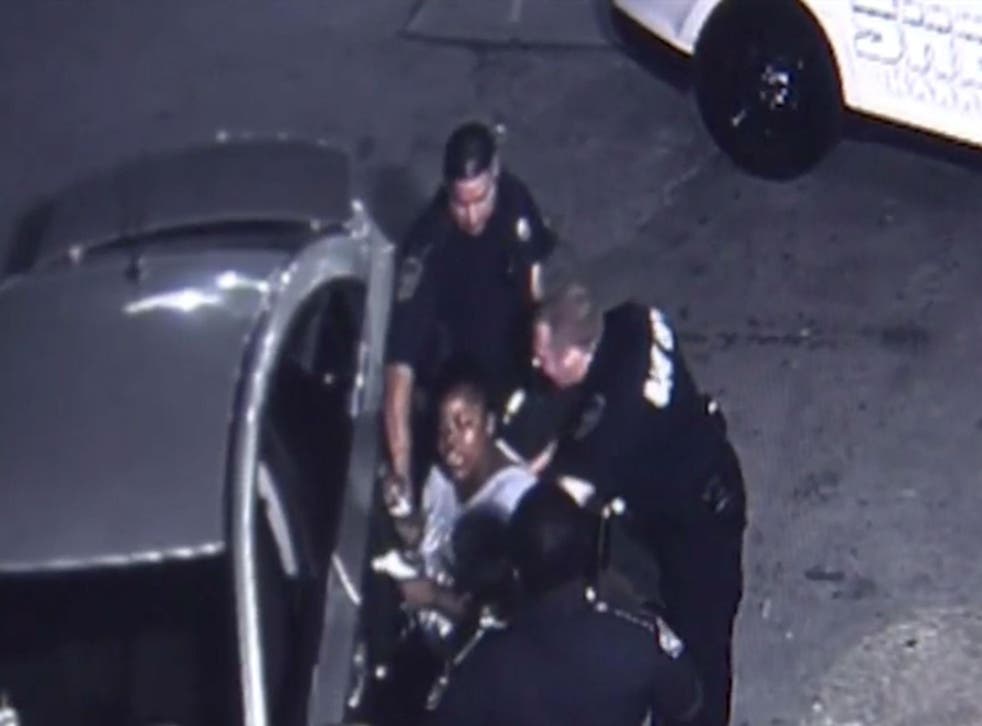 An investigation is underway after a woman in a wheelchair was allegedly tasered, placed in handcuffs on the ground, then tasered again.
The incident, caught on video, shows Sheketha Holman, who has been in a wheelchair for two years since she injured her back, during an exchange with officials.
When she confronted deputies from the Harris County Sheriff's Office while her daughter was being arrested at a gas station in northern Houston, Texas, the 36-year-old was shocked twice.
She fell out of her wheelchair after the first time.
The second time was when she was face down on the ground and in handcuffs.
She was taken to hospital, then spent three days behind bars and was charged with resisting arrest and trespassing.
"It's bad what happened to me and whatever, but I feel like once the word is out, then they won't be so quick to attack people like that," Ms Holman told ABC.
She explained her daughter was pregnant and was allegedly being put in handcuffs and "rammed" into the back of a patrol car. Ms Holman took pictures of the police, and they accused her of trespassing.
When she tried to leave, they accused her of resisting.
Senior deputy Thomas Gilliland said: "When the investigation is complete, if any policies and procedures were violated, then disciplinary actions will be implemented, which may be suspension and/or termination."
A Harris County spokesperson said Ms Holman was never tasered whilst in handcuffs. They added that deputies can use a taser when he or she feels that a person is out of control or not complying.
Ms Holman called for the officers involved to be disciplned and that they went too far.
"You feel that you can wear a badge and do whatever you want to people? No. We have a voice," said Ms Holman.
Register for free to continue reading
Registration is a free and easy way to support our truly independent journalism
By registering, you will also enjoy limited access to Premium articles, exclusive newsletters, commenting, and virtual events with our leading journalists
Already have an account? sign in
Register for free to continue reading
Registration is a free and easy way to support our truly independent journalism
By registering, you will also enjoy limited access to Premium articles, exclusive newsletters, commenting, and virtual events with our leading journalists
Already have an account? sign in
Join our new commenting forum
Join thought-provoking conversations, follow other Independent readers and see their replies