Shock figures reveal US economy contracted in final quarter of 2012
Economy has been damaged by the biggest cut in defence spending in 40 years, fewer exports and sluggish growth in company stockpiles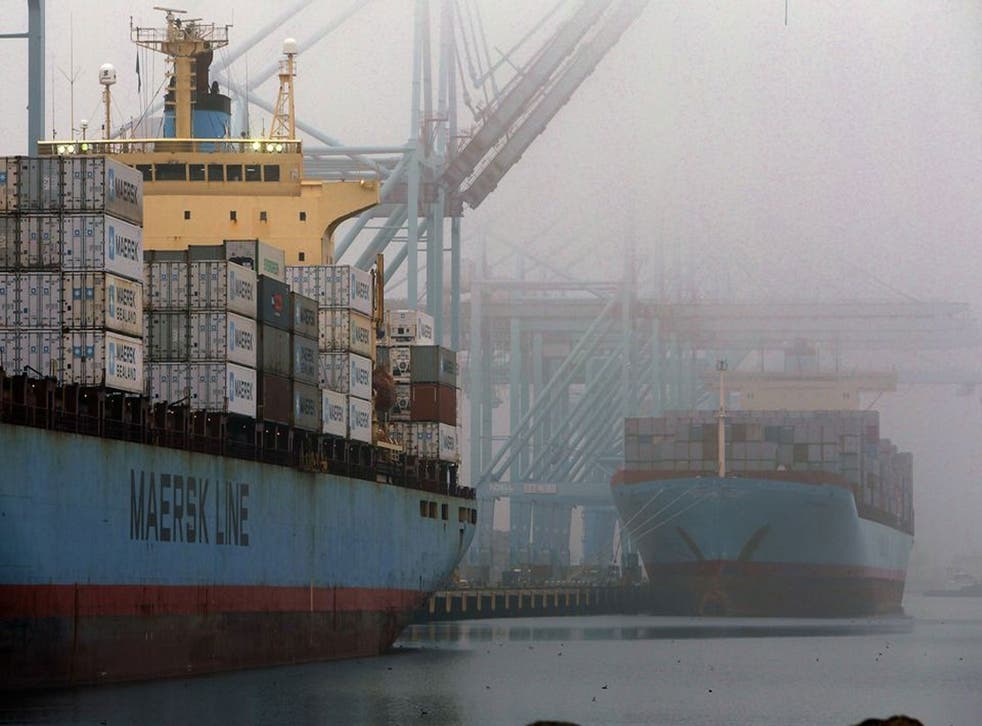 Is this the fall out from the fated fiscal cliff?
America's economy contracted in the last quarter of 2012, defying widespread sentiment among economists - most recently gathered in Davos - who were optimistic about the prospects for recovery.
Damaged by the biggest cut in defence spending in 40 years, fewer exports and sluggish growth in company stockpiles, the contraction is a blow to confidence far beyond Washington.
The decline is the first since the recession ended and occurred despite faster growth in consumer spending and business investment.
The US Commerce Department confirmed that its economy contracted at an annual rate of 0.1 per cent between October and December last year – the first contraction since the second quarter of 2009.
The decline contrasts with a growth rate of 3.1 per cent in the third quarter of 2012.
Economists said the surprise decrease in US gross domestic product might not be as bad as it sounds, with the weakness primarily the result of one-off factors.
"Frankly, this is the best-looking contraction in US. GDP you'll ever see," Paul Ashworth, an economist at Capital Economics, said in a note to clients. "The drag from defence spending and inventories is a one-off. The rest of the report is all encouraging."
Another positive aspect of the report is that, overall in 2012, the economy expanded 2.2 per cent, 0.4 per cent better than 2011's growth of 1.8 per cent.
Exports fell by the most in nearly four years, likely a result of recession in Europe and slower growth in China and other large developing countries.
The economy is likely to remain weak in the first quarter of 2013 as Americans come to grips with an increase in Social Security taxes that has left them with less take-home pay.
Additionally, subpar growth has held back hiring. The US economy has created about 150,000 jobs a month, on average, for the past two years, which is barely enough to reduce an unemployment rate stuck at 7.8 per cent for the past two months.
Economists forecast that unemployment stayed at that rate again this month, with the US government releasing January jobs figures on Friday.
The slower growth in stockpiles comes after a big jump in the third quarter. Companies frequently cut back on inventories if they anticipate a slowdown in sales. Slower inventory growth means factories likely produced less.
Heavy equipment maker Caterpillar, Inc. said this week that it reduced its inventories by $2 billion in the fourth quarter as global sales declined from a year earlier.
An important future factor in the US economy is how consumers react to the expiration of a Social Security tax cut. Congress and the White House allowed the temporary tax cut to expire in January, but reached a deal to keep income taxes from rising on most Americans.
The tax increase will lower take home pay this year by about 2 per cent., which means a household earning $50,000 a year will have about $1,000 less to spend. A household with two high-paid workers will have up to $4,500 less.
Register for free to continue reading
Registration is a free and easy way to support our truly independent journalism
By registering, you will also enjoy limited access to Premium articles, exclusive newsletters, commenting, and virtual events with our leading journalists
Already have an account? sign in
Join our new commenting forum
Join thought-provoking conversations, follow other Independent readers and see their replies