Silicon Valley executive gets $10m payout after police shooting left him paralyzed
The engineering manager at Facebook is bound to a wheelchair, uses a colostomy bag and says he lives in constant pain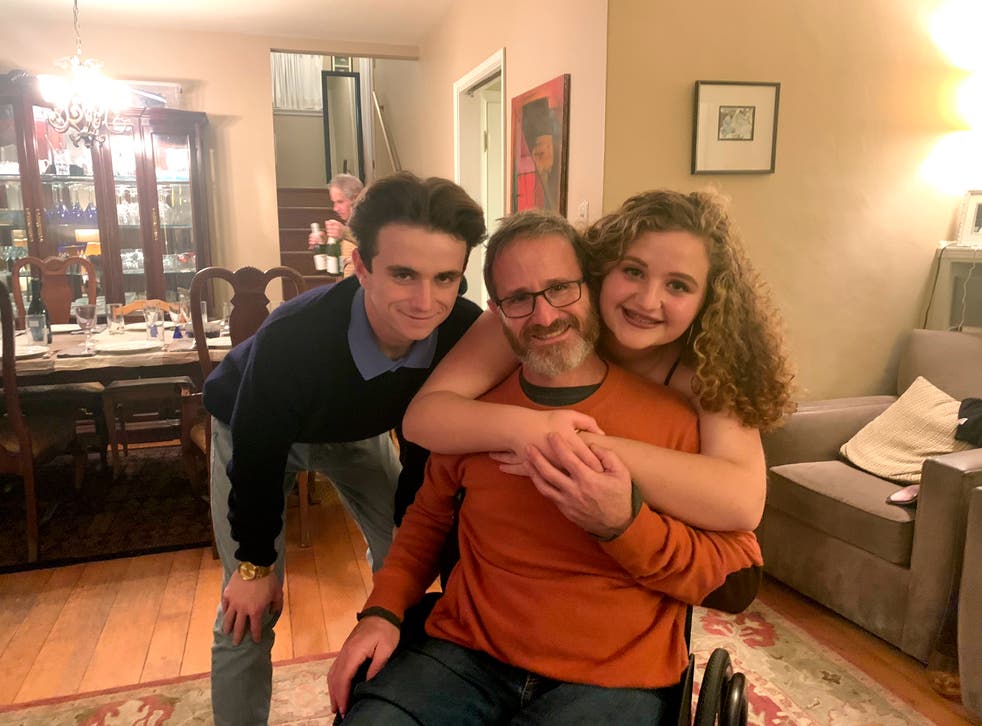 A California software engineer received a $9.9 million settlement in the largest payout of its kind in the country's history over alleged excessive use of force in a police shooting.
Samuel Kolb, 50, was left paralyzed from the waist down after he was shot by a Sherriff's deputy during a 2018 family ski vacation at Lake Tahoe.
Mr Kolb's teenage son had called 911 to report his father, who had a history of temporal lobe epilepsy, was in a "dream-like" state, according to court documents of the federal lawsuit that lead to the settlement, first reported by The Los Angeles Times.
The lawsuit alleged that Placer County deputy Curtis Honeycutt arrived and ordered the father and son inside the house rather than securing Mr Kolb in the patrol car to await a mental health intervention.
Inside, Mr Kolb picked up a carving fork and in response Mr Honeycutt "repeatedly, unreasonably and unjustifiably discharging his office issued firearm", the lawsuit alleged.
Placer County Sherrif's Office said at the time that Mr Honeycutt believed his life was in danger after Mr Kolb stabbed him in his bulletproof vest with a sharp instrument and tried to stab him a second time.
By settling the lawsuit this week, Placer County avoids the possibility of losing a larger payout at a trial over allegations of excessive use of force, negligence and other violations.
Mr Kolb, of San Mateo, suffered a shattered vertebra in the shooting and is now bound to a wheelchair and forced to use a colostomy bag while living in constant pain.
"There's a measure of relief in not having to go through this and not having to put my family through any more legal challenges," Mr Kolb told the AP.
"But I would trade all the money plus interest to have my old life back, to not have gone through this and put my family through this, to have full use of my body. No amount of money makes up for that."
Mr Kolb, who was a senior director at Survey Monkey at the time of the shooting and is now an engineering manager at Facebook, said he pleaded guilty to the misdemeanour offence of brandishing a deadly weapon to "spare his family further legal trouble".
Placer County officials said a "wide range of risk factors" went into their decision to settle the lawsuit brought by Mr Kolb.
"The county maintains the actions of the deputy were reasonable and appropriate," Placer County deputy general counsel Greg Warner told the Times.
Join our new commenting forum
Join thought-provoking conversations, follow other Independent readers and see their replies