Slender Man stabbing suspect has said she might kill again if the chilling imaginary character asked her to
Thirteen-year-old Morgan Geyser allegedly told a psychiatrist that if the fictional character Slender Man told her to hurt more people she would 'have to do it'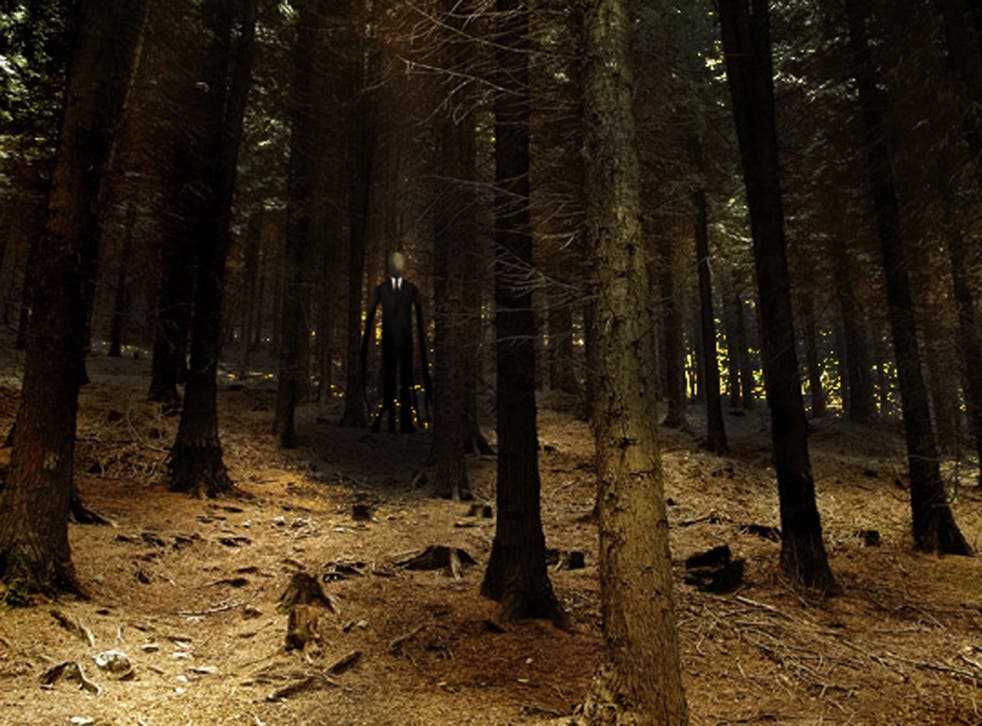 One of the two Wisconsin school girls accused of repeatedly stabbing a classmate to please a fictional monster named Slender Man has said that she may attack again.
Thirteen-year-old Morgan Geyser, who drew the chilling stick figure inspired by an internet ghost story about a child killer, made the shock revelation to psychiatrists assessing her mental health.
According to WISN, two doctors testified in Waukesha County Court on Thursday that Geyser said she would attack someone again if Slender Man told her to.
Dr Kenneth Robbins, who has met frequently with Geyser, recalled that the girl had said to him, "'Well if he told me,' meaning Slenderman, 'if he told me to hurt more people I'd have to do it. If he told me to break into someone's house and stab them, I would have to do it.'"
Robbins told the court: "She continues to believe Slenderman is real. She continues to believe that she has on-going relationships with several characters from the Harry Potter book who come and visit her, who she feeds and sometimes sleep over."
Geyser's admission was revealed during a court case that will decide whether the girls, who were both 12 when the incident took place last year, will face charges as juveniles or as adults.
The decision as to whether or not Greyson and her friend Anissa Weier will be charged as adults or juveniles will determine what punishments they will receive and may affect whether or not they will be sentenced in prison or a mental facility.
"Somebody with severe schizophrenia is going to predictably do poorly in the criminal justice system, and we have hundreds of examples of that," Robbins said on Thursday.
Both Geyser and Weier's cases will be decided separately meaning it is possible for one girl to be tried in a children's court and the other in an adult court.
Geyser's hearings, called reverse-waiver hearings, are expected to finish this week and Weier's own reverse waiver hearings were completed last month. Judge Michael Bohren is expected to make an oral ruling over both Geyser and Weier's cases on 10 August.
Prosecutors argue that both girls plotted for months to kill their classmate, who they lured into a forest in a Milwaukee suburb before stabbing her 19 times and then fleeing.
If convicted as adults the girls could face up to 65 years in prison. If they are tried at as juveniles they can only be held until they are 25.
Join our new commenting forum
Join thought-provoking conversations, follow other Independent readers and see their replies