South Carolina mayor wants to add black victims to white supremacist monument
'It's an opportunity to look at something divisive and hopefully make it a positive,' says Bob Pettit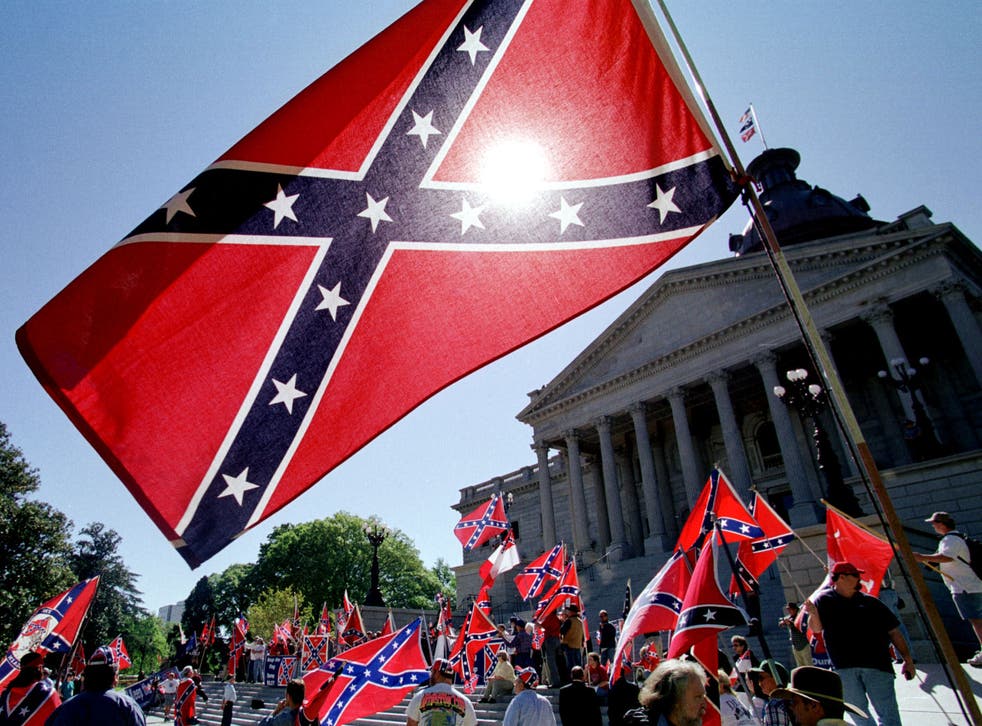 A South Carolina mayor wants to add memorials commemorating the black victims of a Reconstruction era riot to an existing monument that pays homage to a white supremacist.
Bob Pettit, mayor of the city of North Augusta, is fighting for tributes to be erected for eight black men killed in violence between a white mob and black militia because he fears state law will prevent him from removing the current monument.
The stone obelisk honours Thomas McKie Meriwether, who died during the riot of 1876.
Known as the Hamburg Massacre, the clash erupted when armed white men attempted to take over a predominantly black town of the same name, according to Mr Pettit.
"It's an opportunity to look at something divisive for the community and hopefully make it a positive for the community," Mr Pettit told CNN.
The monument, erected in 1916, is inscribed with a message which brands Meriwether a "young hero" who "exemplified the highest ideal of Anglo-Saxon civilization. By his death he assured to the children of his beloved land the supremacy of that ideal."
It makes no mention of the black men also killed in the fighting. Mr Pettit argued the message makes it obvious the object, which sits in a park along one of the city's busiest streets, promotes white supremacy.
"I've had nobody dispute it to me. And we just need to take positive action to remedy that situation, in my opinion."
Support free-thinking journalism and attend Independent events
But the North Augusta mayor said he does not think the city can pull the monument down because it is protected under South Carolina's Heritage Act, which bars the removal of historical monuments from public property without a two-thirds majority vote in the state's General Assembly.
The state act was passed in 2000 when state lawmakers voted to remove the Confederate flag from the capitol dome. The flag was finally removed from a war memorial on statehouse grounds in 2015.
Eradicating the Meriwether monument would require unlikely support in the Republican-dominated assembly.
World news in pictures

Show all 50
Mr Pettit said the city awaits a conclusion decision from the state attorney general, but he hopes to go forward with memorials to the black men killed.
He set up a committee, which comprised of three white and three black people, to investigate the history of the monument. After spending 14 months researching it, the committee presented Mr Pettit with a report this month mapping its history and outlining a series of recommendations.
The report advised erecting sculptures or plaques to provide fuller context about both the massacre and the Jim Crow era.
Join our new commenting forum
Join thought-provoking conversations, follow other Independent readers and see their replies