'I had to do it,' accused gunman Dylann Roof says of South Carolina church attack
The videotaped confession was presented on the third day of Mr Roof's federal trial in Charleston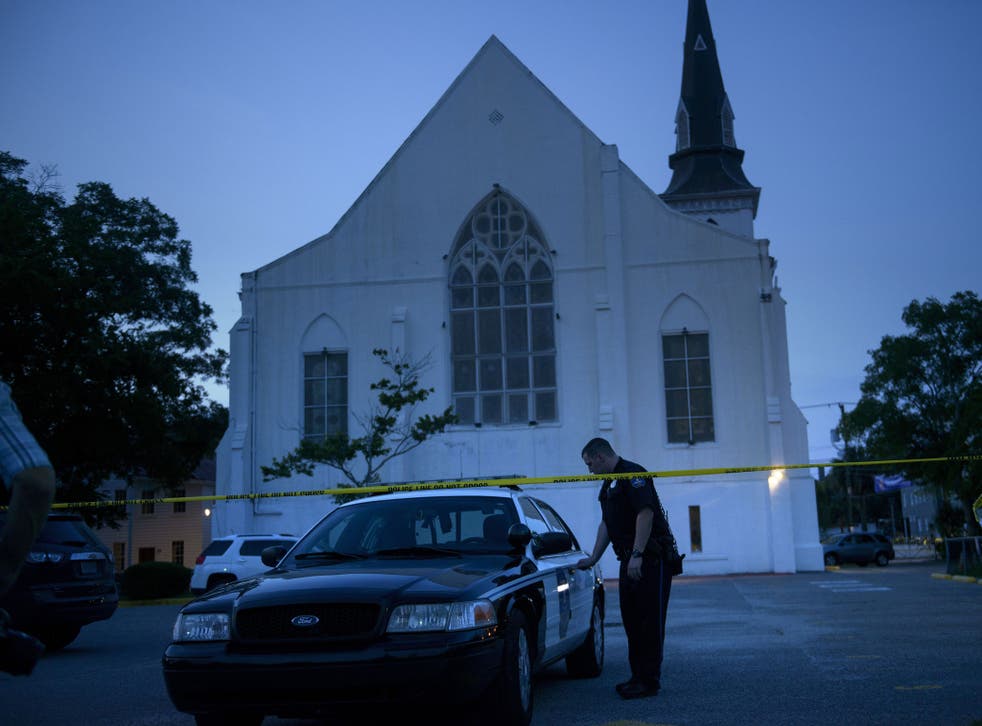 Jurors in the federal hate crimes trial of Dylann Roof have been shown a video of the avowed white supremacist confessing to killing nine parishioners at a historic black church in South Carolina and saying he felt he "had to do it."
Mr Roof told investigators after his arrest for the 17 June, 2015, massacre at Emanuel African Methodist Episcopal Church in Charleston that he estimated he had killed five people as retribution for perceived racial grievances. He sounded surprised to learn nine parishioners died.
"I had to do it because somebody had to do it," Mr Roof said in the taped confession.
Asked if he had regrets, Mr Roof said, "I'd say so, yes ... I regret that I did it, a little bit."
Mr Roof, 22, is charged with 33 federal counts, including murder and hate crimes. His defense has largely conceded that he committed the murders and has instead focused on trying to spare him the death penalty. On Friday, they asked the judge to allow them to present more evidence about his personality and state of mind, and US district judge Richard Gergel said he would decide on a case-by-case basis before jurors begin hearing testimony from a witness.
The videotaped confession, presented on the third day of his federal trial in Charleston, gave jurors a chance to hear the defendant explain why he carried out the attack on a Bible study meeting.
He appeared both animated and at ease as he spoke to investigators, laughing at times as he answered their questions.
World news in pictures

Show all 50
Mr Roof spoke with investigators in Shelby, North Carolina, where he was arrested about 13 hours after security video showed him leaving the church.
Inside his car, police said they found a journal where Roof wrote of his dreams for a race war and notes he wrote to his parents.
"Dear Mom, I love you," read one note presented to jurors. "I'm sorry for what I did. I know this will have repercussions."
In the video, Roof said white people needed to take a stand against crimes by African Americans.
"I don't like what black people do," Roof said, adding he was in favor of reinstating segregation.
If jurors find Mr Roof guilty, they will decide whether he should be put to death or spend the rest of his life in prison. Mr Roof has said he wants to represent himself during that penalty phase of the trial.
Reuters
Register for free to continue reading
Registration is a free and easy way to support our truly independent journalism
By registering, you will also enjoy limited access to Premium articles, exclusive newsletters, commenting, and virtual events with our leading journalists
Already have an account? sign in
Register for free to continue reading
Registration is a free and easy way to support our truly independent journalism
By registering, you will also enjoy limited access to Premium articles, exclusive newsletters, commenting, and virtual events with our leading journalists
Already have an account? sign in